Disneyland Paris : Possibly the Best Treat You can Give Your Kids! (and you might like it too!)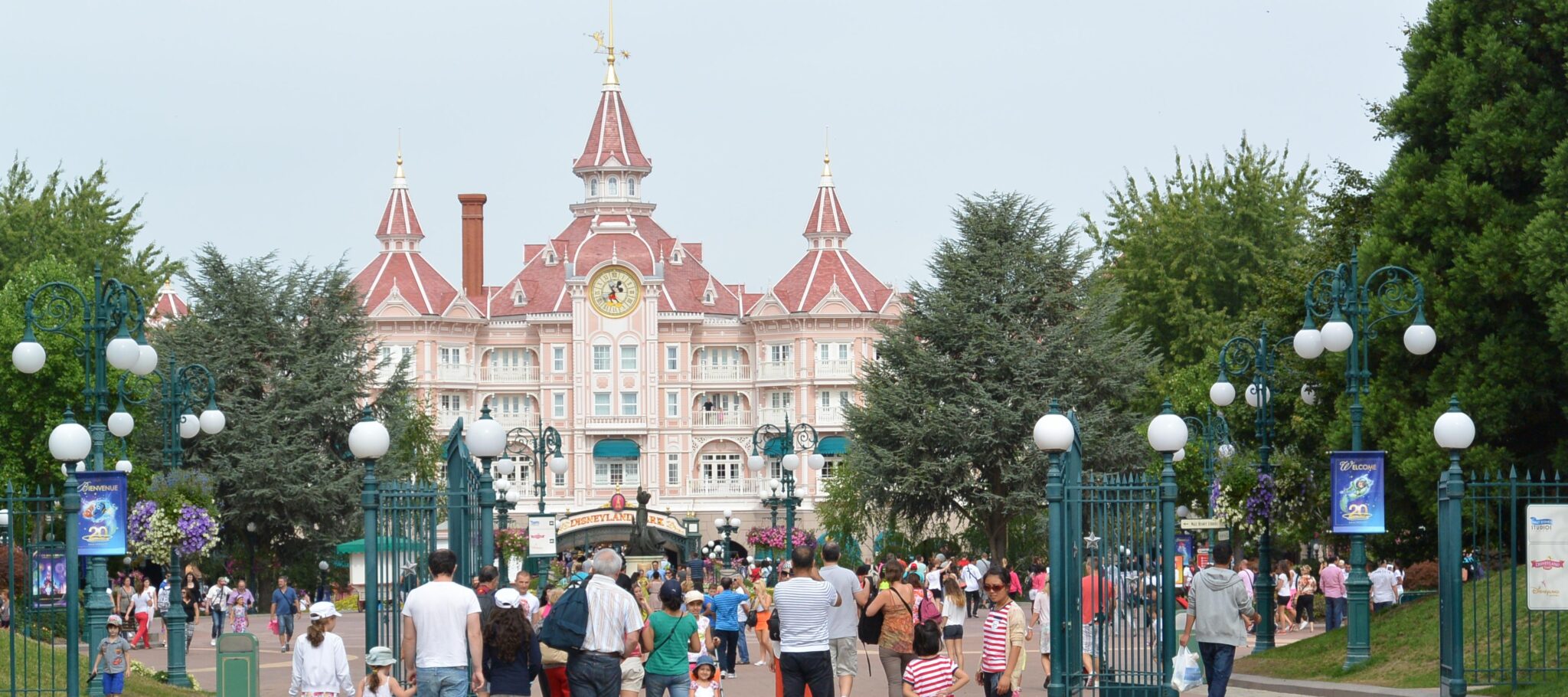 Walt Disney creator of all things Disney has always been someone I have loved since I was a child. One of the first films I can remember seeing as a child was Bambi, the re-release in the 1970's. So I decided to take our family (Two adults and 2 children aged 6 and 4) off to Disneyland Paris. The children were told we were going on a plane journey but we didn't tell them to where.
Disneyland Paris has more visitors year on year than any other theme park in Europe, although it doesn't have the vast number of attractions as the two Magic Kingdom parks in the Florida and California. It gets plenty of snow in the winter so wrap up warm too.
Disneyland Paris does have:
Le Chateau de la Belle au Bois Dormant (or Sleeping Beauty's Castle if you prefer)
Big Thunder Mountain
Pirates of the Caribbean
Buzz Lightyear Laser Blast rides
My family holiday to Disneyland Paris
We flew into Charles De Gaulle Airport, with Aer Lingus and connected very easily and quickly to the Disneyland Paris Coach which brought us on a nice trip out of Paris and into the countryside. When we reached the resort the excitement was palpable. We let other passengers off at their respective hotels, all which looked really inviting in their own special way.
Onwards to the Hotel New York, the hotel closest to the Disney Village, in fact, we only had to walk out the rear of the hotel and around the corner and we were in the Village itself.
The Hotel New York is perfect for a short stay. The service from all staff was courteous and helpful. Nice bar, good choice for breakfast, bedrooms very spacious and a great kids club with daily visits on the hour from a host of Disney characters – the kids loved having their photos taken! It's a gorgeous hotel, and you've got to love a hotel where the turndown service tuck in your child's teddy bears each evening, ready for bed.
Winter at Disneyland Paris
Disneyland Paris is a must for families and really should be on everyone's bucket list. No matter what age you are as Walt Disney said "Adults are only kids grown up"
My two main tips for if you're going to Disneyland Paris during a cold snap:
Stay close
If you can, stay at a hotel close to the resort, or better still in it. We stayed right next to Disneyland Park and Walt Disney Studios, which meant wherever we were, it was only a 10-minute walk back to the hotel if we needed to.
Have snacks ready
Squirrelling away of croissants at breakfast is probably frowned upon, but they'll come in later when you're standing in line for something and the kids start complaining that they're STARVING.
Top tips for your trip to Disneyland Paris
Go Early
If you stay at one of the Disney hotels, you can go into the parc from 8am giving you two hours of access to selected rides. The smart option is to use this time to go on rides that don't offer a queue-jumping option later in the day. So head to Fantasyland for It's a Small World, the Carousel, Peter Pan's Flight and Dumbo while the queues are small. If you have time, or you're staying for more than one day, other good options during this quiet window are Buzz Lightyear's Laser Quest and Space Mountain, which are next to one another in AdventureLand.
Wrap up warm
We put all the kids into double-layers. T-shirts, two hoodies, coats, gloves, hats and took backpacks to store layers when the sun came out and the kids got too hot. Warm jeans and thick-soled shoes are essential – the parc is big, there will be a lot of walking around, and you need to be comfortable. As I learned from experience: Converse don't make great walking shoes after two long days. This is essential if you stay to watch the fireworks show as the park closes, which I recommend you do – they're always spectacular.
Use FastPass
At 10am, the park opens and will immediately become LOADS busier. So now's the time to start making use of Disney's FastPass system. FastPass lets you swipe your entry ticket in a machine near to a major ride, and effectively 'book' a time to come back and go on the attraction. So you might swipe on Space Mountain at 10am and be invited to return at 11.30am when you'll only need to queue for 10 minutes or so – rather than standing in line for an hour in the main queue. In the meantime, you're free to wander around the park, or go and see one of the live shows – we loved Stitch Live and the Cars-themed stunt show.
Things to bear in mind about FastPass –
It's not available on all rides and you can only hold one ticket at a time – so if you go to a ride and the FastPass offers you a slot in five hours time you won't be able to use another FastPass during that time. On busy days, FastPass slots can run out very quickly – on two of the days we visited, all the FastPass tickets for the day were gone on rides like Thunder Mountain by 11am.
If there's a ride you REALLY want to go on, get a FastPass as early in the day as you can. We swiped to get FastPass tickets for major rides immediately once the machines opened and were generally able to book onto two rides between 10am and lunchtime.
You can also buy a VIP FastPass for around 60 Euros, which lets you have unlimited access to FastPass queues – they're not available every day, and the park only issues a limited number in total each day, but if you want to go on lots of the big rides in one day, I think they're worth the money.
Plan your meals in advance
Speaking of lunch, if you want to sit down for a hot lunch, be sure to book tables in advance, especially if travelling as a large group. Booking on the day can be hit or miss, so if you have picky eaters or want to book a lunch with Disney characters, it's really best to book before you go. Without a booking, you'll end up at one of the fast-food type stands and the wait for food and then for a table can be long and soul-destroying. There are also stands where you can buy hot dogs, waffles, popcorn and similar – although we found only around 50% of these were open during our visit.
Use your hotel's tickets if available
Check with your hotel if you're entitled to any additional FastPass tickets. Our hotel gave each member of our party a FastPass ticket each day that could be used at any time to jump the queue on a ride. What this meant what we could swipe a FastPass ticket machine after lunch, and while we were waiting for that slot, we could use the hotel tickets to go straight onto a ride. Yes, it's a bit of a faff, but it meant we spent very little time queuing overall.
Skip the parade
The Disney parades happen around 5pm, and queues are massively shorter at this time of day. If you've seen the parade already, this is the perfect time to hit up some of the most popular rides and attractions.
Click&Go offer holidays to Disneyland Paris with a wide variety of hotels inside and outside the park! If you stay in an on-site hotel in the park, your tickets are included in the price and you get the early access mentioned above. For our latest deals, make sure to check out our Disneyland Paris page.
---