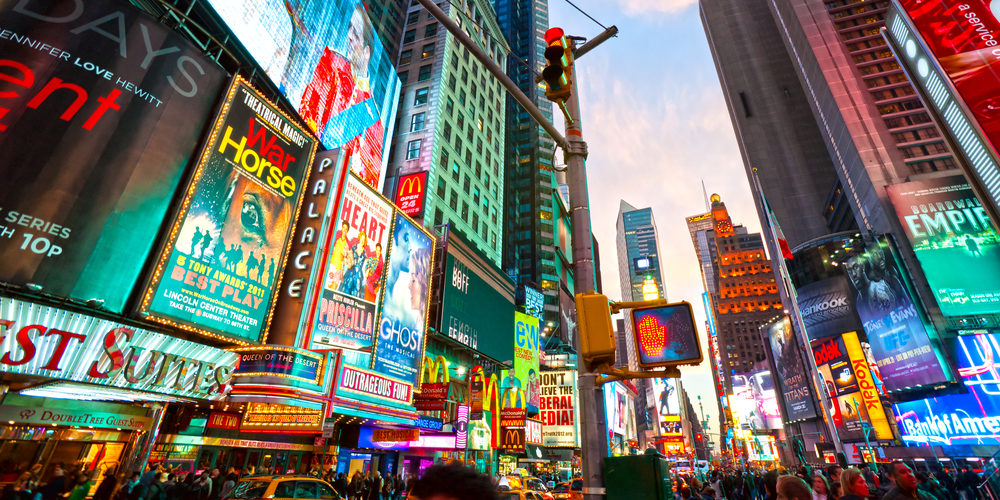 The Big Apple on the Cheap: Free Things to do in New York
If you want to take a bite out of the Big Apple, without the Big Apple taking a hefty chunk out of you (and your wallet),  take  a glance at these free things to do in New York, while visiting the city that never sleeps:
New York Botanical Garden
The New York Botanical Garden is situated in the Bronx, and with 250 acres, it offers you a huge variety of blooms to admire.  Admission is free to everyone all day on Wednesdays and from 9 am – 10 am on Saturdays. Find the garden on Google Maps here.
Free Tours of New York by Locals
Ever wanted to go on a tour around New York and get some insider tips or discover hidden treasures? Then free tours by the Big Apple Greeter ( given in over 20 languages) are just the ticket. Volunteers, who are living in the city, take you around and make sure to point out interesting sites that the average tourist misses out on.
Movies at The Museum of Modern Art
The Museum of Modern Art (or MoMA) in New York offers an amazing collection of Western art, films, photography, a huge library and much more. On Friday nights, there are free film screenings from 4 – 8 p.m. Kids under 16 go free at any time. If you're a film buff, make sure to check this out for a relaxing family night. Check out their programme of screenings here.
Central Park Tours
The green heart of NYC is Central Park. At 843 acres, it's enormous and has loads of things to offer, such as ice-skating in winter or public theatre during the summertime. It's also possible to take a free welcome tour around the park. The tour guides show you all the treasured spots in the park, so take your camera along and enjoy a walk around this amazing city oasis. You'll find more details about free Central Park tours here.
Attend free tapings of popular TV shows
Have you ever wondered how popular TV shows are filmed? Apply to be a part of the studio audience of  'Saturday Night Live' or The View' – places are free, but there's a long waiting list for tickets, so make sure you apply well in advance of your trip. Enjoy the vibe in the audience and make sure to tell your friends all about your experience. You can find out more about
How to get to New York
You may not be flash like Queen Bey and Jay-Z, but if you've dreamed of visiting the Empire State, Click&Go has great value packages (including flights and accommodation) – making it possible to book your New York trip in a New York minute!
---