Paul Hackett, CEO of Click&Go offers top tips for visiting London
CEO of Click&Go, Paul Hackett, recently spent a weekend in the Big Smoke and offers his top tips for visiting London and enjoying a stress-free trip, including reasons to fly to Gatwick, transport links into central London, travel cards, where to stay and great-value pubs and restaurants.
London Gatwick Airport  –  the better option for effortless breaks in London
If you're heading to London for a few days shopping, dining and culture, consider flying into Gatwick airport  for three main reasons:
1)      Flights to Gatwick are approximately €40 to €50 cheaper than Heathrow Airport.
2)      Transport from Gatwick Airport to London is cheaper and extremely fast.
3)      Gatwick is much easier to get in and out of than Heathrow.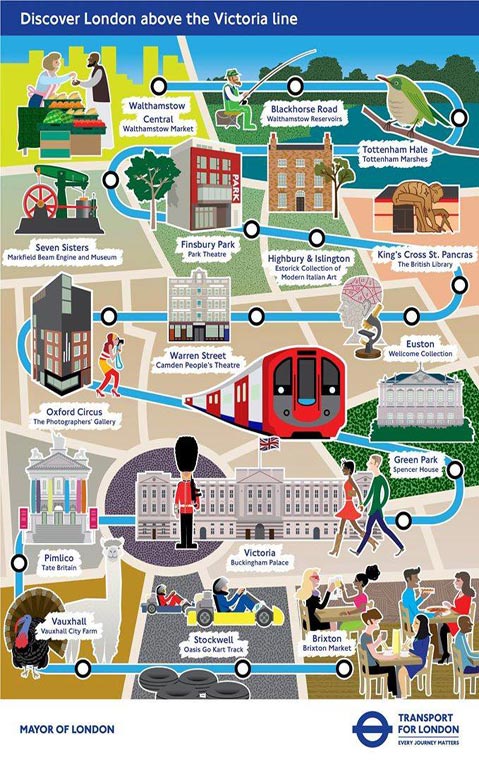 Getting from Gatwick to Central London couldn't be easier:
1. Take a southern train service from Gatwick airport to Clapham or Victoria station.
The journey time is approximately 30 minutes and a one-way ticket costs £10 to £14 per person. From Clapham you can walk or take a taxi to the Verta Hotel (see below) –  a fantastic 5* London hotel –  or take the tube from Victoria station to your chosen destination.

2. Take the Gatwick Express from the airport to Victoria station
A one-way ticket is approximately £18/£20, with better value if you buy a return ticket for around £32. Gatwick Express trains depart every 15 minutes and the journey time is 30 minutes.
The Verta Hotel in Battersea/Clapham is undoubtedly the best value 5-star hotel in London. It is situated right across the Thames from Chelsea and Kensington.
Clapham Junction train station is 8 minutes' walk from the hotel, and as it's the busiest train station in the UK with over 15 platforms, so you're well connected. The hotel has shuttles to the train station and Sloane Square a few times each day and it's a short walk away or a £5 taxi ride.
The rooms are impeccable 5-star quality in terms of the beds, linen and en suites. The Nespresso machine in each room is a nice luxury if you just want to get up and go in the morning with a quick coffee fix.
The hotel has a very nice bar and restaurant but for me, the star attraction was the indoor pool (10 meters), steam room and sauna in the award-winning Verta Spa. All of these facilities are free of charge to hotel guests and ideal after a long day spent shopping or sightseeing in London. I stayed there myself last November and found it superb, unbeatable value and a great base, as it is so close to Clapham Junction train station.
Clapham town is becoming really trendy, with some great bars and restaurants that are amazing value compared to the likes of West London. Try out the Slug and Lettuce for a great choice of food and amazing midweek deals, or Revolution bar for affordable food and drinks.
Top travel tip for London – Get an Oyster Card (it's just like our Leap card in Dublin) in newsagents or train stations and top it up to use on trains, tubes and buses. It's better value than a London Transport Day Card, as they can only be used after 9:30 am midweek. It's also much cheaper, as you pay the lowest fare per journey, compared to the standard fare.
To book your next London city break, visit our website or call our expert sales staff on 01 5397777.
---