Book Now Vs Book Last Minute – the Great Holiday Dilemma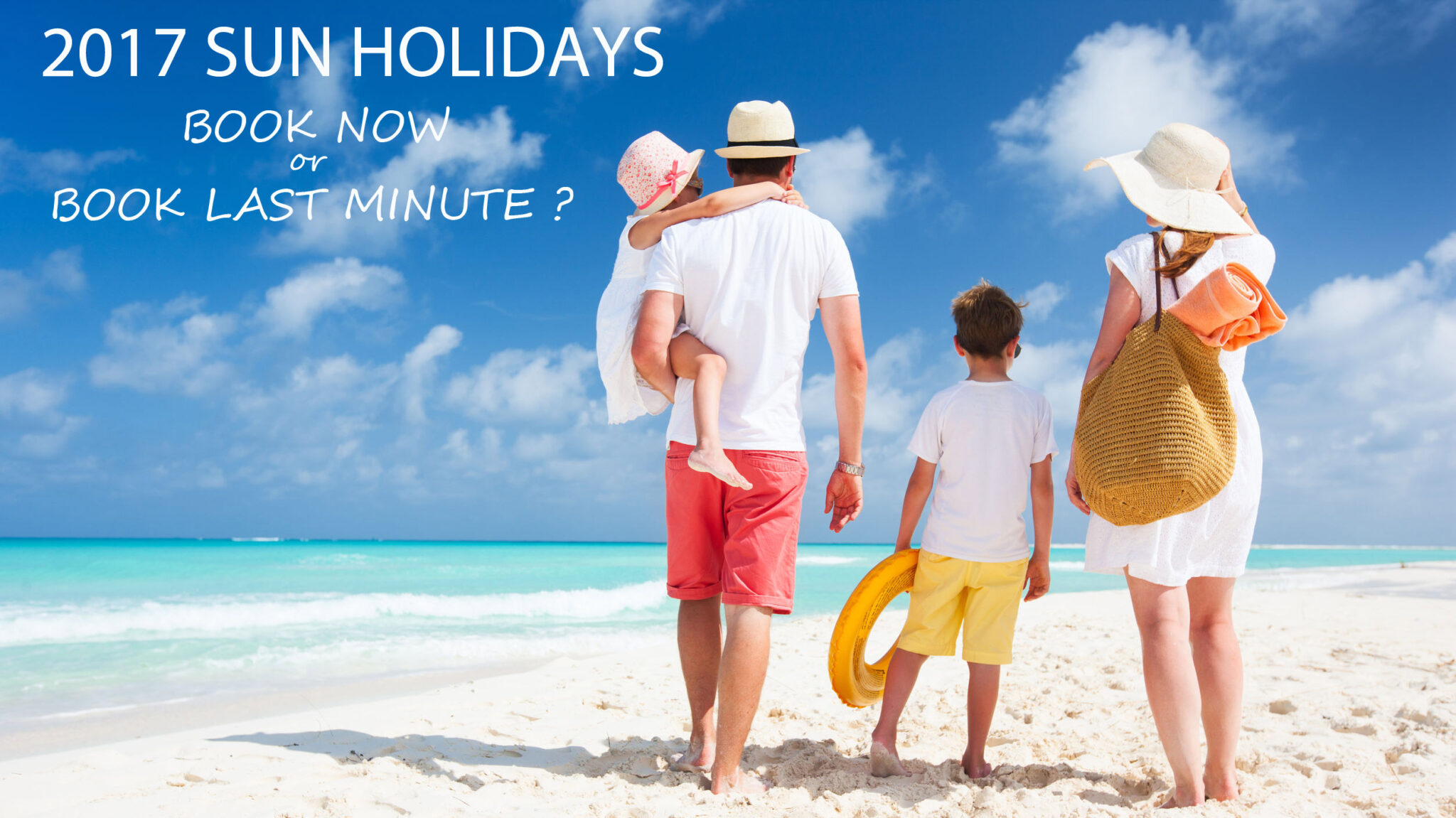 If you're dreaming of a Winter Sun Holiday in 2017, listen up. We have seen a huge shift in booking patterns this year that will affect you. Early bookings have increased dramatically, and not just in the Irish market. If you want to travel to the Canary Islands – Lanzarote, Gran Canaria, Tenerife & Fuerteventura – from January to April 2017, the popular hotels and apartments are already booking up fast.
Why Book Now?
Nobody is travelling to Tunisia, Morocco or Egypt any longer. This is mainly due to ongoing instability in these regions. Increased demand for holidays to Spain, Portugal and the Canary Islands has caused a surge in early bookings. And it's not only the Irish who are getting a jump start. Germans, Scandinavians & British are already booking their Winter Sun Packages. As these countries have huge populations compared to Ireland – you've got SOME competition. While there will be plenty of flight availability later in the year, the good accommodation will be gone. You'll have to act fast if you want to secure that special holiday and not miss out on a property at the top of your wishlist. To put it simply, you won't get what you want if you wait to book last minute.
Why Book with us?
Now that you're aware of the need to book early, why choose ClickandGo.com?  Here are just a few of the things our customers love most about us:
We provide everything you need on our website to make the booking process fast, flexible and fuss-free. We make it easy to research destinations, find the best prices and pay for your holiday.
If you've got a holiday dilemma, book now for  January, February, March or April 2017 Holidays and don't get left in the jet stream…
---