Give the gift of travel this Christmas with Click&Go


At Click&Go, we love making dreams come true for our customers. It's the spontaneous city breaks, summer Sun getaways and relaxing cruises that create memories that last a lifetime. Which is why a Click&Go holiday voucher is a great idea for a Christmas present…go on, put a smile on someone's face!
This Christmas, we are giving a little extra and offering you a bonus gift voucher of up to €100!

With so many options, it's hard to choose what destination you might whisk that lucky someone away to, so we have put together some ideas below!
Party in Amsterdam
Every year on April 27, one of the biggest and most colourful festivities in Amsterdam begins, King's Day (previously known as Queen's Day).  The canals are flooded with boat parties and a sea of orange, as thousands of decorated party boats fill the famous waterways. If you don't have a boat you can still enjoy the nautical fun from dry land. The best spot for watching is the corner of the Prinsengracht and Amstelveld or from one of Amsterdam's 1500 bridges.
Go Caving in Budapest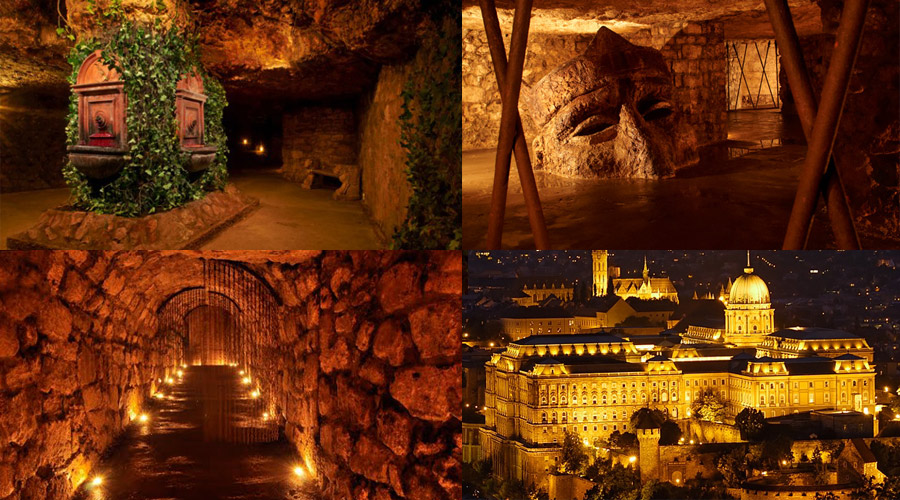 Be adventurous and head to Castle Hill, a Unesco World Heritage Site that takes almost a full day to explore. Walk through the famous underground "Labyrinth of Buda Castle" and network of caves and tunnels formed by thermal springs. Above ground, the walled area consists of two distinct parts: the Old Town and the Royal Palace. Saunter along the cobblestone streets and discover the area at your own pace, there is so much history to immerse yourself in!
Surfer's Paradise in the Algarve
The Algarve is known as a top surfing destination with its natural surf coastline, powerful winds and fabulous weather. With a huge selection of accommodation from 5-star luxury to small hotels and some of the most delicious seafood, it's a surfer paradise. For hard-core surfers, an off-peak holiday season break is ideal – the waves are bigger and the beaches emptier. For a novice surfer, the combination of a summer break and surf holiday might just hit the spot.
Adventure in Lanzarote
Camel rides, volcanoes, and scuba diving…what else do you need to have the time of your life! Make your way to Timanfaya National Park and go exploring the side of Lanzarote not everyone gets to see on a camel's back. Explore the rough terrain and volcanoes before you head back to your hotel and relax by the pool. For those with a more adventurous streak, scuba diving is widely popular in Lanzarote and there are some great diving schools near the popular beaches!
Need more inspiration?
Vouchers of up to €1500 can be purchased online and printed immediately or we can send it to you in a beautiful gift box, free of charge! Our vouchers never expire and can be used for any Click&Go sun holiday, city break or cruise.
---