The Best Places to Celebrate St. Patrick's Day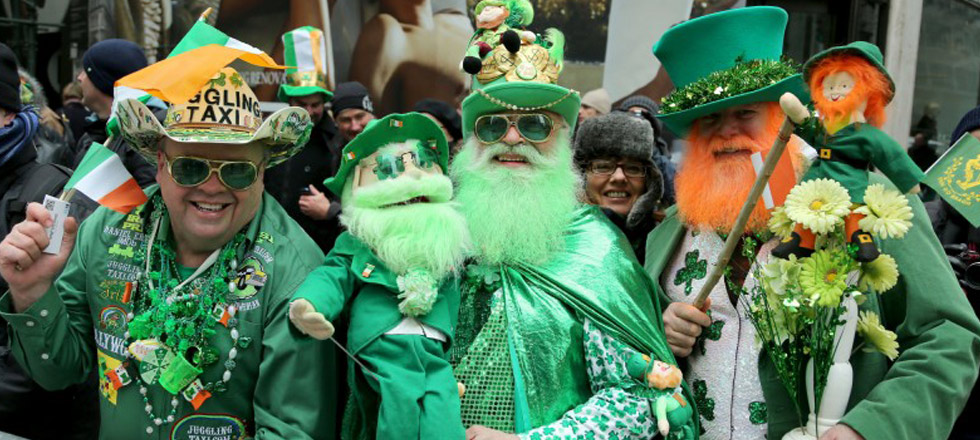 St. Patrick's Day is a special day that is celebrated on a worldwide scale, and thankfully, falls on a Friday this year (day off work)! "Global Greening" begins after dark and over 300 landmark buildings are lit up including the London Eye, New York Empire State building, Cinderella's Castle in Disneyland Paris, and the Colosseum in Rome. We've sussed out the best places to celebrate the big day and how to get the best deals including flights.
New York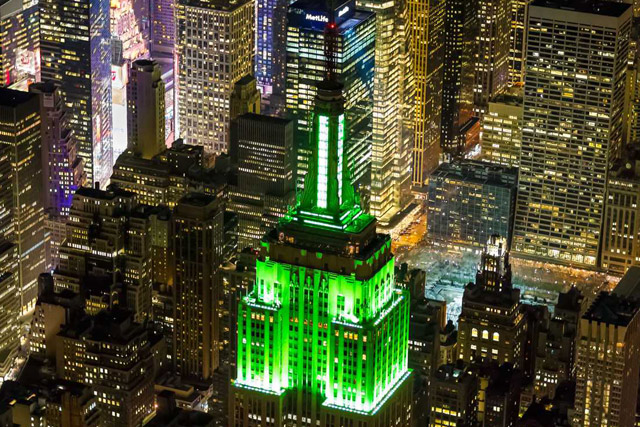 One of the biggest and best St. Patrick's Day parades takes place in New York. The Empire State Building, one of the most iconic buildings along New York's skyline lights up green after dark and major celebrations get underway. Use our Deal Finder to check out our city breaks to New York for St. Patrick's Day including central hotels and direct return flights! This year, the big day falls on a Friday. We recommend flying out on Thursday morning and coming back Monday night. That will give you time to get over the jetlag and enjoy the celebrations without a groggy head!
London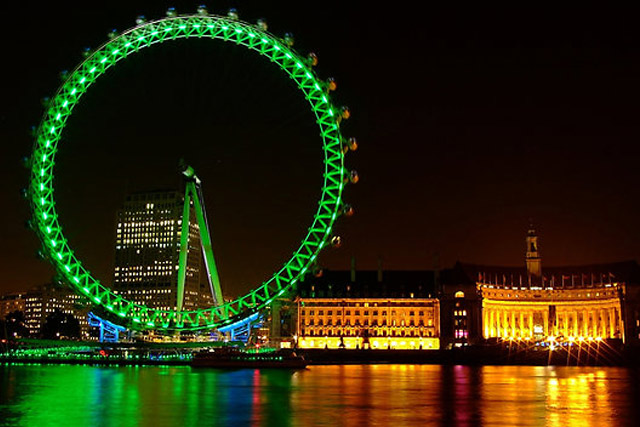 London is an extremely vibrant city to visit for the St. Patrick's Day weekend. Three days of green coloured celebrations will fill the streets, theatres, and bars and you won't want to miss out. A massive parade makes its way through London, starting at Piccadilly Circus at 12pm on 17th March and makes its way to Trafalgar Square. Here the party stays and continues well into the night and doesn't end until Sunday! Unbeatable city breaks to London can be found here.
Rome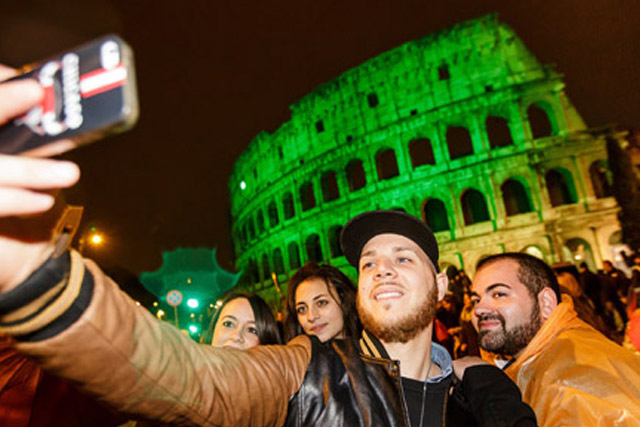 Unfortunately, the Trevi Fountain isn't dyed green and the Pope doesn't dress up as a leprechaun. There is a large community of Irish people who gather as part of the Irish Augustinian Church of St. Patrick. On the morning of 17th March, they come together at Via Boncompagni 31, for a Mass that's said and sang in Irish! The Colosseum is lit up green too which is a magical sight to see against the backdrop of the ancient Roman Forum. Here are cheap deals for Rome city breaks including flights.
Budapest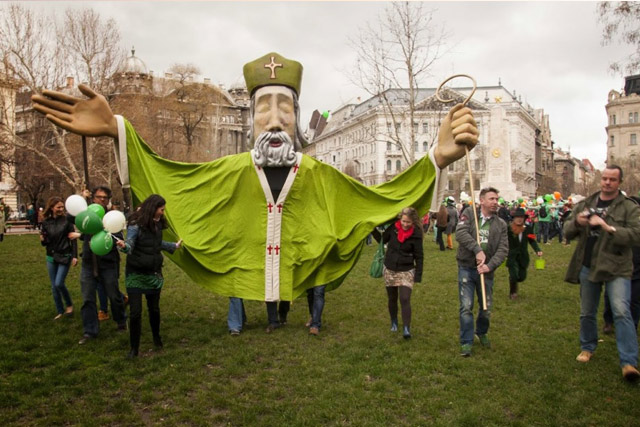 Budapest is a late joiner when it comes to St. Patricks Day celebrations, but not one to be overlooked. The parades started in 2011, ran by the Irish Hungarian Business Circle and since then the size and scale has increased massively. The meeting spot is usually Szabadság Square and the best spots to settle down for a few pints are the Guinness House and the Irish Cat Pub. Check out our amazing Budapest city break deals.
You can tell we love St. Patrick's Day here at Click&Go and we want to help you celebrate in style. Especially as it falls on a Friday this year which means a long weekend for everyone! If you want options for other cities use our Deal Finder to find the cheapest, best deals including flights or call our travel experts on 01 5397777.
---