A Quick Guide to Christmas Markets 2017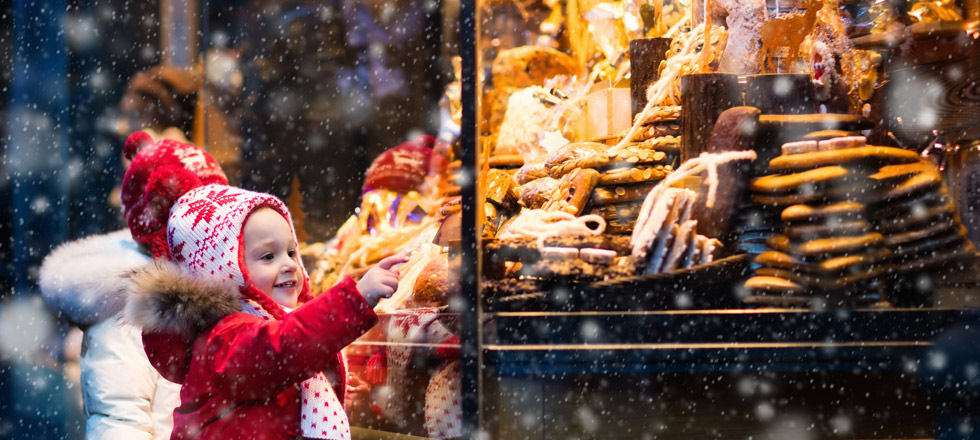 It's the most wonderful time of the year – Christmas Markets 2017 are here! From late November onwards, town squares across Europe are decorated with giant Christmas trees covered in fairy lights, wooden huts selling handmade goods and festive music fills the air. Best of all is the selection of tantalising food and drink unique to each destination. From sugary waffles smothered in whipped cream and chocolate, warm spiced wine laced with generous helpings of rum or flaky apple strudel – you'll want to try it all! While you're feasting on tasty street food, you can browse the market wares and pick up one-of-a-kind gifts for family and friends to place under the Christmas tree. Here's a roundup of our favourite winter cities to visit, check them out below!
Budapest Christmas Markets 2017 from €189pp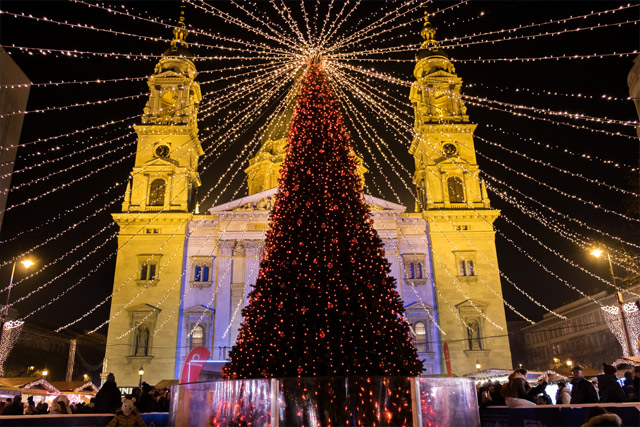 With numerous vintage shops and craft fairs, Budapest is a fantastic city to visit for shopping at any time of the year. During the winter months, however, the main squares are filled with cosy market stalls and twinkling lights – making the atmosphere even more delightful. To pick up unique gifts that you can't get at home, make sure to pop by the following fairs.
When and where:
Budapest Christmas Fair and Winter Festival – Mid-Nov 2017 to 1 Jan 2018
Date of the Advent Festival on Szt. István Square – 26 Nov 2017 to 2 Jan 2018
Advent Festival in Városháza Park – Mid-Nov to 30 Dec 2017
Óbuda's Main Square – 24 Nov to 17 Dec 2017
Vienna Christmas Markets 2017 from €279pp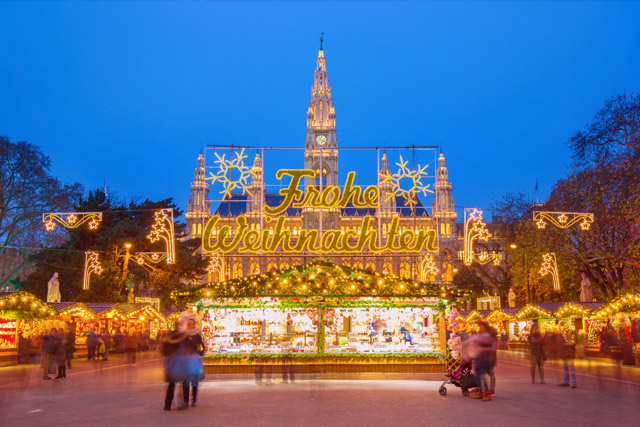 One of the chicest cities in Europe, Viennese Christmas celebrations are an extravagant affair. As well as boasting some of the most glamorous Christmas market settings, Vienna offers culture lovers a whole host of grand events throughout the Christmas season. Shop for Christmas decorations and drink traditional mulled wine in the royal palace grounds, listen to an Advent concert at magnificent St. Stephen's cathedral, then head to the State Opera House for a gentile performance of classical ballet.
When and where:
Viennese Christmas Market in front of City Hall – 11 Nov to 26 Dec 2017
Christmas Village Belvedere Palace – 24 Nov to 26 Dec 2017
Christmas Village Maria-Theresien Platz – 22 Nov to 26 Dec 2017
Christmas Village Former General Hospital – 17 Nov to 23 Dec 2017
Christmas and New Year's market at Schönbrunn Palace – 18 Nov 2017 to 1 Jan 2018
Prague Christmas Markets 2017 from €199pp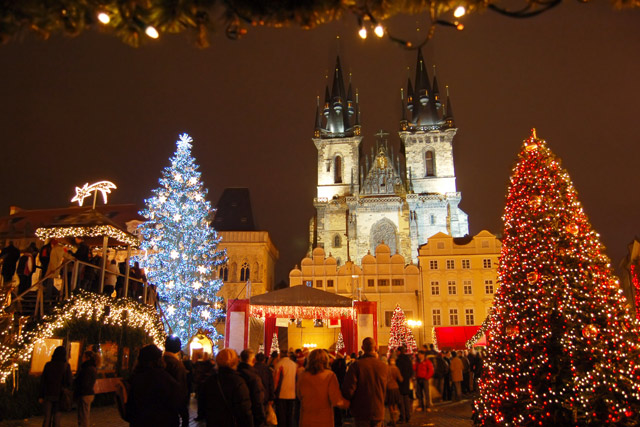 Prague Christmas markets attract dozens of visitors every year, where the charming main squares are transformed with bright decorations and classical concerts playing throughout the afternoon. The bright market stalls sell everything from handmade wooden puppets & Czech crystal figurines to snuggly winter accessories.
When & Where: 
Old Town Square – 2 Dec 2017 to 6 Jan 2018
Wenceslas Square – 2 Dec 2017 to 6 Jan 2018
Krakow Christmas Markets 2017 from €259pp
If you've been dreaming of a white Christmas, it may not happen at home but you can more than make up for this at the Krakow Christmas markets – where snowfall in December is almost a certainty! An enchanting backdrop to your Christmas shopping experience, the Grand Square (one of the oldest Medieval town squares in Europe) and iconic Cloth Hall are filled with dozens of market stalls selling Polish delicacies such as dumplings, roasted nuts and poppy seed cake. You'll be amazed by the range of intricately crafted and colourful nativity sets on display – a unique Polish tradition.
When and where: The Rynek, Market Square, Old Town – End of Nov to 6 Jan 2017
Berlin Christmas Markets 2017 from €229pp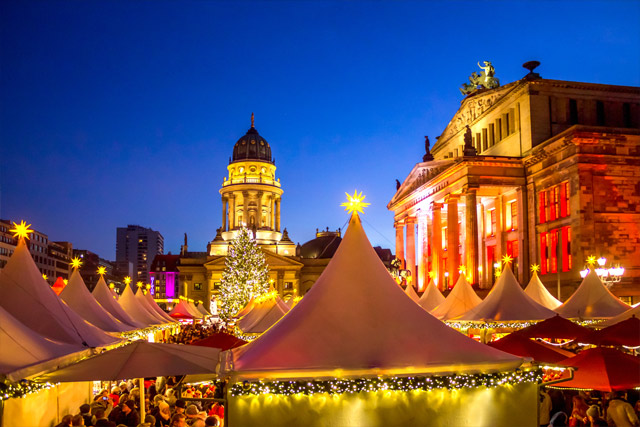 As Christmas markets originated in Germany – head to Berlin for an authentic Christmas market experience. A thrilling toboggan ride, a pyramid of lights and buckets of Glühwein are just some of the highlights you'll find in the heart of the German capital during the magical winter months.
When & Where: 
Berliner Weihnachtszeit – 27 Nov to 29 Dec 2017
Domäne Dahlem Advent Market – 25 Nov to 17 Dec 2017
Nostalgic Christmas Market Opernpalais – 27 Nov to 26 Dec 2017
WeihnachtsZauber at the Gendarmenmarkt – 27 Nov to 31 Dec 2017
Christmas Market at Späth'sche Baumschule – 2 Dec to 17 Dec 2017
Click&Go's Christmas market package deals include return flights and central hotel accommodation. To book or find out about more popular Christmas Markets 2017, simply visit our website, select your ideal destination, when you want to travel, and prepare for festive indulgence that would horrify the Grinch! Alternatively, call our travel experts on 01 5397777!
---