Click&Go Hires its 51st Employee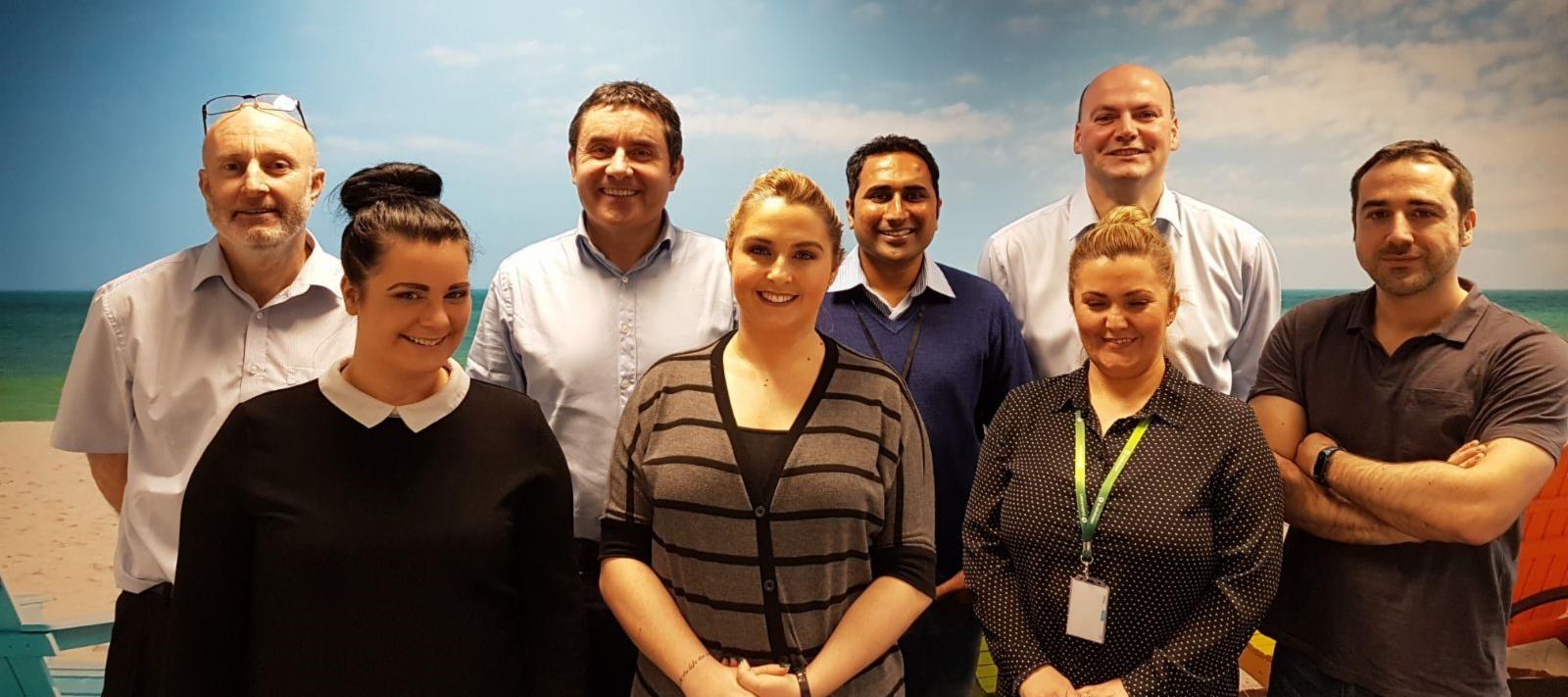 Click&Go, Ireland's leading Irish Online Travel Company has just employed 5 new staff to bring its workforce total to 51. What's more, we have also had 4 internal promotions! We now have over 50 employees for the first time since launching the business in May 2010.
5 New Starters
Thomas Murray has joined the Holiday Support Team where he's part of a team that offers customer support 7 days per week, 362 days a year.
Rachel McAnaspie (Cruise and Worldwide Sales Executive), Wendy McCartney (European Sales Executive) and Hau Thai-Hand (Sales Administration) have joined an always growing sales team to keep up with the high demand of our offline call centre. Our Holiday Experts are available 7 days a week, 362 per year.
Imtiaz Abbas has joined Click&Go as a Data Analyst. He first interned with us and was offered a full-time position once his internship was complete. Imtiaz shares valuable data insights across all functions of the business.
4 Internal Promotions
Peter Cullen has been promoted to Chief Marketing Officer from Commercial Director. Peter started consulting for Click&Go when the business first launched in May 2010 and came on board full time in August 2015. He is also a director and shareholder in the business.
Orla Kelly joined Click&Go in July 2016 as the Inbound Call Centre Manager and was recently promoted to Head of Sales, where she heads up one of our biggest teams. Orla is also part of the Senior Management Team.
In January 2015, Ian McArthur joined Click&Go as a Product Administrator and he has since been promoted to Revenue Manager effective from February 2018.
Jesus Ramos started at Click&Go in March 2012 as a Web Developer and has recently been promoted to Software Development Manager, Jesus looks after all I.T and manages IT and front-end developers teams.
In addition, we are recruiting for the role of Product Executive, visit our careers page here for more information.
Interns
We also believe in education and have employed two DIT Tourism Marketing students. They will be assisting with all marketing functions for 6 months as part of their course. They will receive invaluable training across all marketing functions.
Read about our top customer service moments in 2017 here and find out what our Sales and Holiday Support Teams do!
---