Top 4 Reasons to Visit Gran Canaria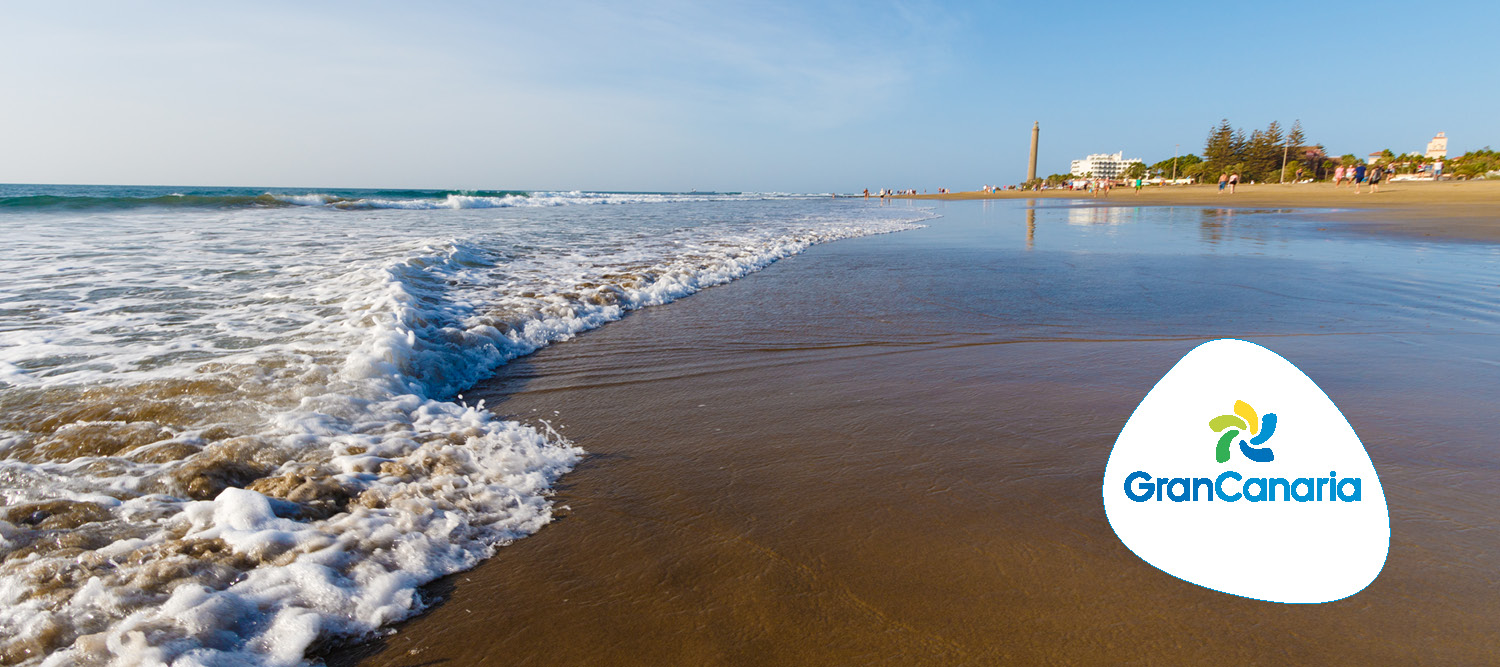 Looking for an outdoorsy adventure? Or do you want to party with your closest gals and guys? Maybe you just want to completely relax pool or beachside? Gran Canaria has a holiday for every type of holidaymaker, young, old and every age in between.
In fact, our CEO, Paul has been more than 20 times!
"Gran Canaria has always been a favourite of mine, I just love the place. For me, it's the ideal getaway with sunshine guaranteed year round."
Guaranteed weather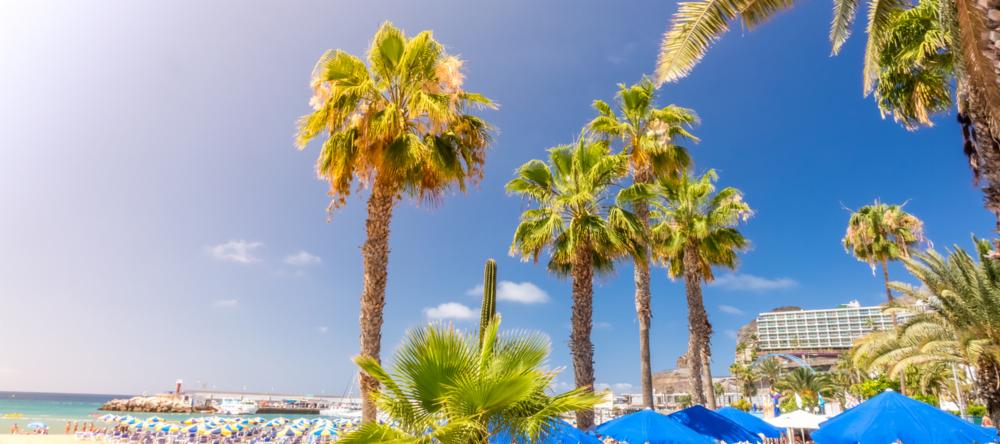 It might be hard for us to imagine, but Gran Canaria's climate pretty much guarantees sunshine and warm temperatures. It has 365-days of sunshine with temperatures ranging between 20 and 30 degrees. After what feels like an endless winter, guaranteed sunshine sounds like bliss.
A holiday that won't break the bank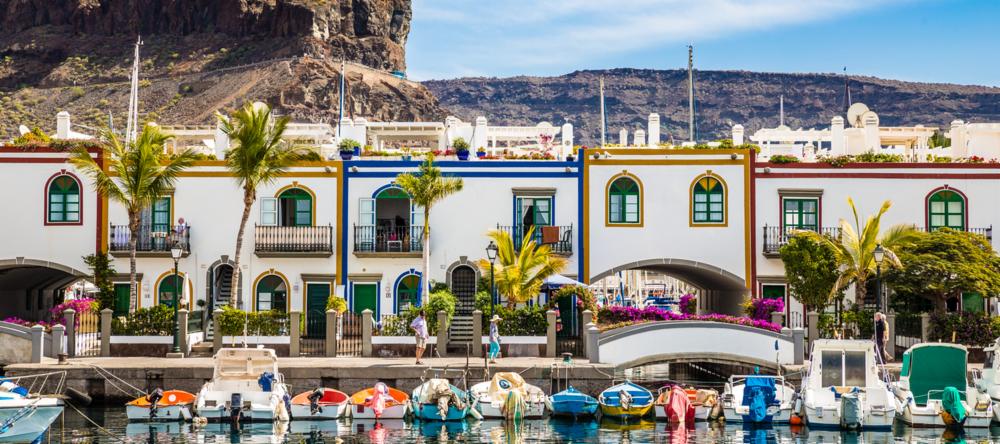 We love to feel like we're getting great value on holiday and that's especially true in Gran Canaria. Edel from our Holiday Support Team, who holidays there multiple times a year, highlighted this in particular when talking about the capital of the island, Las Palmas…
"Las Palmas is such an inexpensive city to shop in, eat and drink. It's much cheaper than the tourist resorts, which would already be cheaper than what we are accustomed to in Ireland."
Paul, our CEO also said similar to that…
"Because Gran Canaria has year-round sunshine the value for money is amazing, they are not just relying on the summer market, in fact it's more expensive in the winter than the summer so if you want a good deal then a summer holiday to Gran Canaria will offer you better prices than most of the Mediterranean resorts. Not forgetting, the Canary Islands are tax-free so shopping on the islands is also amazing value."
You won't be bored
Fancy a day away from your hotel's pool or the beach? Gran Canaria has an abundance of things to keep you and your family or friends amused. Edel's top picks are:
Maspalomas Lighthouse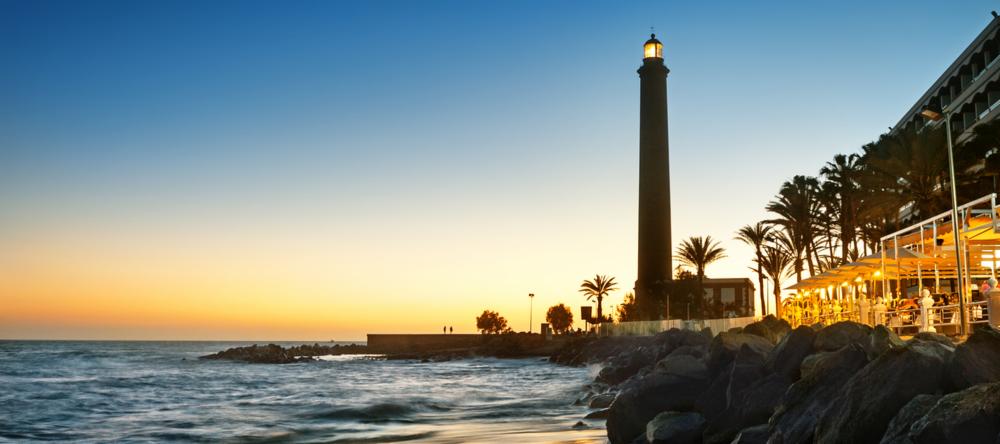 Located at the end of the beach in Punta Maspalomas, the lighthouse is worth a visit. Go there to catch a breathtaking sunset and enjoy some local food in one of the many tavernas in the area.
Palmitos Park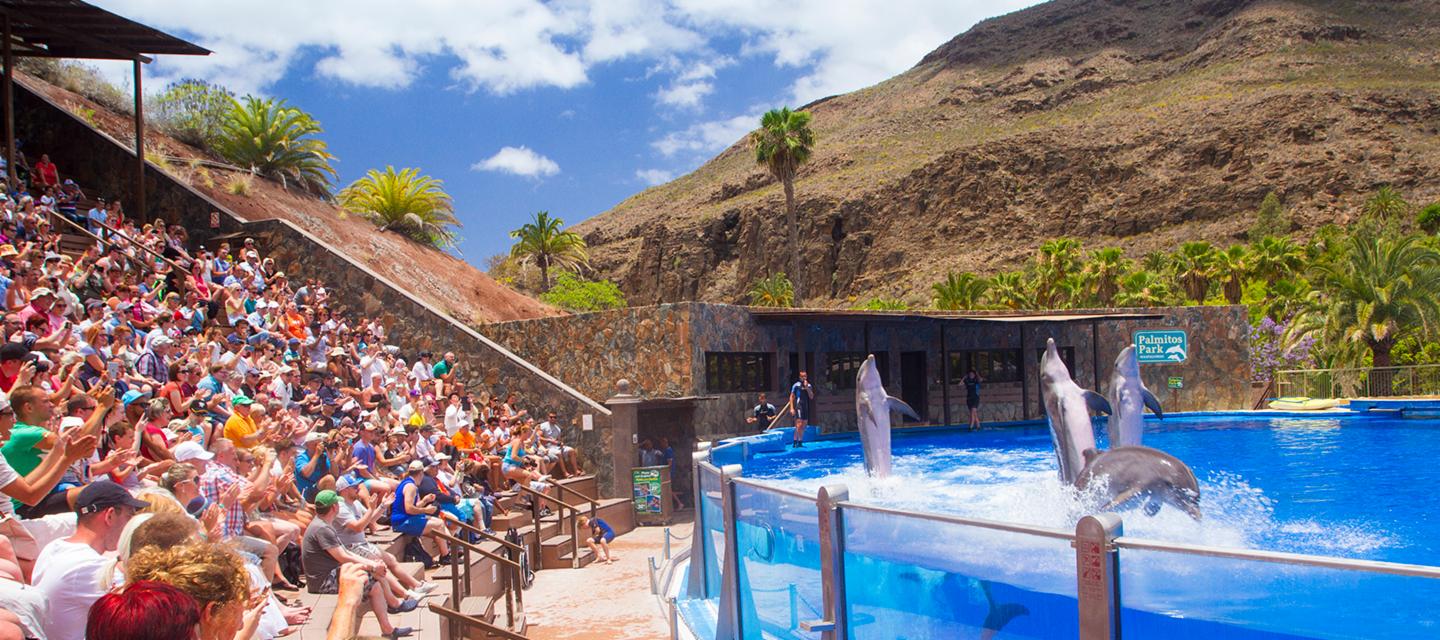 Dolphin shows, parrot shows, bird of prey show and exotic bird show, there's plenty to see in Palmitos Park. In addition to that, there's an aquarium and plethora of mammals and reptiles to see including a Komodo Dragon.
Sioux City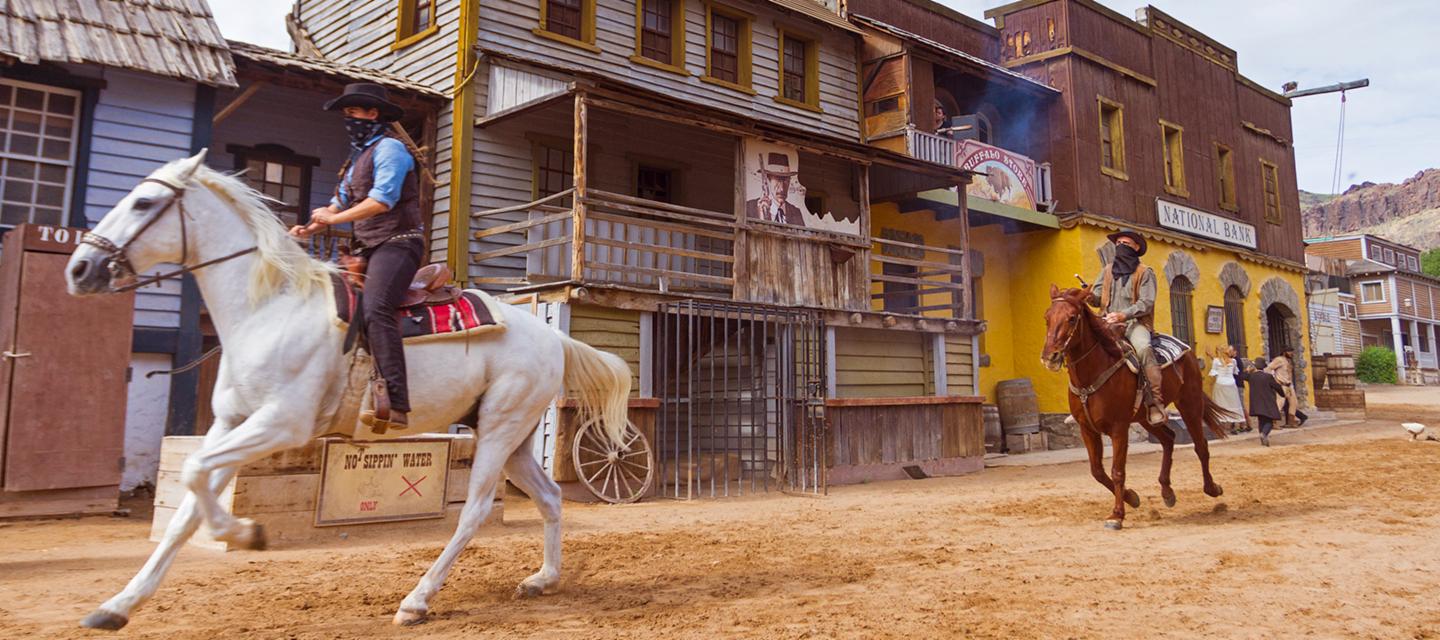 Step back into the Wild West and experience cowboy life in Sioux City. See bank robberies, gunfights, knife throwing, lasso shows, can-can dancing and even Europe's only albino crocodile!
Aqualand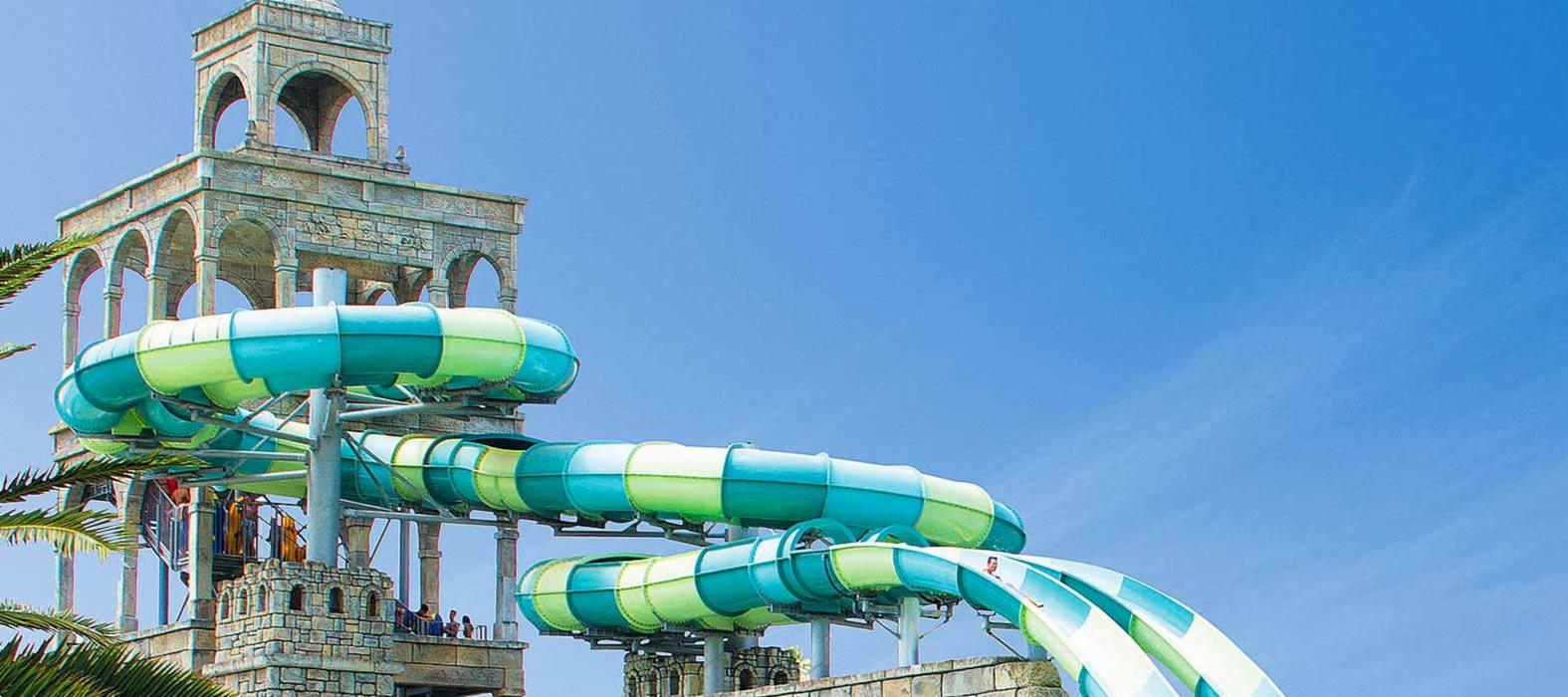 Aqualand in Maspalomas has everything you'd want for a splashtastic day out including 13 waterslides, a kid's pool area, lazy river, a sea lion show, beach/pool area and plenty to eat.
Edel is particularly fond of Aqualand because…
"If you are travelling with kids, you can relax on the sunbeds and let them run around from slide to slide or lie back and enjoy the lazy river."
The three parks above are just Edel's top three, but there are 4 more that you can visit! You can visit the aquarium, Acuario Poema del Mar, have a battlefield experience at Hangar 37, hang out with some birds at the Angry Birds Activity Park and enjoy the funfair rides at Holiday World Maspalomas. Why not challenge yourself to see 7 parks in 7 days?
VIP Tour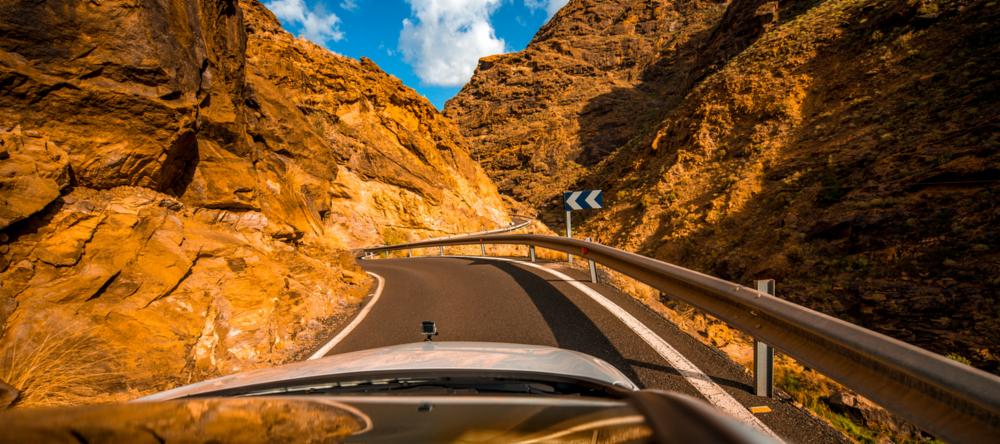 It's a 9-hour trip which includes lunch picks you up from your hotel and brings you out of the tourist resorts and out to the real Gran Canaria from the mountains to the bananas fields through the Camel Safari Park it is a great day out!
Gran Canaria's Scenery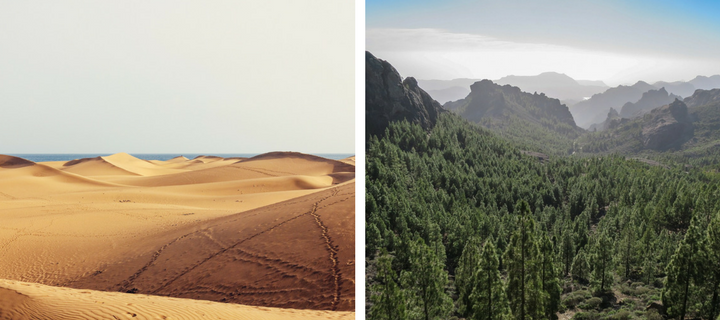 If you're the aforementioned outdoorsy holidaymaker, Gran Canaria won't disappoint. Known as a 'Continent in an Island', it has a spectacularly diverse landscape from rugged and rocky mountains to lush green valleys to Saharan sand dunes. It's so unique, it has a Biosphere Reserve label by UNESCO for its natural diversity.
"When I was there in March we circumnavigated the island in one day, we drove up to Las Palmas, the capital in the north of the island, across the north coast visiting Arucas, Firgas and on to Agaete before driving along Gran Canarias' version of the Wild Atlantic Way before reaching turning off for the inland town of Mogan and then heading back to the south coast and back to Maspalomas where we were staying."
So, if you like good weather, amazing beaches, superb hotels and apartments coupled with great restaurants, topped with incredible sightseeing off the beaten track then Gran Canaria is the place for you.
We have exclusive holiday offers in Gran Canaria for this May so you can get your dose of vitamin D before the peak season kicks in! When Paul was over in March, he visited around 15 properties and noted that…
"So many of the hotels and apartments have been upgraded and refurbished, which is great to see as our clients want quality accommodation and some of the properties had started to look a little tired."
---