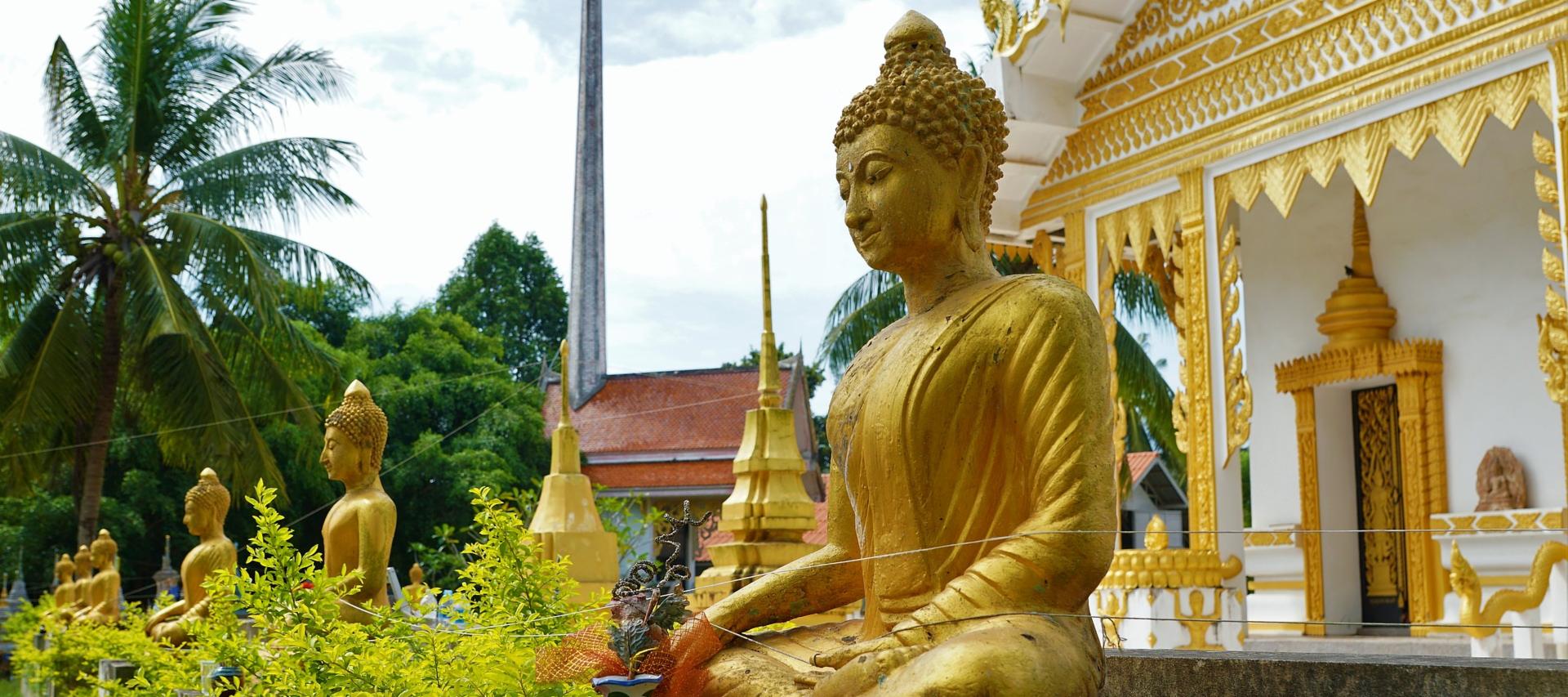 The Best Day Trips in Koh Samui
Koh Samui is renowned for its many stunning beaches (and their parties!), waterfalls and exclusive spas. So whatever you're looking to do on the paradise island, Koh Samui has it covered.
Here are our favourite things to visit:
The Koh Samui beaches
Koh Samui has over 40 glistening beaches to choose from, so whether you are looking to chill out on a peaceful secluded beach such as Choeng Mon, or be surrounded by lots of lively bars, clubs and restaurants on Chaweng beach, Koh Samui will have the perfect beach for you.
The scuba diving opportunities
A trip to Samui wouldn't be complete without exploring the crystal clear waters and amazing marine life of the island. Koh Samui is known as a world-class diving spot and there are many sites to visit as well as many exciting day trips and courses to take part in. These tours give visitors the opportunity to spot some wonderful sea life, such as green turtles, sea snakes, barracuda and even whale sharks!
The Koh Samui waterfalls
Koh Samui is home to many gorgeous waterfalls but Na Muang has to be our favourite. This waterfall is the largest and arguably the most beautiful on the island. Visitors are permitted to swim in the pool surrounding the waterfall which is an amazing experience which shouldn't be missed. This natural spectacle is a must-see on any trip to Samui.
Ang Thong National Marine Park
Ang Thong is a group of 42 stunning islands within sight of Koh Samui each of which are brimming with limestone mountains, exotic jungles, glistening lakes and hidden coves. Boat tours are easy to book from Koh Samui and there are also bungalows on the islands for those who wish to stay the night.
The spas and wellness centres
Koh Samui is known as a wonderful island for those who wish to relax, unwind and luxuriate. The island is brimming with boutique and natural spas offering de-stressing body treatments, reflexology sessions, traditional Thai massages and even outdoor jungle stream caves. Koh Samui spas are the epitome of relaxation and will leave you feeling amazing!
Big Buddha
No holiday to Koh Samui is complete without a trip to see the islands 40-foot star attraction, Big Buddha. This is one of Koh Samui's most impressive landmarks and offers amazing photo opportunities. The grounds surrounding Big Buddha are also very beautiful and include a meditation centre and many stands selling anything from souvenirs to food and drink. Make sure to dress appropriately when visiting this temple as it is a place of worship.
Thai Cooking Classes
Thai food is absolutely delicious so why not take a cooking class while in Koh Samui. There are so many cooking classes available here. Our favourite is 'Thai Cooking Class Samui' by Jul. This class teaches the visitor to make gorgeous authentic Thai food using homegrown ingredients from the local market and herb and spices from Jul's herb garden. This is an excellent way to spend the day in a fun, relaxed environment. This class will not disappoint!
Start your Koh Samui adventure by finding your perfect holiday on this exciting island! Browse our Koh Samui accommodation and flights on our website or call our Dublin-based team of holiday experts 7 days a week on 01 539 7777.
---