4 simple tips to become a more responsible tourist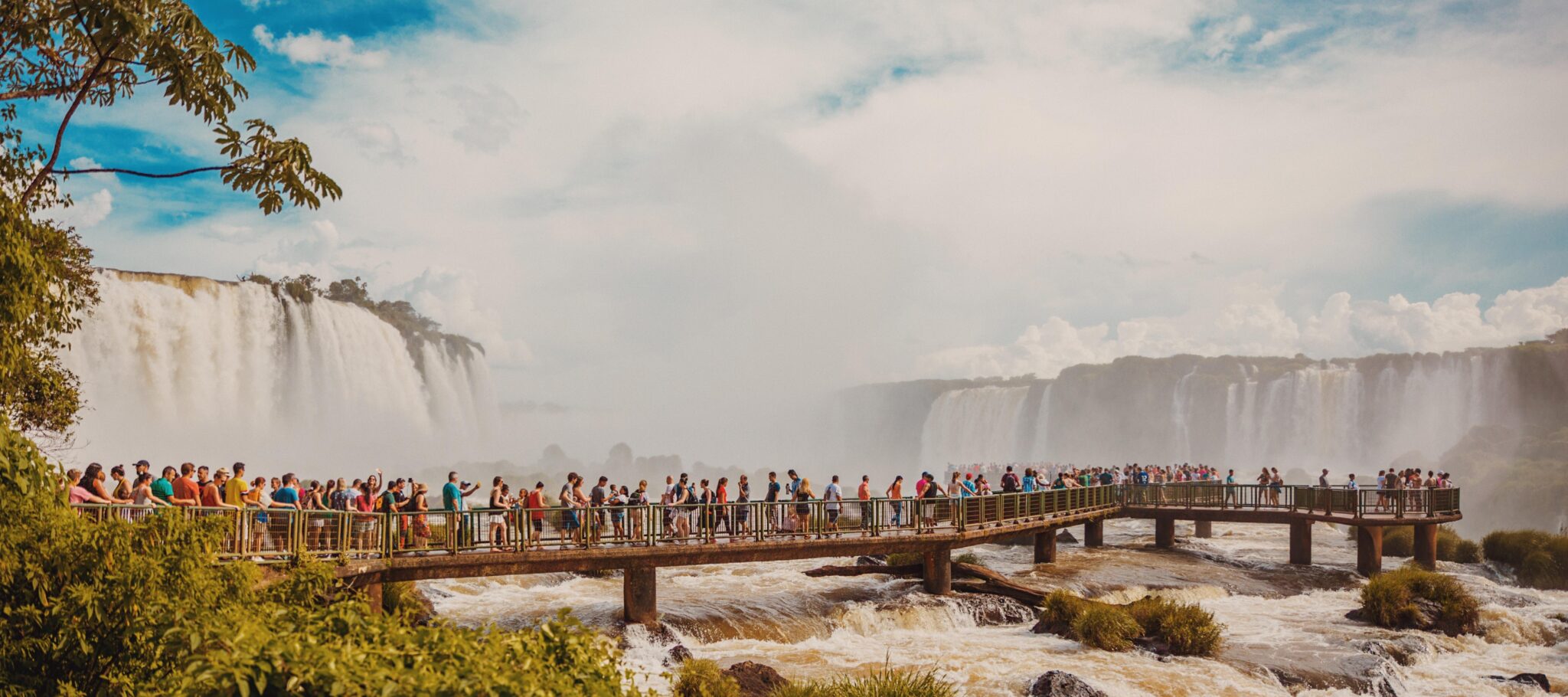 Responsible or sustainable tourism is all about being aware of the effect your travel can have on the local environment and people. It is so easy to make small changes while on holidays which can have a huge positive impact on the local community. Here are some simple tips to make your holiday more responsible and sustainable…
Hire a local guide
Hiring a local guide can have huge benefits for the local community and also the traveller. By doing so you can find out much more about local people, their culture, the landscape and even discover some hidden gems that you may not have found without their expertise! The money spent on these guides will also help to create employment and help support the local community.
Be cautious of wildlife products
While abroad, avoid buying any products taken from the wild. Many travellers buy souvenirs made from endangered species without even realising. Dealers are aware that most tourists wouldn't willingly purchase these type of products so they will describe them as 'antique' and will even pretend they are produced responsibly. Some wildlife products on sale include ivory, tortoiseshell, reptile skins, feathers, furs, corals and seashells. Instead, why not buy some beautiful handmade jewellery from local markets as a memory of your trip.
Visit attractions that make a difference
There are so many tourist attractions which make huge a difference to the destinations environment, wildlife and animal's welfare. Avoid attractions featuring captive animals which are sometimes exploited and instead, visit wildlife sanctuaries which work hard to rehabilitate abused and abandoned animals back into the wild. Elephant Hills in Thailand is an excellent example of an enjoyable, responsible attraction.
Travel like a local
Using public transport while on holidays is a great way to become a more responsible tourist. It helps to reduce carbon emissions and pollution and is usually much cheaper than taxis! It also allows you to see more of the destination since the routes aren't always direct and it will make you more aware of your surroundings since you need to work out how to get around.
Countries advocating Responsible Tourism
It's not just the tourists that should be mindful when visiting a new or popular destination. Many countries around the world are introducing measures to stop negative tourism and promote more responsible tourism which allows both locals and travellers to enjoy and benefit from tourism in the best way possible. It's so important to respect these new strategies in order to truly appreciate the people, culture and beauty of the destination you are visiting.
Here are some country-specific steps you can take to help to help these destinations reach their responsible tourism goals.
Iceland
Iceland is a huge advocate for responsible tourism and urge people to take some steps to respect this beautiful country.
These steps include visiting Iceland outside peak season and visiting regions which are less popular but equally as beautiful. Organised tours are available to the wonderful, untouched corners of this mysterious country which will benefit the economy and help to reduce overcrowding. You can even take 'The Icelandic Pledge', which focuses on responsible tourism.
Spain
Spain is a hugely popular country for tourism and has excellent programmes in place to promote more responsible tourism. Here's how you can help.
Remember that tap water is safe to drink in almost all of Spain so make sure to refill your water bottles which will reduce plastic waste and keep the country clean. Spain is also brimming with wonderful local food markets so in order to create employment and help the local community, opt for eating outside concentrated resorts and try the real local Spanish cuisine.
Thailand
Thailand is an amazing country with a wonderfully rich culture. If you're lucky enough to visit, take these simple steps to help advocate responsible tourism in the area.
Research any attractions involving animals you may be visiting to ensure they meet animal welfare standards. Boycott any of these attractions with any signs of cruelty or exploitation of endangered animals.
Choose beaches that are not over-developed. When visiting beaches, take a trip to less populated and developed shores. Although you may have to travel a small bit further to find them, it will be so worth it for the beautiful authentically Thai experience.
What do you do to make sure you're a responsible tourist?
---