Your Guide to Fuerteventura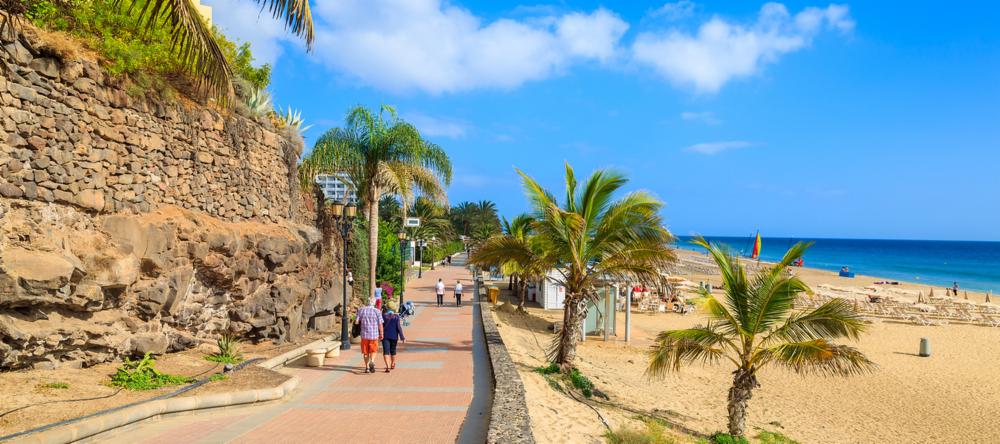 An island known for its year-round sun, this 4th most attractive Canary Island is a great pick for families, water sports lovers and those just looking for a relaxing holiday. Fuerteventura is more chilled compared to Tenerife and Lanzarote, however, you will still find a variety of clubs, pubs, bars and restaurants around to enjoy!
With plenty of international restaurants, you will definitely find places to satisfy those tasty taste buds or if you're not feeling the local cuisine there are a number of restaurants which serve English food which will feel a lot more close to home.
Resorts in Fuerteventura
Caleta de Fuste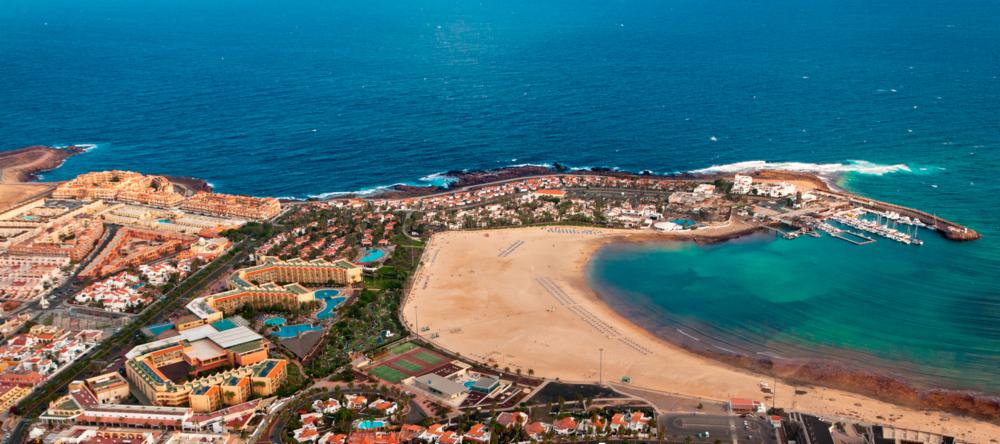 Caleta de Fuste is located just a 10-minute drive from Fuerteventura's airport El Matorral. This is a family favourite with plenty of restaurants, pubs and bars where you can find live music and entertainment to keep the kids and yourself entertained. From shopping centres to cafes and the beautiful beach in the vicinity, it is a perfect spot for a relaxing holiday.
Corralejo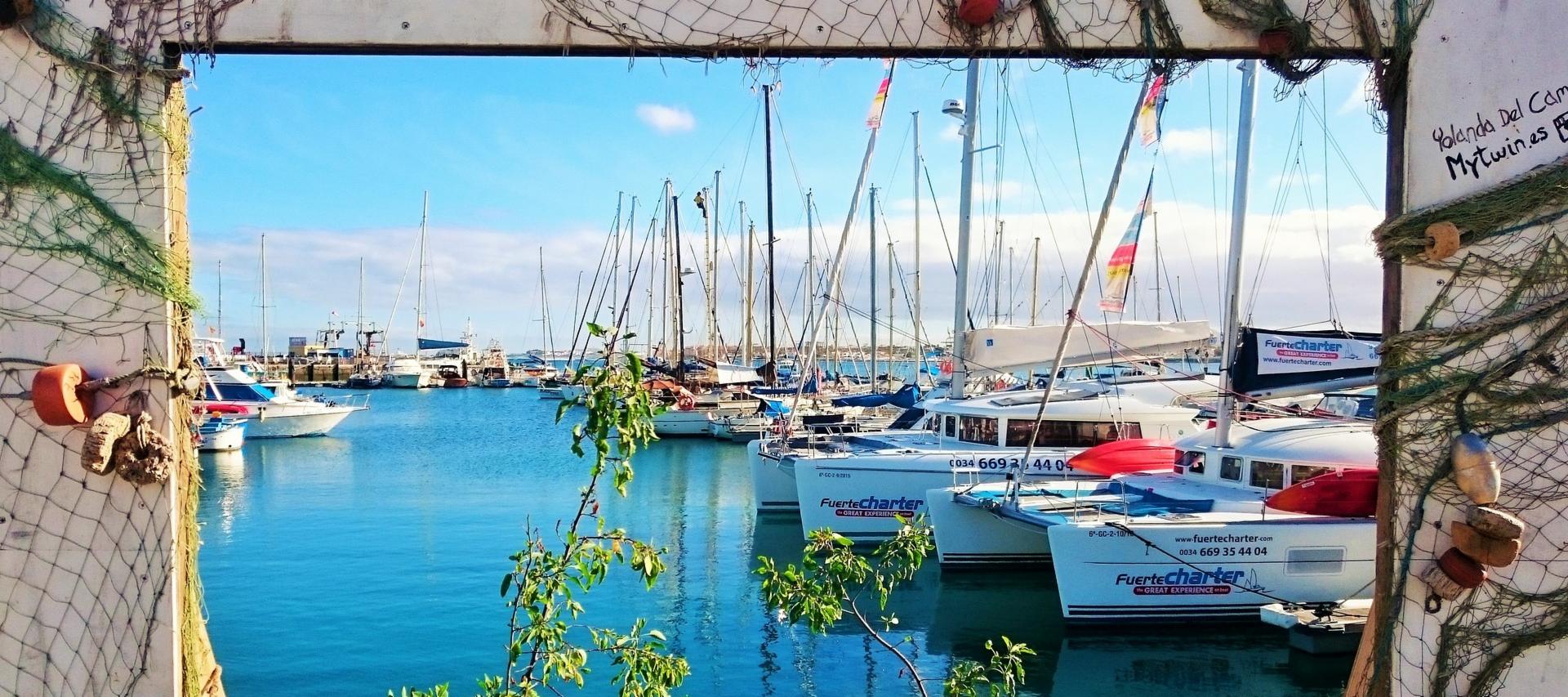 Corralejo is the largest holiday resort in Fuerteventura and it's where most holidaymakers flock to when choosing to visit this island. Here you can find numerous restaurants, Irish pubs, cafes and bars. Also, the beach is known to be one of the best beaches on the island!
Isla Lobos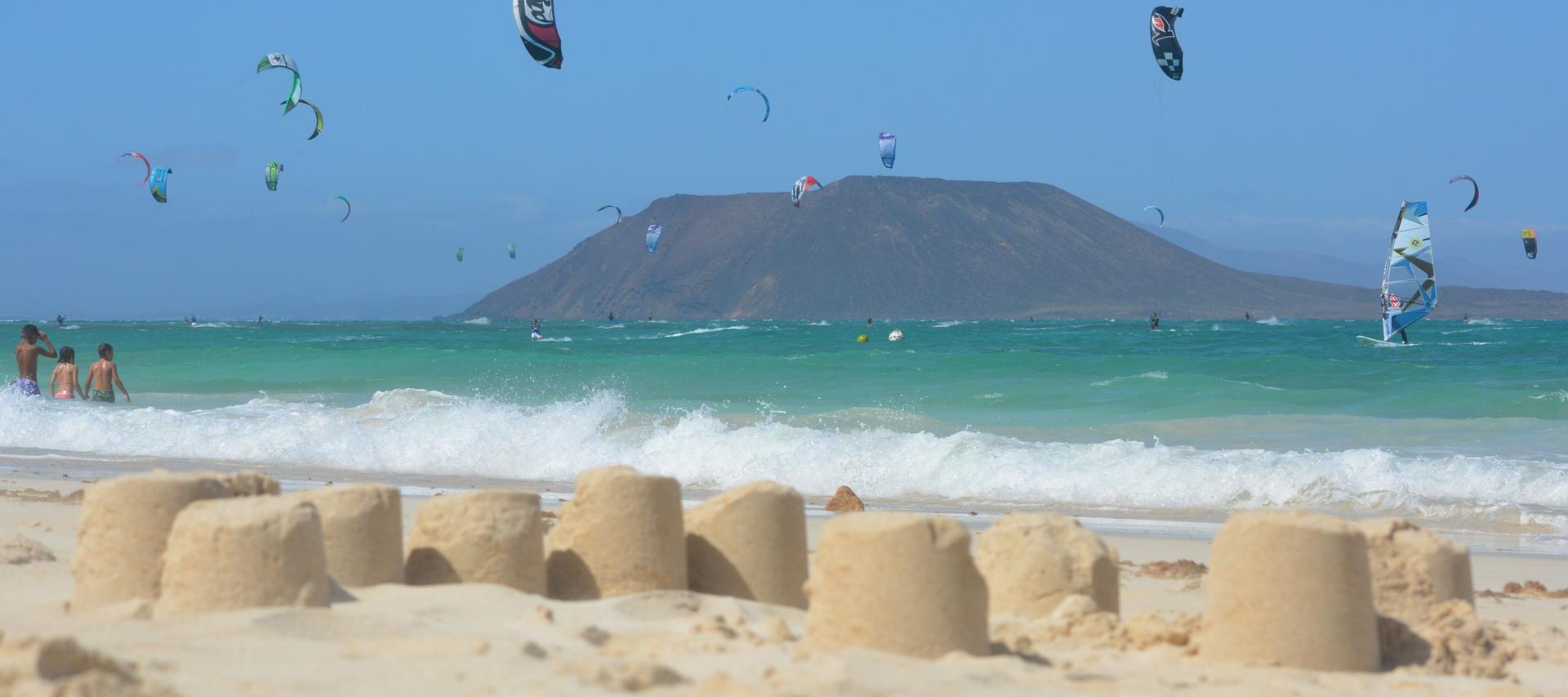 Facing Corralejo there is another magnificent beach Isla Lobos which is on Lobos Island. Regular boat trips leave Corralejo beach where it only takes a 10-minute ferry to get to this island. This nature reserve is a small island and can be easily explored in one day! Those interested in snorkelling also get the opportunity to swim with the thousands of fish which surround this island.
Costa Calma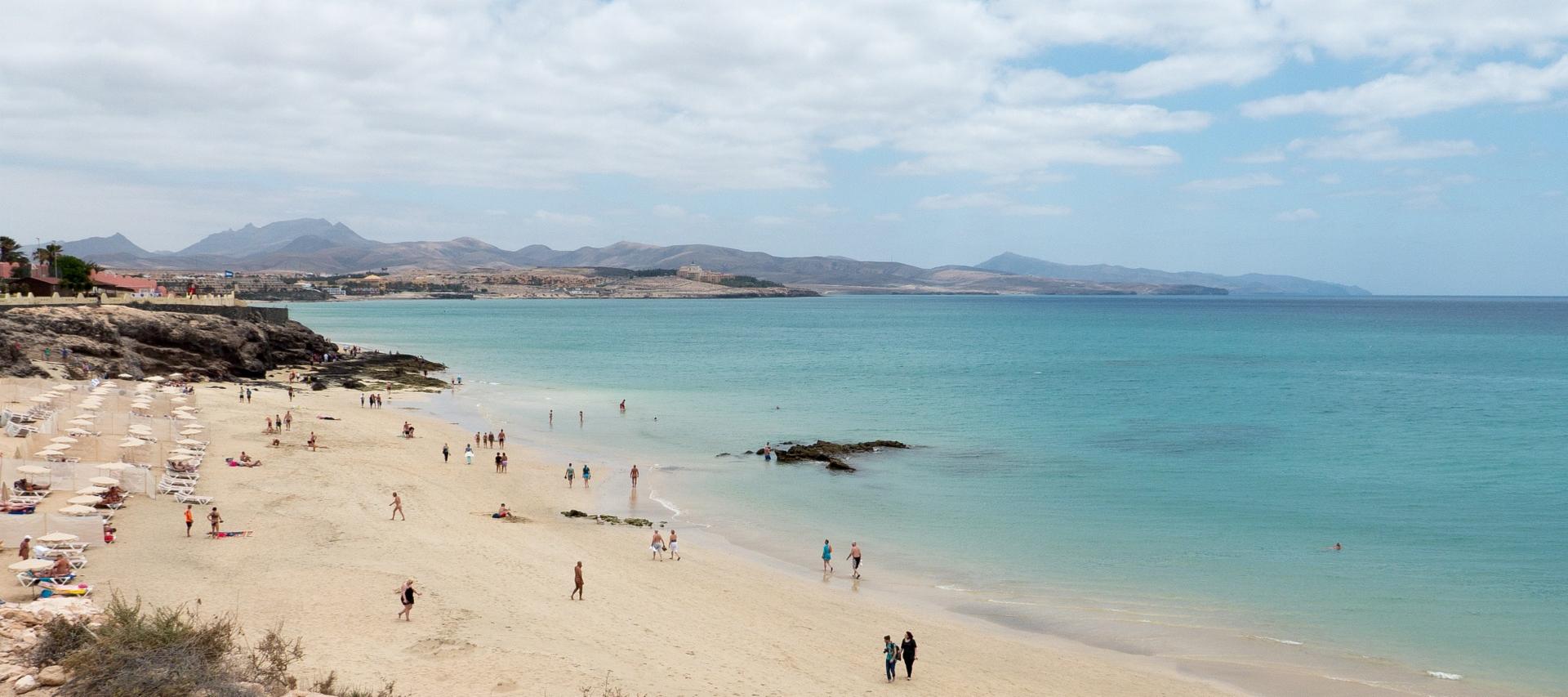 If you're heading down south to Costa Calma, check out the water sports activities on Sotavento Beach. Due to the island's constant winds, it's the best place to enjoy water sports activities such as surfing, windsurfing and water skiing. Sotavento beach holds the P.W.A world windsurfing speed & slalom event during July so if you're over visiting around this time and looking for a fun day out go check this out!
Daytime activities in Fuerteventura
From theme parks to aqua parks and botanic gardens there are plenty of activities to help you create those special holiday moments. Check out some of our favourite below…
Oasis Park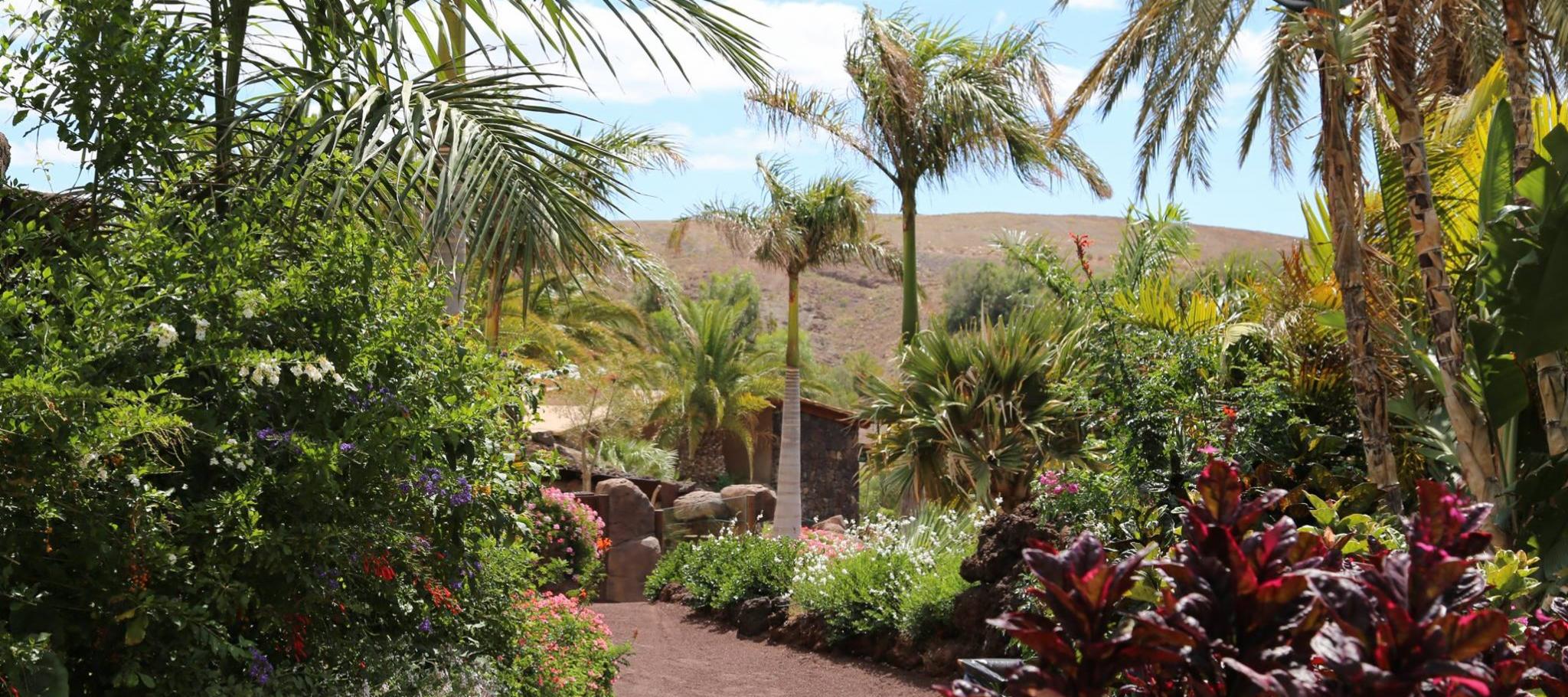 The biggest theme park in the Canaries and is located In La Lajita. It has more than 3,000 animals and over 250 species. You can swim with sea lions, feed lemurs or go on an adventure on a camel. It also has the largest cactus botanical garden in Europe.
Free buses to it go from major hotels around Fuerteventura brings visitors to this park in the morning and returns back around 16:30 or 17:30 in the evening.
Price: Adult € 35 (12Yrs+) Child €20.50
Acua Water Park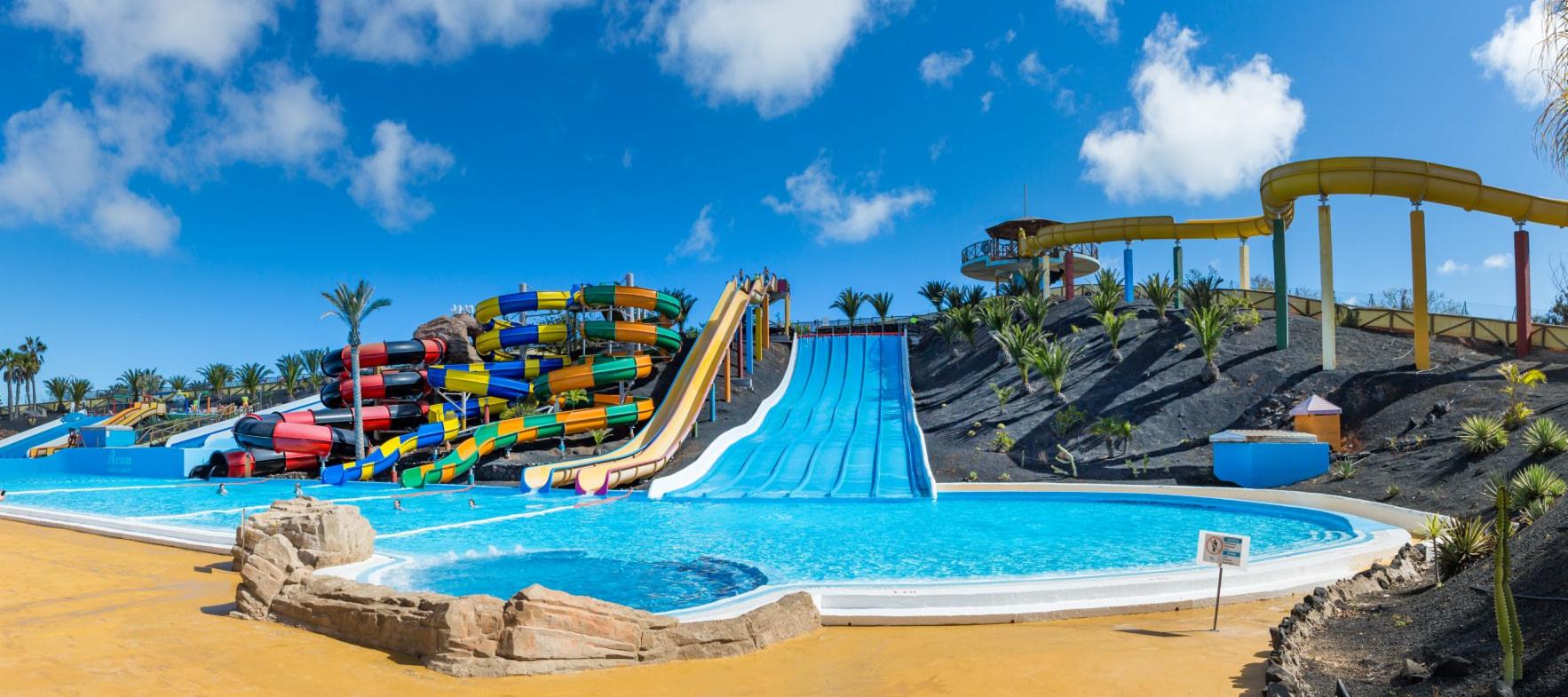 This Park is located in the largest resort in Fuerteventura, Corralejo. With over 25,000m2 of water fun, you'll be kept entertained all day. It has everything from a slow river, rapids and a big jacuzzi to curved slides, kamikaze slides and dark caves.
Price: Adult Entrance fees cost around €25 for an adult and €19 for a child. You can also add a food menu on to your entrance ticket for an extra €7pp! Find out more here
Fun in sand dunes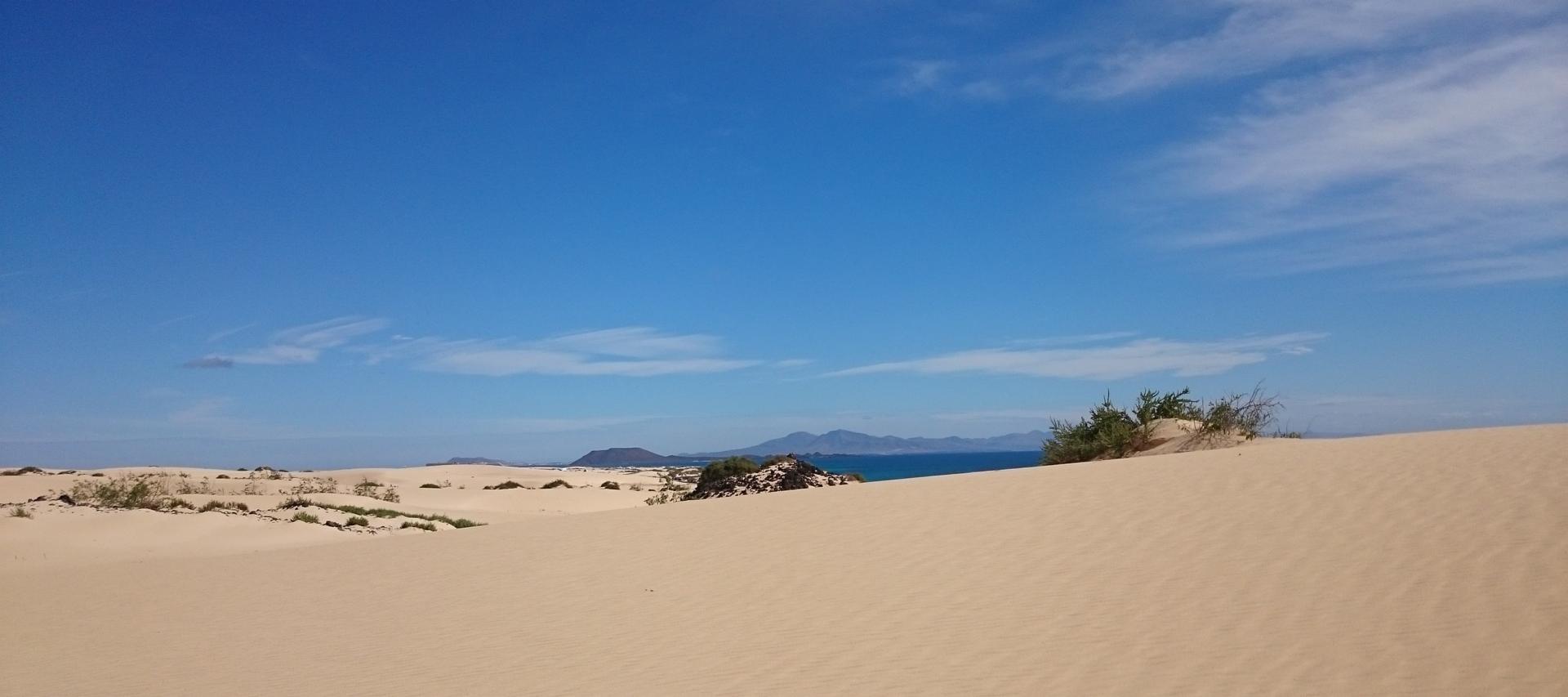 Made up from sand travelled by winds blowing from the Sahara desert these sand dunes are located on the left of Corralejo beach and are impossible to miss. Known to be one of the largest sand dunes of the Canary Islands there a must see when staying on this beautiful island.
Fuerteventura International Kite Festival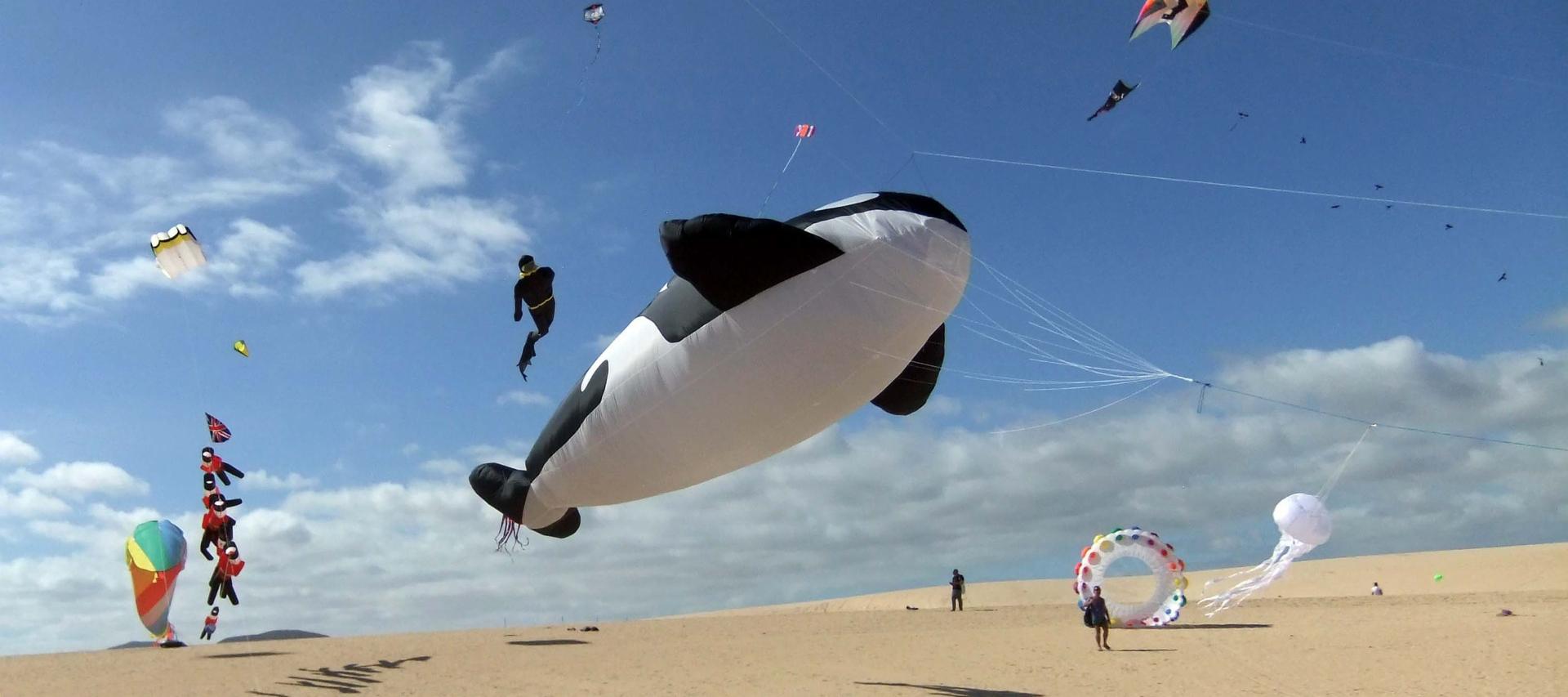 Spend your day looking at kites flying over sand dunes on the dunes inside Corralejo National Park. This festival is held from the 8th-11th of November and has been running for the last 30 years. A great day out with an amazing firework display at the end of the festival, what's not to enjoy?
If you want the postcard Canary Island holiday, but don't want the hustle and bustle of Lanzarote or Tenerife, Fuerteventura is a great choice with plenty happening to keep you busy.
---