Ever consider a river cruise for a holiday? Mairead, who develops our Cruise, USA & Worldwide Holidays, recently went on a trade trip on one of Uniworld's latest offerings, U by Uniworld. With 6 river cruises to choose from, U by Uniworld has reimagined the river cruise for a younger market.
Mairead sampled the Rolling on the Rhine' cruise getting to experience 5 nights of this 7-night sailing. Stops included: Frankfurt, Rudesheim, Koblenz, Cologne, Haarlem & Amsterdam
So, what's a U by Uniworld river cruise like?
The Ship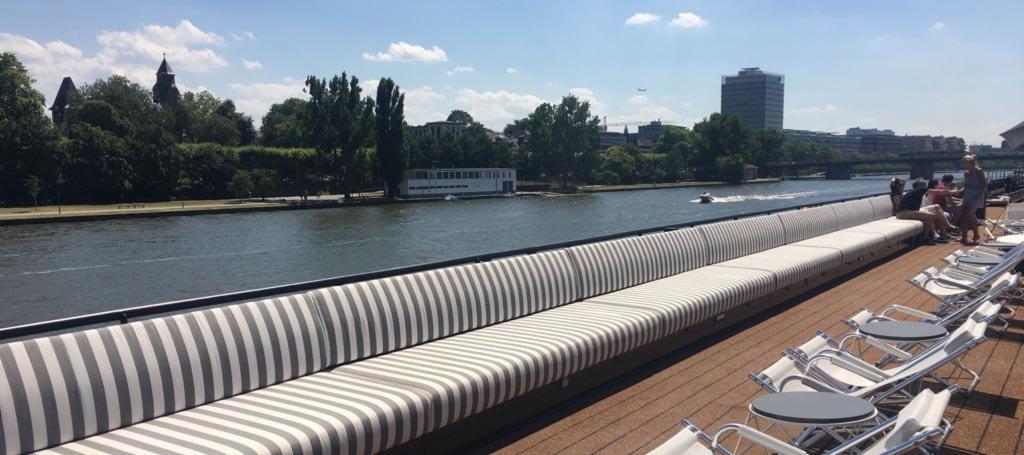 Unlike most cruises where you're aboard with thousands of others, a river cruise is more intimate. As they're smaller ships, there are substantially fewer passengers, in this case, there's only space for 120 passengers.
Thanks to their size, you stop right in the centre of the cities. You don't have to worry about transfers or how long it will take you and all the other guests to disembark. Just step off the ship and you're ready to sightsee!
Facilities
The ship, although small, cleverly uses its space. On board both U by Uniworld ships, there is:
A rooftop lounge with ample seating
An ice bar
24-hour coffee bar
U Lounge for snacks, drinks and meeting up with the group
A spa
A laundry room
A gym
A restaurant called Dine
The Cabins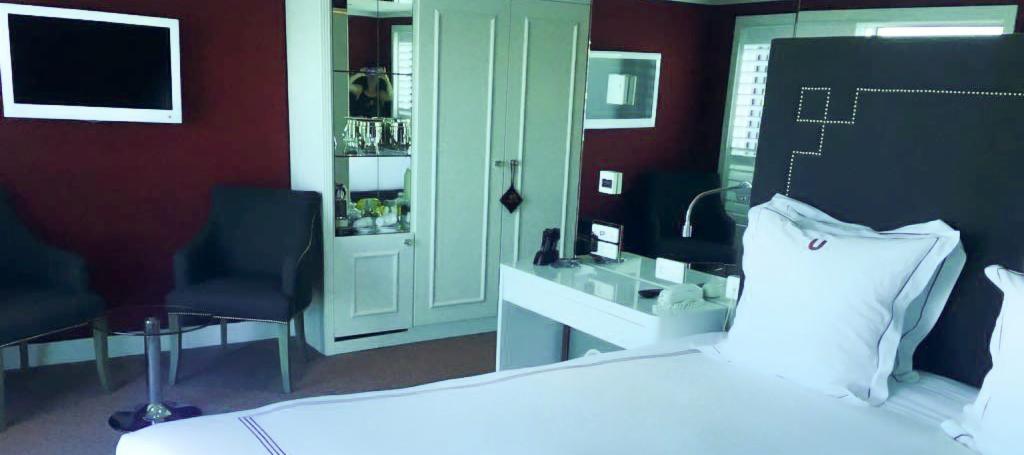 The cabins are slightly smaller than on a larger ship but are still super comfortable for the few hours you'll be resting your head and getting changed.
There are 4 types of cabins available: Suite, Balcony, Studio and Studio Triple.
Suite & Balcony Cabins include: A French balcony, waterfront views, flatscreen tv, built-in Bluetooth speakers, storage space, a safe & bathroom
Studio Cabins include: Waterfront views, flatscreen tv, built-in Bluetooth speakers, storage space, a safe & bathroom
Studio Triple Cabins include: 3 twin beds (one lofted and one bunk bed), waterfront views, flatscreen tv, built-in Bluetooth speakers, storage space, a safe & bathroom
The Food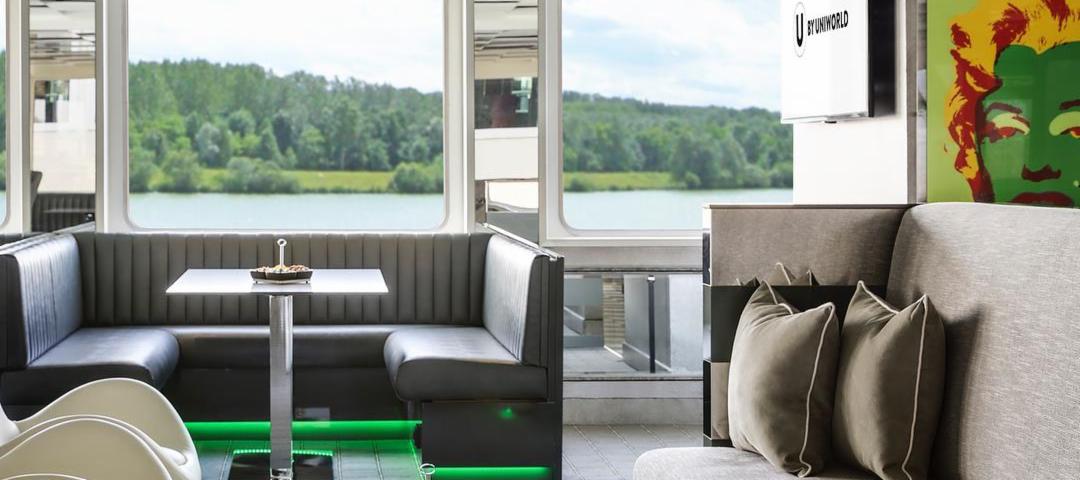 The food aboard U by Uniworld is inspired by the cities it visits. The options change daily so you won't get bored. There's something to suit every diet and taste whether its more traditional food, a gluten-free, vegan or vegetarian diet or you simply want to try and stay relatively healthy on your holiday. Two meals a day are included on your cruise.
There are two dining areas on the ship:
Dine: This is the main restaurant where you go for your included brunch and dinner.
U Lounge: Whether you want some tapas with a glass of wine or some post-nightclub snacks, this is always-open lounge is the place to go.
The Excursions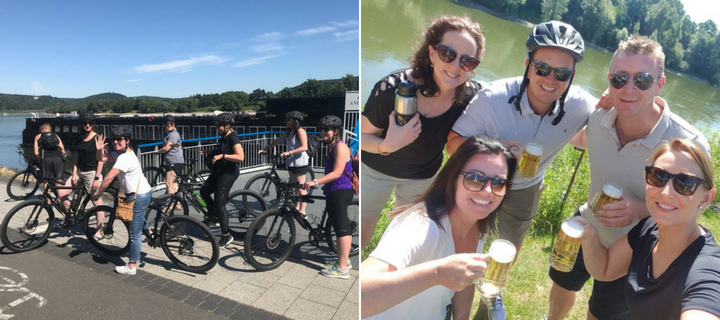 The amount varies per cruise, but a minimum of 7 excursions are included in the price. In Mairead's cruise, there were 11 included excursions and 12 optional ones.
Some examples of the excursions included are:
City walking tours with a local guide
Bike ride along the Seine
A tasting tour of a market with the Chef
Brewery tour
Planned nights out
There are 2 dedicated hosts onboard who ensure you make the most of your trip by answering any queries, guide you on some of the excursions or give you insider information and recommendations if you want to do your own thing.
And as if the excursions weren't enough, there's also a welcome party, local celebrity DJ party and a silent disco, it's a tough job!
Mairead's verdict?
"Cycling, walking, relaxing or having a few drinks, just add friends and you've got the perfect multi-city break in a boutique hotel that moves with you from city to city."
We currently have 3 U by Uniworld cruises on offer: the Seine Experience, Rolling on the Rhine and Germany's Finest. 
Click&Go Travel Podcast on Cruise