Cruises are a great way to see multiple cities but only having to unpack your suitcase once. But what kind of cities will we visit, I hear you ask. Most people instantly think of the Caribbean or Mediterranean but we want to introduce you to an alternative and equally spectacular itinerary: The Baltics.
Our Head of Sales, the lovely Orla, is just back from her own holiday cruising the Baltics with MSC so we sat down to find out everything you need to know about a Baltics cruise and why it needs to be added to your travel list.
Landing in Copenhagen airport, it was a short (but pricey) taxi trip to the cruise terminal. Thanks to 80% of the passengers boarding the previous day in Kiel, the check-in process in Copenhagen was quick and seamless – Orla herself was shocked at how speedy it was in comparison to other ports.
What is there to do on days at sea on Preziosa?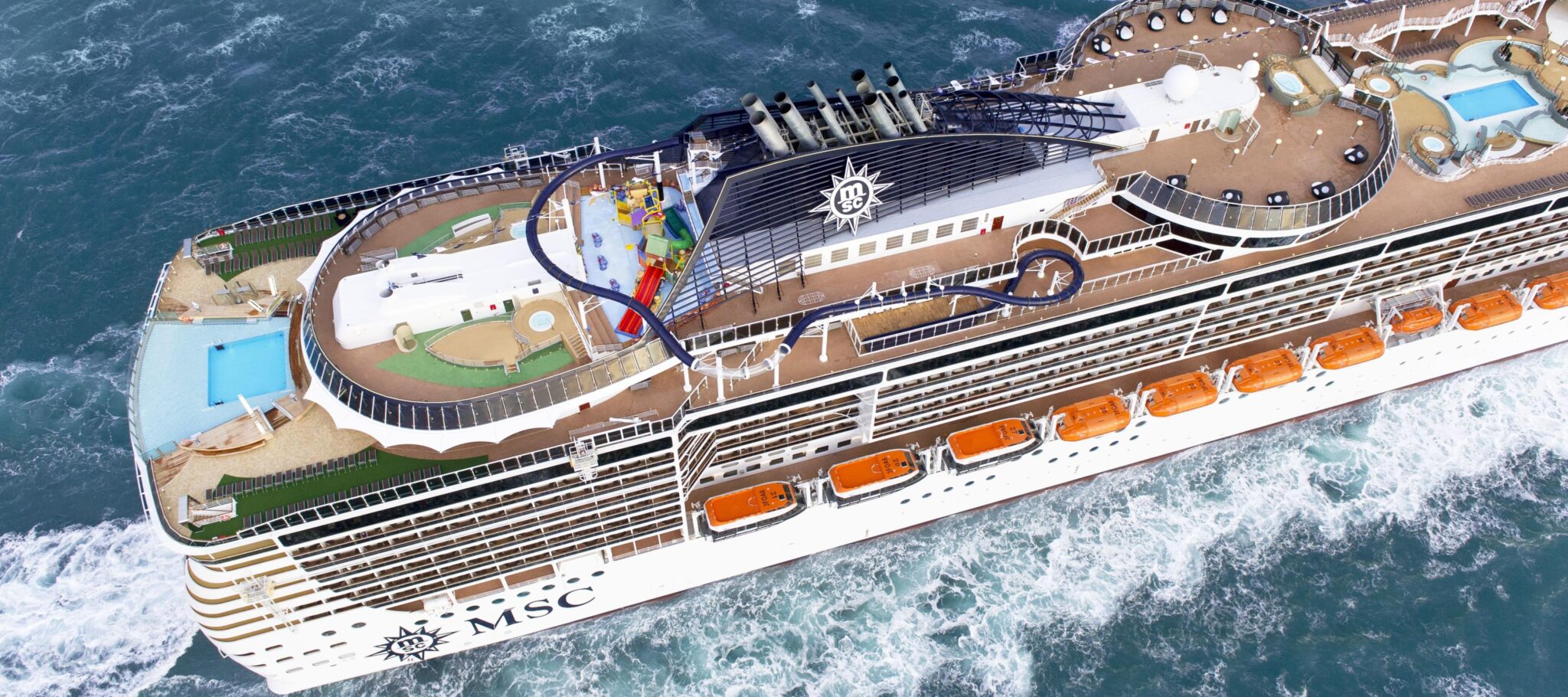 When she wasn't exploring the numerous cities on the itinerary, Orla was poolside. During her 2 days at sea, she was relaxing by the kid's waterpark, Doremi's Castle. It was less crowded than the main pool so you could easily get a sun lounger after breakfast. At the last port, Kiel, she was back on the ship before most others so she got a spot by the main pool, and, more importantly, by a hot tub.
If the pool isn't for you, there's a brilliant gym and spa facility onboard. Each night, you'll find your 'Daily Programme', this includes information on expected weather, what's happening on the ship the next day and details about whichever port you'll be stopping in next. It's essential reading before bed, and, if you plan on using their shuttle buses the following day, that's where your tickets for the bus will be. You'll also find out if there are any offers on treatments in the spa or promotions in the ship's shops.
What's the dress code like?
During the day it's casual and most evenings it would be quite casual too. On Orla's cruise, there were 2 formal nights and 2 themed nights. On the formal nights, you would have to be dressed appropriately to eat in the restaurants. There was also a 70s themed night and a white themed night – both of which will be written on your tickets so you can plan in advance!
What did you do at the various port stops?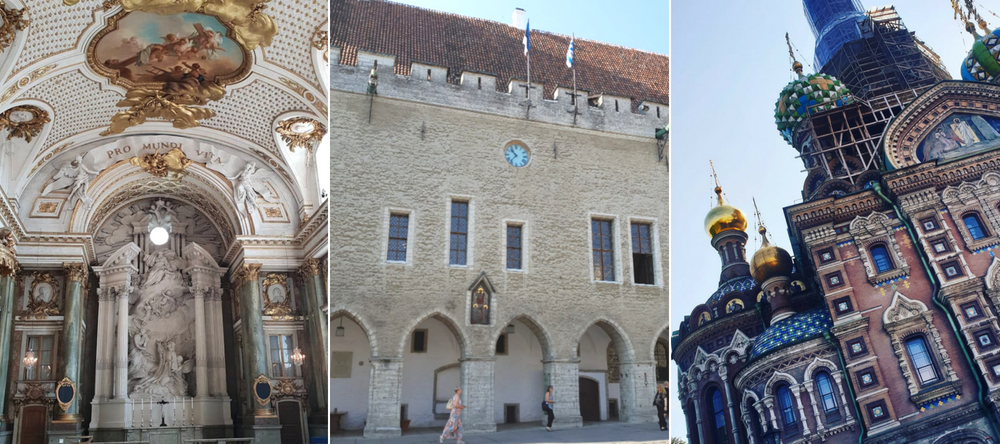 At the port stops, you can either do your own sightseeing or do an MSC Tour. Apart from St. Petersburg, Orla did her own sightseeing but more on that later.
Stockholm is a gorgeous blend of old and new. It's filled with fantastic shops and plenty of cafes for fika (a Swedish word for coffee, cake & catching up with friends). You can visit the spectacular Swedish Royal Palace – one of the largest in Europe with over 600 rooms! Or, you can visit ABBA The Museum to experience all things ABBA from virtually trying on their stage costumes to listening to Björn, Benny, Frida and Agnetha tell their stories about their time in this famous band.
Tallinn has an old world feel to it, according to Orla. If you're looking for fur, leather or sheepskin wares, Tallinn is the place to shop. The main square, Raekoja Plats, is lined with coffee shops to relax and people watch. The Royal Palace is a bit out of the way for a cruise stop, so instead, explore the streets around Raekoja Plats, visit the Alexander Nevsky Cathedral or explore Europe's oldest pharmacy, Raeapteek.
St. Petersburg, the City of 101 Islands, is a stop where booking an organised tour in advance is essential. Cruise passengers are the only tourists who can visit St. Petersburg without an official Russian visa, but you must be on a tour organised by the cruise company or with a tour guide on a local, independent tour. Unfortunately, you won't be able to roam the city by yourself or make your own way back to the ship after your tour. Orla booked the 4hr Panoramic City Tour with MSC, where you saw all the landmarks and learned about the history of St. Petersburg. On the tour, you get 3 photo stops at specific landmarks and a souvenir stop.
Kiel is very much a maritime town. Orla got off the ship early in the morning for a walk around Kiel and got back on the ship by noon – this meant she had the whole ship to herself! If you want to explore the town, you can visit its Maritime Museum, it's Old Botanical Gardens or just have a nice stroll around the old town of Northern Germany's capital town.
Why should you go on a Baltics cruise?
Our top 3 reasons for you to go on a Baltics cruise are:
It's a great way to see multiple cities over a few days
Cruising is a relaxing way to travel where you can really unplug from everyday life
The cities on a Baltics cruise are ones you wouldn't necessarily visit for a standard city break
Convinced? We have an amazing Baltics cruise with MSC sailing throughout June to September in 2019. On this cruise, you'll fly in and out of Copenhagen and visit Helsinki, St. Petersburg, Tallinn and Kiel. You'll also be sailing on the new, and according to the team, spectacular, Meraviglia ship. The cruise includes:
Return flights from Dublin
Transfers to and from Copenhagen airport
7 nights cruise on MSC Meraviglia
Carry on bag
All meals, snacks & entertainment
Inside cabins are from €899pps or a balcony cabin from €1,249pps. You can add an all-inclusive drinks package & gratuities for €199pp (that breaks down to only €28 a day!) if you book before the 31st of August. Call our expert cruise team on 01 699 5191 to find out more and book!
Click&Go Travel Podcast on Cruise