8 Must-Try Foods in Krakow
This blog post is brought to you by Click&Go's collective love for pierogies and pretzels. Of course, those staples have to be acknowledged, but we also know that Krakow's food scene has so much more to offer. Rich in meat and hearty vegetables, Polish cuisine is incredibly comforting and definitely worth experiencing in person. Here are 8 of the must-try foods that you should indulge in when you head to Krakow with Click&Go.
Pierogies
Pierogies are a staple of Polish cuisine. These tasty stuffed dumplings have been served since at least the 13th century, cementing them as perhaps the country's most famous dish. The dough dumplings can be filled with many different things – from savoury fillings like potato, cheese, spinach, ground meat, or sauerkraut to sweet fillings like cherries or other berries. Mashed potato and cheese are the most common fillings. They are typically served steaming hot and topped with onions and other sides.
Obwarzanek
Essentially a ring-shaped pretzel and a close cousin of the bagel, this tasty dough gets boiled and then sprinkled with various toppings like salt, poppy seeds, or sesame seeds. Its golden crust is crunchy and reveals soft savoury bread when you bite into it. It's most often sold from street carts around the city of Krakow, so you won't be far from them whenever you are walking around the city!
Polish Beer
With all the tasty food you will be consuming, you have to have something to wash it all down with! Polish beer has been brewed for well over 10 centuries, and as one of Europe's top-three beer producers, Poland is a destination you must visit if you appreciate a pint…or more. Beer is called "piwo" (pronounced pee-vo) in Polish, and in combination with a great meal, you're in for a treat. Two of the most popular Polish beers are Zywiec (pronounced zhiv-ee-ets) and Tyskie (pronounced tis-kee).
Vodka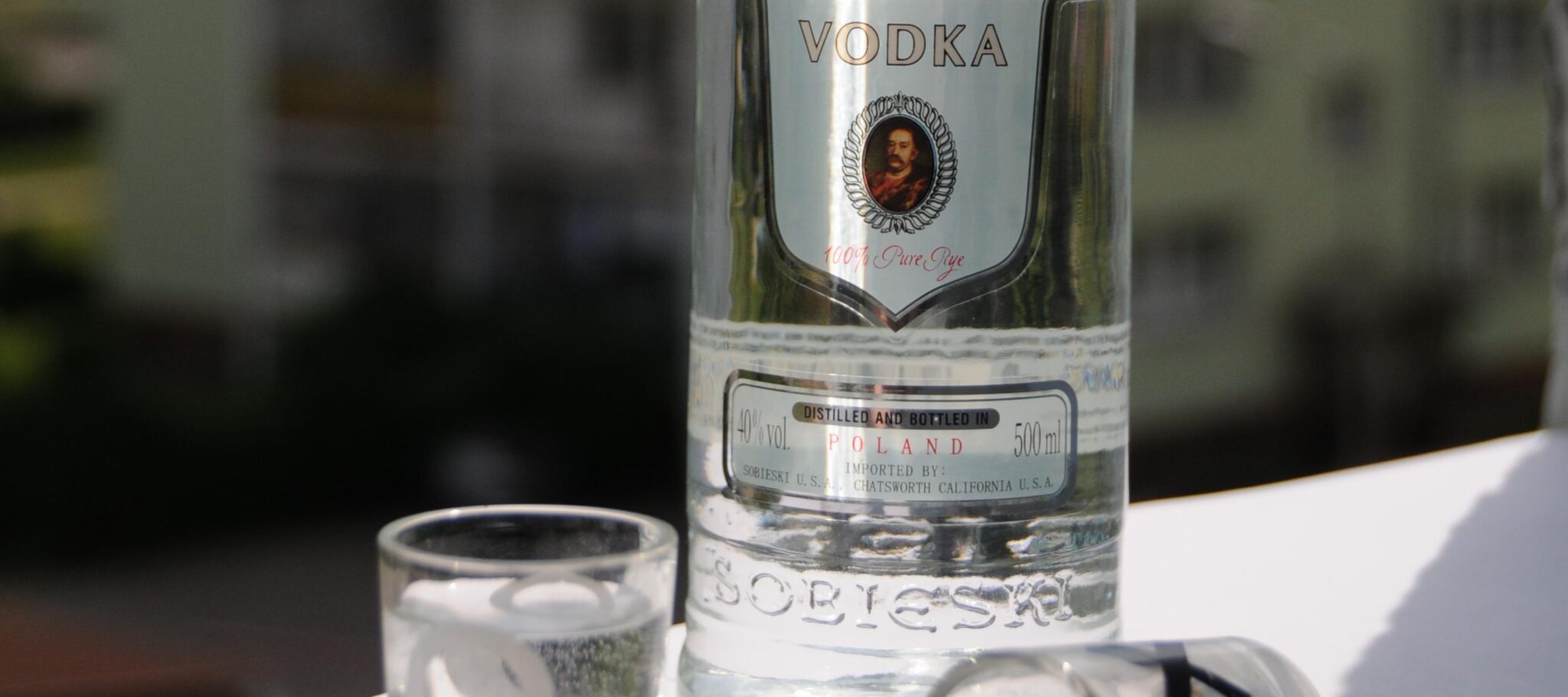 The Poles sure do know their vodka and similar to their beer, it's been a staple for centuries. Normally served in a larger than average shot glass and nice and cold, it's a drink meant to be enjoyed and never mixed. Flavoured vodka is very popular and you are almost 100% guaranteed to find a wide array of vodkas in any bar you may find yourself in. So raise your glass, say "na zdrowie" (pronounced naz-drove-ee-ah), and toast to good health.

Kielbasa
Kielbasa literally means "sausage" in Polish and that is exactly what you will be getting. Enjoy the juicy flavours as you eat one of the most traditional Polish foods. It's so traditional in fact, that it is typically served at Polish weddings. It will potentially be served with bread, some sides, and various sauces, but the Kielbasa is amazing all on its own as well.
Ziemniaczane
Ziemniaczane are Polish potato pancakes. Their presence in the Polish gastronomical culture is not surprising because of the large Jewish population in Poland. Whether served plain or with a flurry of sauces and sides, they are simply delicious. You won't be able to just eat one!
Paczki
This savory dessert is similar to a doughnut, but simply less sugary, less oily, and a bit more dense yet still fluffy. This is due to the small amount of grain alcohol added to the dough before frying which prevents too much oil from being absorbed by the dough. There are many different fillings, but commonly they are filled with jam and have powdered sugar on top.
Bigos
Colloquially known as Polish Hunter's stew, Bigos is a very versatile meal. It combines various meats and both pickled and fresh cabbage. It is served warm and is therefore a quintessential Polish comfort food. The nickname of "Hunter's stew" comes from its reputation as an easy enough meal to bring on long treks and is still good even after a couple of days and with reheating.
Do these have your mouth watering? Do you need to head to Krakow as soon as possible? If so, start planning your Krakow City Break with Click&Go today! 
---