Your Guide to Croatia's Istrian Riviera
The Istrian Peninsula is a quaint heart-shaped peninsula in northwest Croatia that juts out into the Adriatic Sea. It is a land of undiluted quality wrapped up in Roman heritage and is home to the Istrian Riviera. It's 250km of pristine rocky coastline and is one of the most attractive locations in all of Croatia.
The interior of the peninsula boasts amazingly fertile valleys full of wheat fields, olive groves, and vineyards. It has been coined "the new Tuscany" and we can understand why. With Roman ruins galore, delectable cuisine, and untempered beauty, the Istrian Riviera is the right move for your next getaway.
In Istria, the most well-known resort is Porec. It's on the west coast and is simply lovely. Despite its popularity, the Istrian Riviera still doesn't get much tourist footfall so it never feels commodified. Sitting just south of Porec is its lesser-known sibling, Rovinj, which offers coves and plenty of little secrets to uncover. This makes it ideal for snorkeling and swimming. Rabac is a resort town along the eastern coast known for its postcard-pretty harbour and idyllic beaches and Pula sits in the south with plenty of natural beauty to go around. Opatija and Lovran sit close together along the northeast coast and are both fashionable and inviting resorts.
What to Do
Enjoy the Diverse Cuisine
Istria has a chequered historical past as many nations attempted to conquer the region. The Italians, Hungarians, Austrians, Turks, and more have all left a little of their own personal flair on this area. This combines to create a flavourful arrangement of cuisine. The peninsula even boasts what many consider one of the best olive oils in the world and the wine assortment is simply unreal.
Visit the Euphrasian Basilica in Porec
This Basilica dates back to the 6th Century and is a very valuable historical Istrian monument of great cultural importance. Unsurprisingly, it ranks on the UNESCO World Heritage list and is a fine example of Byzantine artistic influence.
Visit an Offshore Island
There are over 1,000 islands off the shores of the peninsula, which makes the perfect excuse for a day trip on the Adriatic. You can take a quick boat ride to most of them and they offer plenty to explore, acting as a little break from the mainland.
The Arena on Pula
Pula was founded nearly 3,000 years ago and is home to one of the best-preserved amphitheatres in the world. On top of that, a simple stroll through the town brings you past the Temple of Augustus and Hercules' Gate, among other fantastic Roman architecture.
Explore Kamenjak National Park
At the very southern tip of the peninsula, not too far from Pula, is Kamenjak National Park. If you are looking for some seclusion and a good hike or bike ride, this is the perfect place. It has a jagged coastline with plenty of nooks and crannies to uncover and the beaches are simply pristine. The park even has a dinosaur path that you can follow that lead you to real preserved dinosaur footprints.
Where to Stay
4* Valamar Diamant in Porec
This accommodation is new to Click&Go and is located in Porec along the west coast of the peninsula. With a 4.5 rating on Tripadvisor and a Certificate of Excellence, this seafront location is worthy of its rating. The Valamar Diamant has a large wellness and fitness centre onsite and boasts both outdoor and indoor pools (with separate kids pools!). It's only a 10-minute walk into Porec town centre and Click&Go includes a private transfer when you book.
4* Park Lovran Hotel in Lovran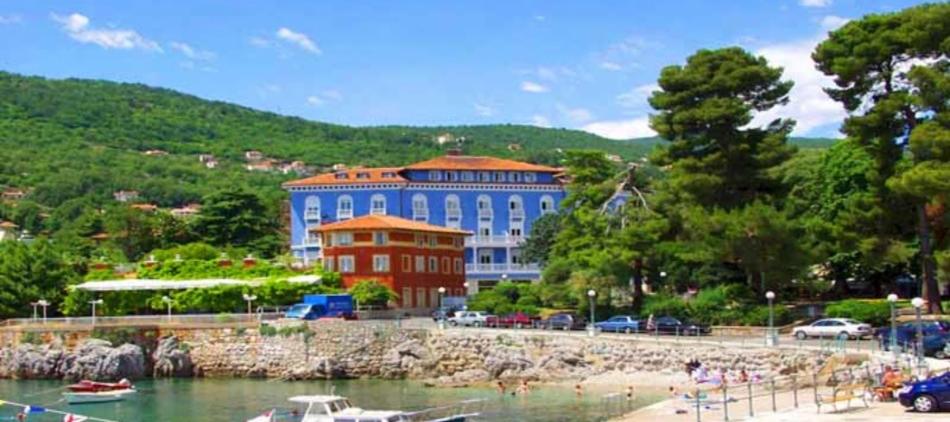 Park Lovran is a resort that sits along the northeast coast of Istrian. The hotel has a brightly coloured facade with ornate balcony detail. It sits below Mt. Ucka and edges the Lungomare promenade and offers a comfortable and laid back vibe. There's a heated indoor pool, a fitness and wellness centre, and a restaurant. Plus, you get the added bonus of friendly staff to compliment the stunning location.
3* Verudela Beach-Villa Resort in Pula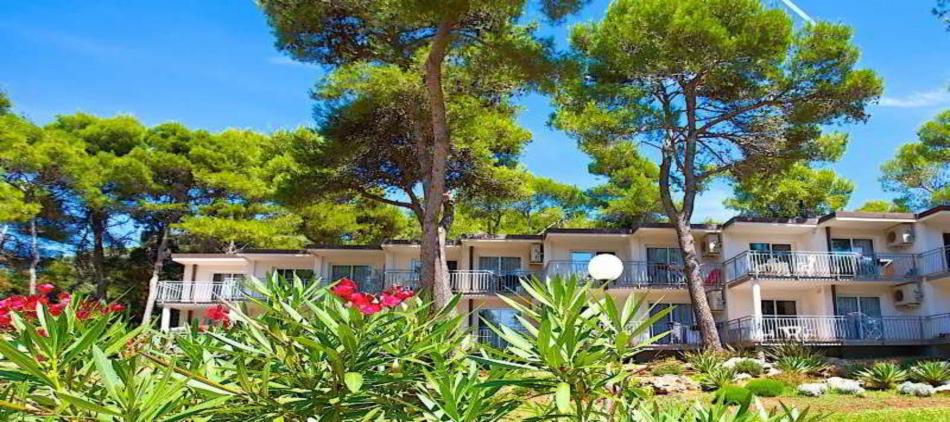 The Verdula is a staff-recommended pick and another resort that's new to Click&Go. The accommodation is in Pula, a resort along the southern coast of the peninsula. It has a 4-star rating on TripAdvisor and the seafront location has amazing views of the Adriatic Sea. There are several sports activities are on offer and it's only a 5-minute walk to the aquarium. Not only that, but a private transfer is included with your booking.
Do you think the Istrian Riviera is the best place for your next holiday? We think so!
---