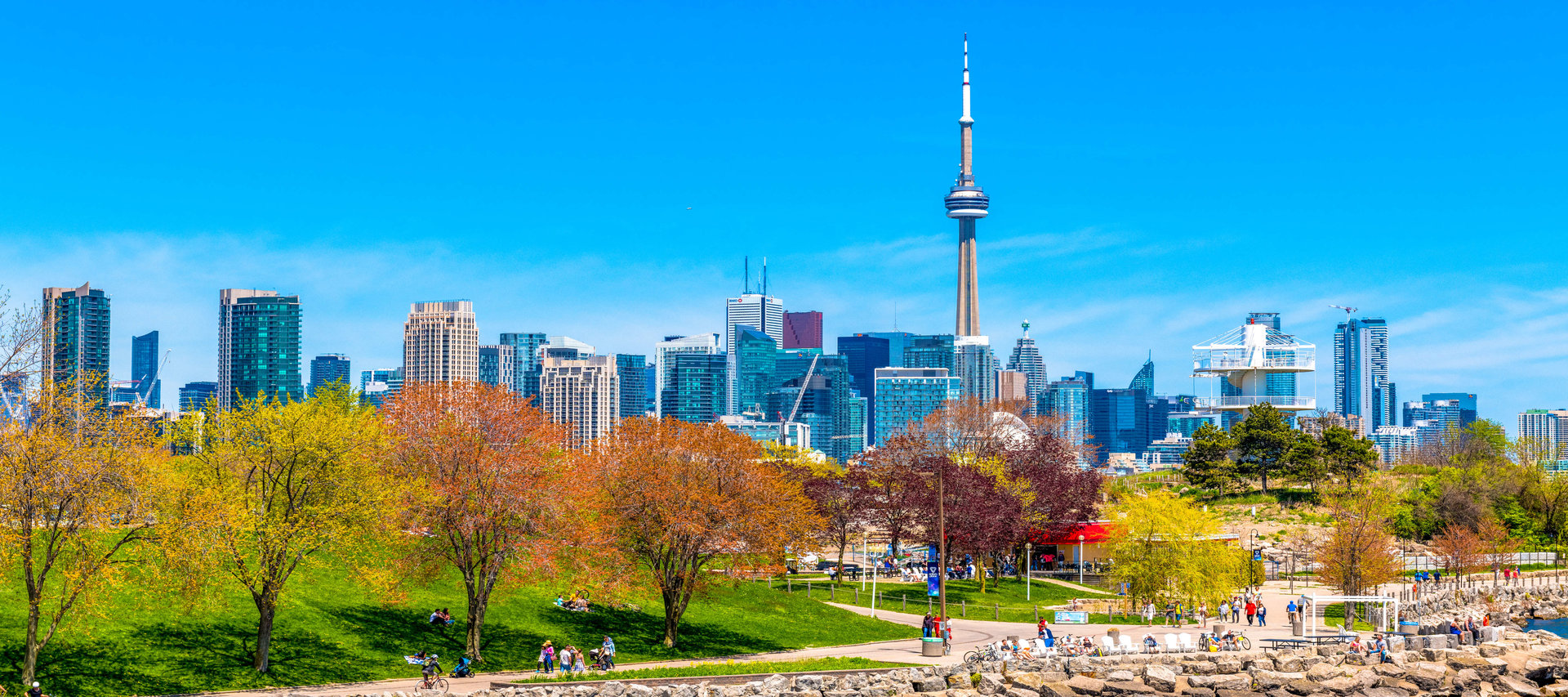 Top 10 Things to Do in Toronto
Toronto, Canada welcomes over 40 million visitors each year. The spirited, multicultural city located on Lake Ontario is known for its eclectic neighbourhoods, art scene, nightlife, and the world-famous Toronto Film Festival. Nicknamed T-Dot, this city is especially clean, safe, and inviting to tourists. Read on to learn about the ten best places to visit on your city break to Toronto!
1. Niagara Falls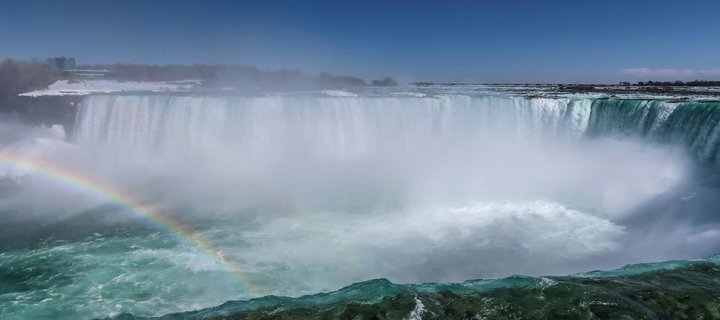 This world-famous natural phenomenon spans the border between the United States and Canada, consisting of three main waterfalls — the Canadian Falls, the Bridal Veil Falls, and the American Falls. The Canadian Falls, also known as the Horseshoe Falls, is the largest of the three at 57 meters tall and 790 meters wide. It takes about an hour and a half to reach Niagara Falls by car, bus, or train from Toronto.
Each night, the falls light up in brilliant colours, while during the day, rainbows appear in the mist. There are a variety of ways to enjoy the falls, including the Hornblower Niagara Cruise which takes you along the river and right up to the falls!
2. The CN Tower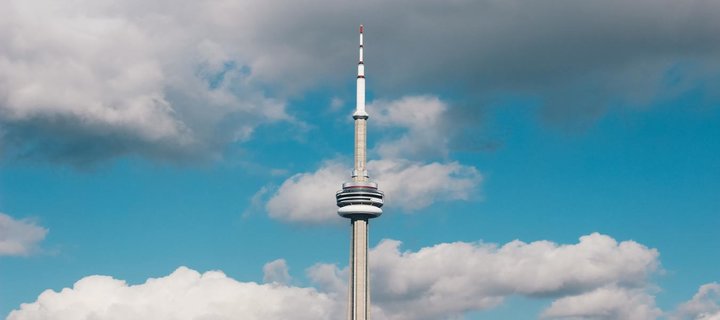 As the tallest free-standing structure in the Western Hemisphere, the CN Tower is Toronto's most iconic edifice and a defining symbol in its skyline. Therefore, it has been a popular tourist attraction since its completion in 1976. Undeniably, the CN Tower offers the best panoramic views of Toronto and up to 160km in the distance.
There are many impressive glass features in CN Tower such as transparent flooring, Window Walls, and a glass-panelled lift. You may feel as though you're flying over the city on the 58-second lift ride to the LookOut point 368 meters up. With an additional ticket, you can soar to the SkyPod, another observation platform at an incredible 447 meters high.
Real thrill-seekers, however, should try the EdgeWalk. At 116 storeys up, you can walk along a 5-feet-wide circular platform around the tower while attached to an overhead harness. Book in advance for this one of a kind adventure!
3. Smoke's Poutinerie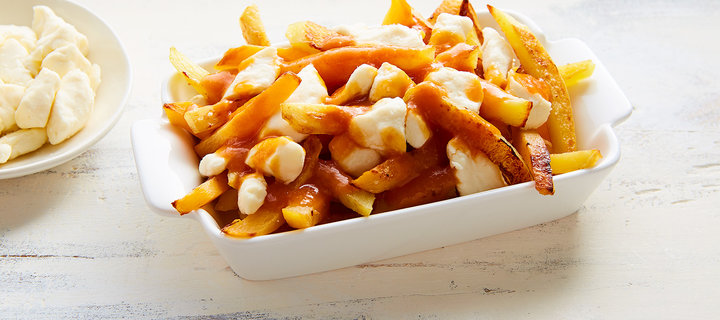 Poutine is one of Canada's scrumptious delicacies, usually containing chips, cheese curds, and brown gravy on a shareable platter. It originated in Canada's predominantly Fresh-speaking province, Quebec, but has since spread to other parts of the country and the world.
Smoke's Poutinerie is a Canadian franchise specialising in this classic dish. With locations throughout Toronto, you can conveniently stop in for a midday snack in between your planned activities. Stick with the traditional version or be daring and go for a Buffalo Chicken Poutine or even a Korean Poutine! Smoke's Poutinerie is also vegetarian-friendly with totally meat-free veggie gravy available.
4. Kensington Market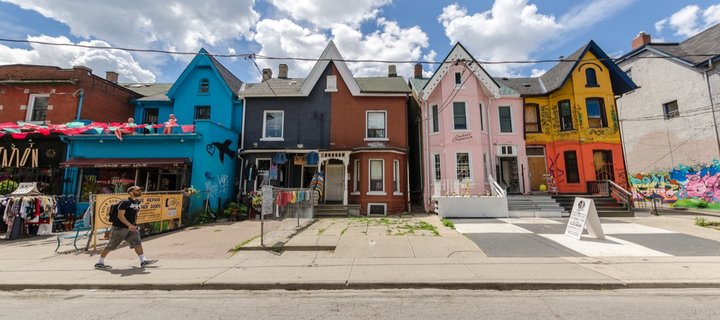 Kensington Market is widely considered to be one of Toronto's most diverse neighbourhoods. It is certainly among the most photographed and frequented by tourists, and its quirky charm is not to be missed.
From vintage shopping to a three hour Beyond Kensington Market Food Tour, there's so much to do here that you could dedicate an entire day of your trip to this eccentric corner of the city. In addition to shopping and eating, Kensington Market is known for its art. Stroll the streets and spot some vibrant murals or hit up the Kensington Market Art Fair to support local artisans!
5. Toronto Islands
A favourite spot for visitors and locals alike, the Toronto Islands are a group of 15 islands easily accessible from the city via ferry. The Toronto Island Ferry runs from The Jack Layton Ferry Terminal to the three main islands as frequently as every 15 minutes during peak season.
Although there are 15 separate islands, they're all connected by bridges that are easy to traverse on foot or by bike. Altogether, these islands are about 5km long. While on the islands, rent a bike for a scenic ride or have a picnic with brilliant views of the Toronto skyline. There are also excellent swimming beaches on the islands, as well as several cafes and restaurants.
6. The Distillery Historic District
Blending Victorian Industrial architecture with modern design elements, Toronto's Distillery District offers a truly unique drinking, dining, and shopping experience. These 47 buildings were once part of the Gooderham & Worts Distillery, which was the largest whisky distillery in the world in the 19th century.
The neighbourhood is pedestrian-only, with narrow cobblestone streets and over 40 historic buildings. Each December, it's home of the festive Toronto Christmas Market. If you don't find yourself in Toronto during the Christmas season, you can catch the weekly Sunday market, which is open rain or shine from the end of May through October.
7. Casa Loma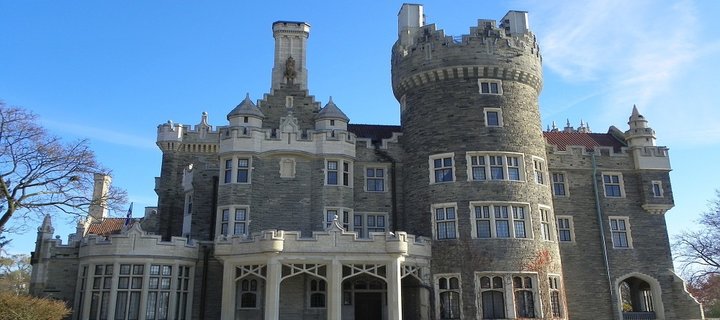 Built in 1914, Casa Loma is a Gothic Revival style castle and the former estate of financier Sir Henry Pellatt. It now belongs to the City of Toronto and is open to the public as a historic house museum and landmark. It is a popular filming location for a variety of movies and TV shows, and it hosts around 250 private functions, such as weddings, each year.
Aside from just a walking tour of the interior and gardens, you can attend events like Comedy in the Castle or Symphony in the Gardens on warm Summer evenings on the mansion's grounds. An iconic part of Toronto's cityscape, Casa Loma is a site to include on your trip itinerary.
8. The Theatre District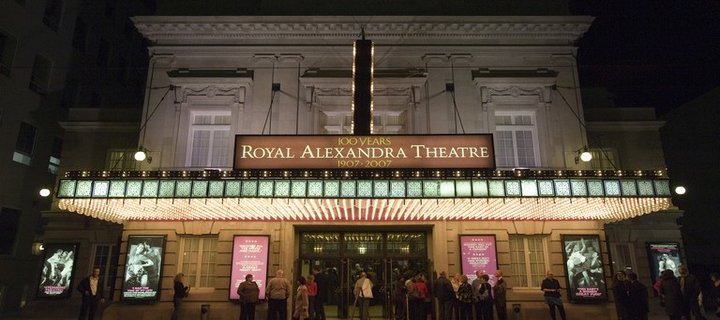 Toronto's Theatre District is the third-largest English-speaking theatre district in the world! Internationally-renowned West End and Broadway productions regularly show here. In addition, Toronto hosts several lively theatre festivals each year, including the Toronto Fringe Festival, the Shaw Festival, and Summerworks.
Be sure to track the theatre district's website to find out which shows will be running during your trip. Even if you don't catch a performance, strolling through the area is a worthwhile way to spend a few hours in the city. Admire the Canadian Walk of Fame on King Street and Simcoe Street or visit the historic Royal Alexandria Theatre, the oldest theatre in Toronto.
9. CF Toronto Eaton Centre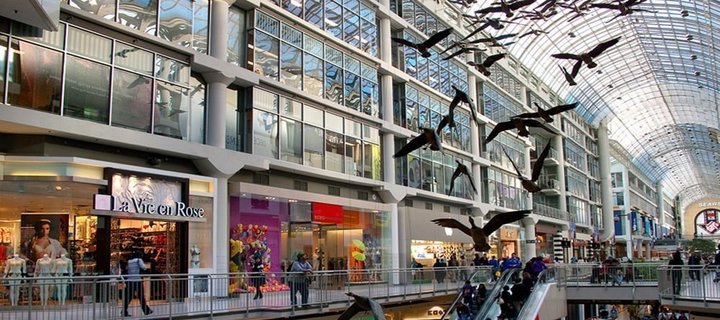 The Toronto Eaton Centre is a shopper's paradise with over 230 stores to choose from. Visitors may be surprised to learn that Eaton Centre is Toronto's busiest tourist attraction, and North America's most frequented shopping mall. In fact, this commercial hub sees over 48,000,000 shoppers annually, rivalling the Mall of America by five million.
After an ambitious renovation project in 2010, the Eaton Centre received a brand new modern food court among its various upgrades. The Urban Eatery is a chic spot for a midday snack or a longer lunch to break up your shopping spree. This massive mall extends over two city blocks, and has everything you could possibly dream of buying!
10. Royal Ontario Museum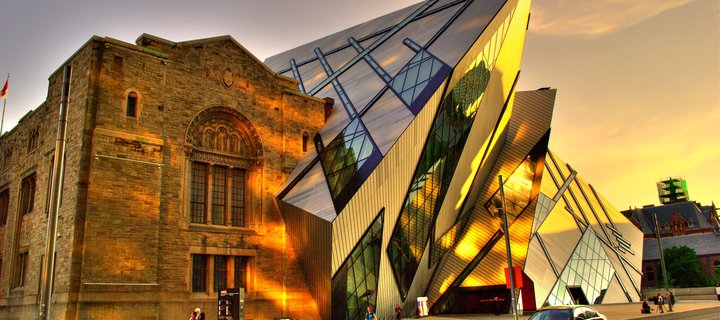 If you intend to visit any museum in Toronto, the Royal Ontario Museum is the one to see. A brilliant combination of arts, culture, and natural history, the ROM is one of the largest, most diverse museums in North America. Even the museum's exterior features a captivating display of modern glass and original stone. Further, the ROM's current and past exhibitions range from classics, like Dutch Paintings, to unique spotlights, like Chinese Deity Prints. Kids will love seeing dinosaur skeletons and preserved exotic creatures up close.
Travel Tip: The Royal Ontario Museum regularly costs $23 for Adult General Admission and $14 for Child General Admission. However, every third Monday night, from 17:30-20:30, is free!
As you can see, Toronto is full of awe-inspiring sights like Niagara Falls and thrilling adventures like the CN Tower's EdgeWalk. A trip to Canada's largest metropolis is the perfect way to connect with the country's history, culture, and lively energy.
---