Introducing Princess Cruises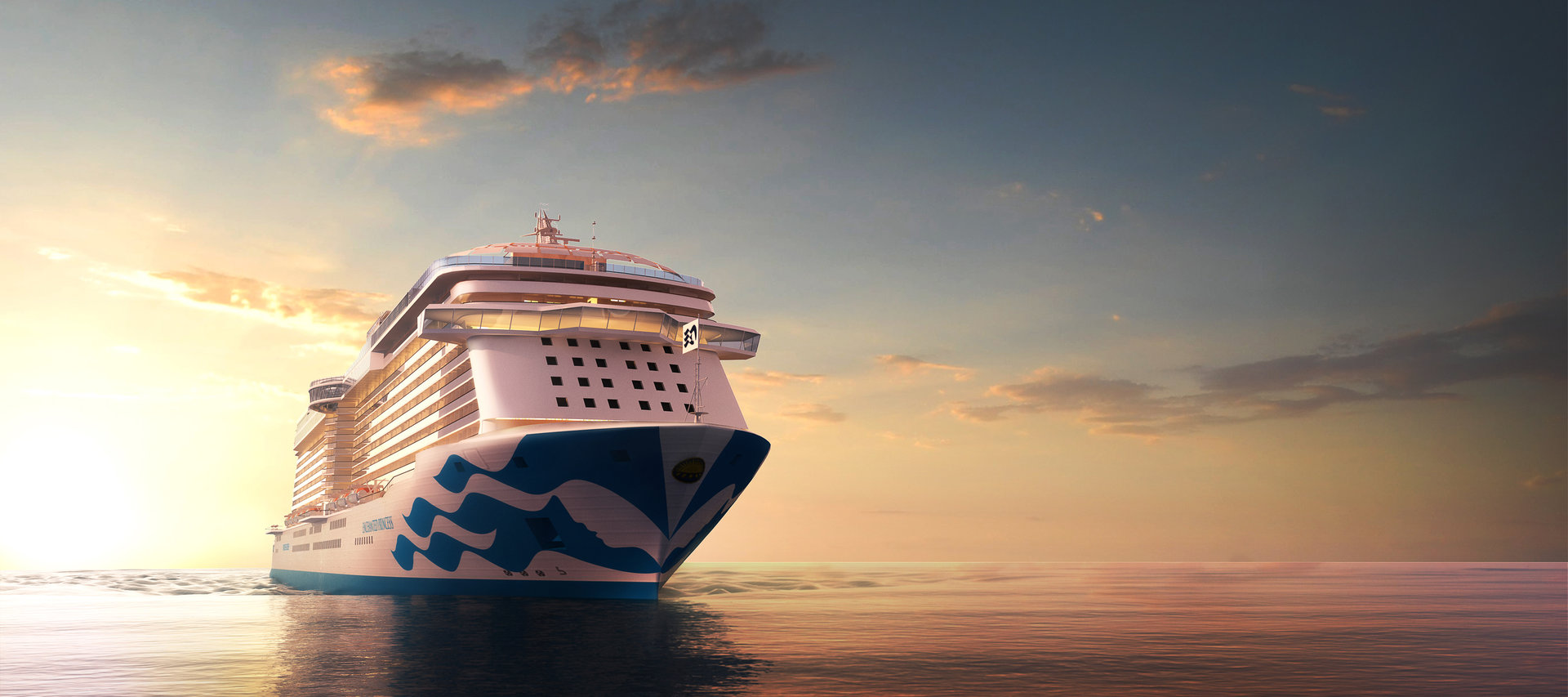 Princess Cruises is a branch of the Carnival company and is the second-largest cruise line by revenue in the world. The cruise line began in 1965 with just one ship, Princess Patricia, which sailed to Mexico. Now, Princess Cruises specialise in high-end, comfortable cruise holidays with 17 ships that traverse the globe.
Onboard Activities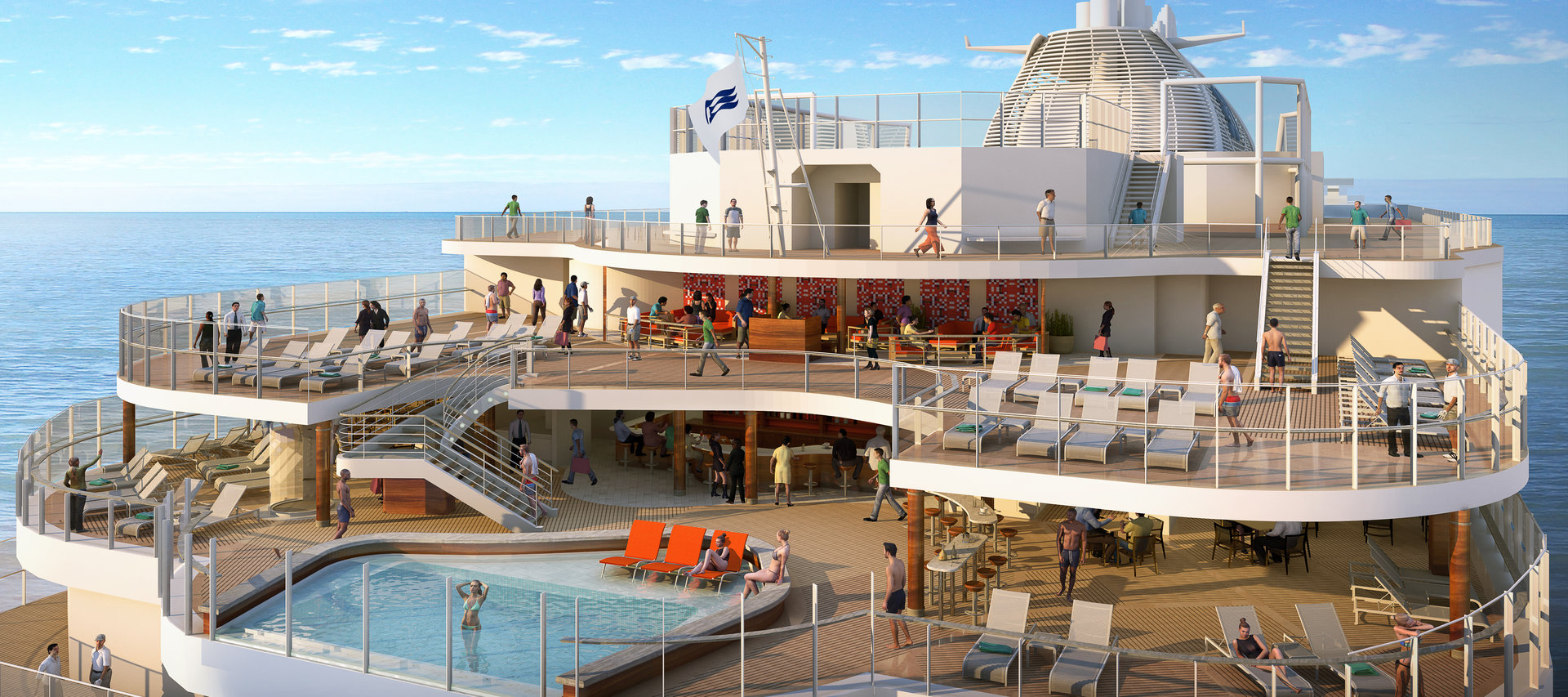 Princess Cruises offer a wealth of activities to appeal to people of all ages and interests. Recently, they've partnered with Discovery for a new Discovery at Sea Program. You can join in a variety of adventures like stargazing on the top deck or mystery and survival-themed games! For a more relaxing way to spend the day, watch a world-class culinary demonstration then head over to try a wine tasting experience.
Depending on where you sail, you may also have the opportunity to see a 'Festivals of the World' performance, a celebration of your destination's traditions and culture. These ships are truly floating cities, with casinos, art galleries, full-size theatres, and even an Escape Room onboard Sky Princess, the newest addition to the Princess Cruises Fleet.
Cuisine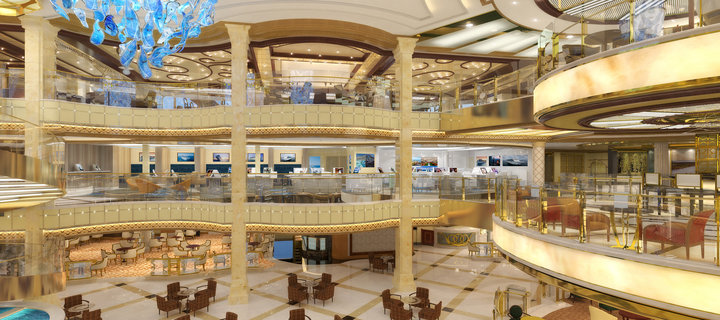 Any myths you may have heard about cruise food can definitely be disproven aboard a Princess ship. Princess Cruises ensure that each of the restaurants features only the most delicious creations. You can find signature dishes from award-winning chef Curtis Stone in the main dining room and also an exclusive six-course meal on select ships.
On some ships, you can enjoy a unique culinary experience at The Salty Dog Gastropub. Voted "The Best Burger at Sea" by Cruise Critic, The Salty Dog is the result of a collaboration with esteemed chef Ernesto Uchimura. Further, if you choose to stay in a full suite or a club-class mini-suite, you can enjoy the benefits of the exclusive club-class fine dining experience.
Cabins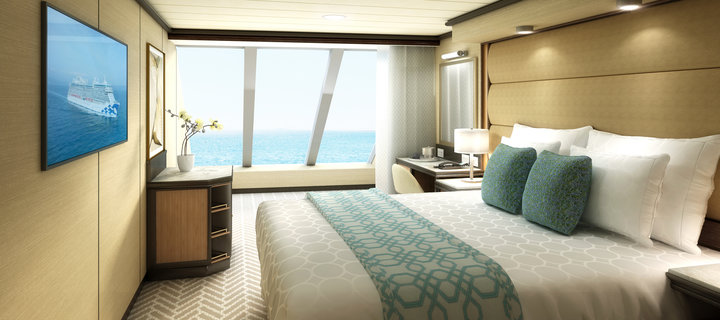 All Princess cruise ships feature a variety of cabin, or stateroom, styles. For example, there are interior, oceanview, balcony, mini-suite, and full-suite staterooms. Contrary to popular belief, cruise cabins aren't necessarily overly small in size.
In fact, even the smallest stateroom is over 158 square feet. It would be a comfortable place to rest in the evenings after adventurous days out exploring the ship or at port. The larger cabin suites can reach over 1,500 square feet! Regardless of size, these staterooms include modern, comfortable furnishings and stunning sea views.
Special Feature
The Princess Medallion is a one-of-a-kind amenity aboard Princess cruise ships. This little blue pendant can be worn many ways, including as a necklace, on a lanyard, and also as a wristband. It grants passengers access to a wide variety of experiences on the ship.
For example, MedallionNet helps keep you connected to the best WiFi at sea, while OceanCompass helps you find all your friends and family on board. OceanNow is a service that allows you to order food from your Medallion app or your stateroom TV. For more information about the innovative Princess Medallion, visit their official webpage or watch below!
With all their extraordinary features and attention to detail, a cruise holiday aboard a Princess ship would certainly be a luxury experience! So, are you thinking of embarking on an adventure at sea?
---