How to Spend the Perfect Weekend in Porto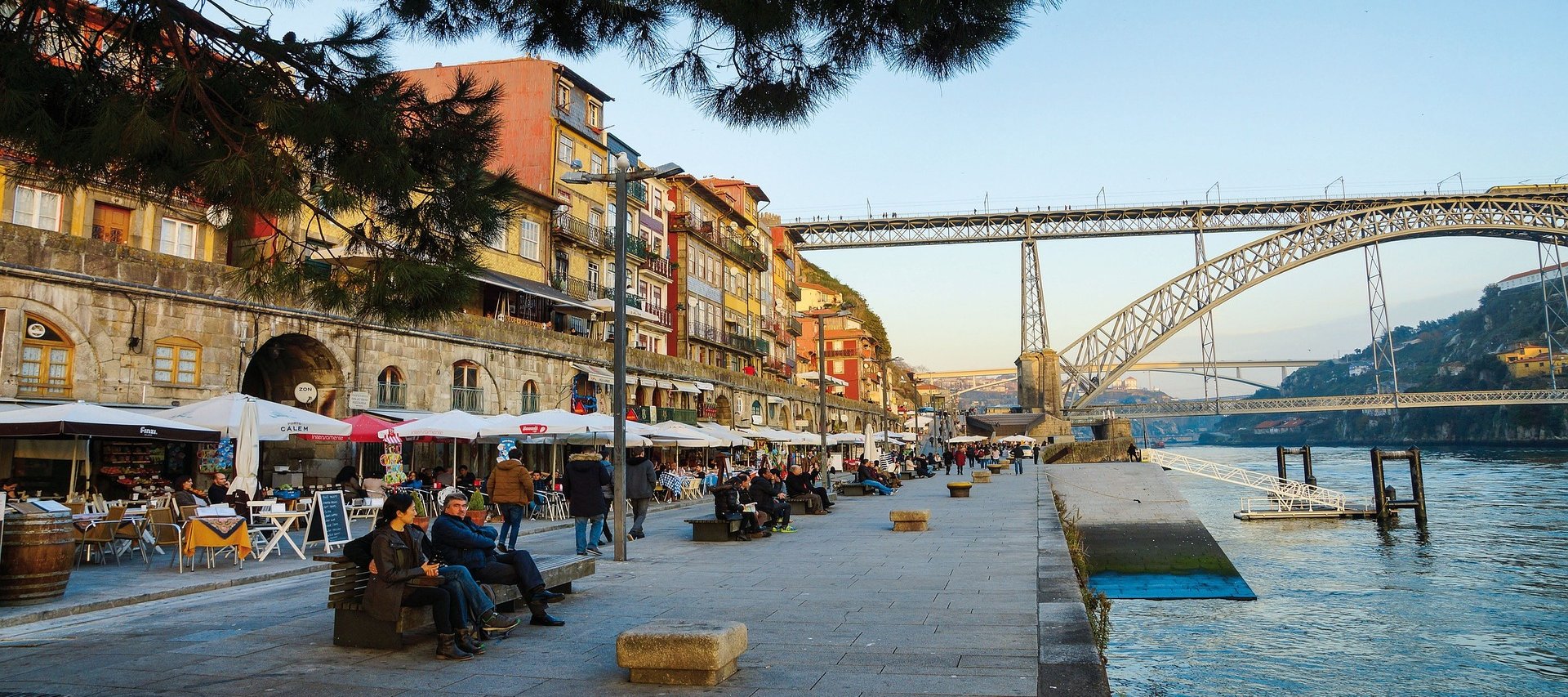 Portugal's second-largest city, Porto, is a dazzling cultural and historic hub in the northwest of the country. Situated on the Duoro river, this city is internationally recognised for its main export, port wine, as well as its preserved buildings. In fact, Porto's historic old town was declared a UNESCO as a World Heritage Site in 1996. Come spend 48 hours within these 14th-century city walls exploring winding medieval streets and colourful houses.
What to See in Porto
Cais da Ribeira
This is the main strip along the Duoro River, featuring the quintessential Porto architecture and flat-bottomed boats. Colourful historic facades, street performers, and some of the best cafes and restaurants in the city line the river. Some of Porto's major tourist attractions are located in the Cais da Ribeira neighbourhood. Explore the area by both land and sea: walk the promenade, and then hop on a Duoro River Cruise!
Clérigos Church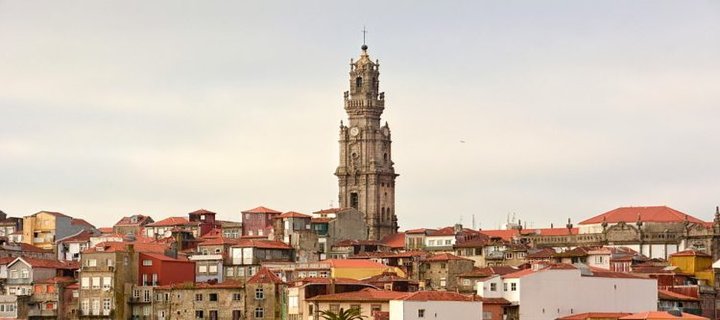 This iconic baroque church is one of the city's defining landmarks— the tower is visible from various points around Porto. Clérigos consist of a church, tower, and museum. The famous site is a must-see on your weekend city break. The church complex was built in the 1700s as a commission by the Brotherhood of the Clerigos. Come climb the 225 steps to the top of the tower for an incredible 360 views over Porto!
Luís I Bridge
Constructed in the 1880s, this iron bridge was an industrial feat and remains a recognisable sight in Porto's cityscape. The bridge is a unique shape with two levels, one for automobile traffic and the other for trains and trams. Both levels are very pedestrian-friendly, with safe walkways so you can stop and take in the views as you walk across. If the architecture seems similar to the Eiffel Tower, that's because this bridge was actually designed by French civil engineer Gustave Eiffel!
Foz do Douro
Located outside the main city centre, Foz do Duoro is a stunning seaside neighbourhood filled with sandy beaches, quirky eateries, and a famous covered market. A weekend in Porto would be incomplete without a visit to the stunning Atlantic coast. Foz do Duoro is easily accessible from central Porto— all you have to do is hop on tram 1 from Infante to Passeio Alegre. Stroll through lush botanical gardens, explore the famous lighthouse, and experience fine dining at Pedro Lemos, one of only two Michelin-star restaurants in Porto.
Where to Go in Porto
Livraria Lello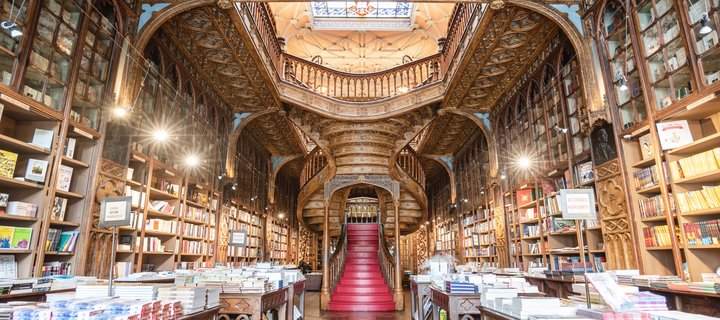 If this ornate, astonishing bookshop looks at all familiar, that's likely because it served as inspiration for the magical Hogwarts library in the Harry Potter books. In fact, J.K. Rowling lived and worked in Porto in the 1990s before she wrote the books, so many speculate that Livraria Lello was the original Hogwarts library. Come explore these enchanting shelves, and afterwards, stop for a bite at the fancy Majestic Cafe, one of the Porto's most romantic cafes.
Funicular dos Guindais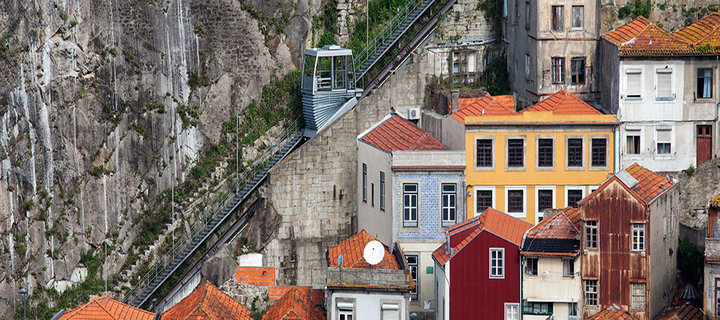 This city is all about the views, and the funicular is no exception. Not only does it offer some of the best vantage points to admire Porto's vibrant cityscape, but it's also a unique way to travel around. For only €2.50, you can take the funicular to the banks of the Duoro or up the steep hill to Batalha Square.
Sandeman Cellar Tour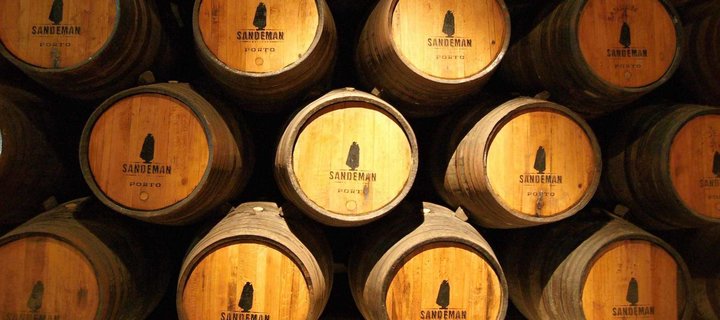 Since it is the city's namesake, port wine is an important part of Porto's culture. There's no better way to learn about the history and production of port wine than a cellar tour! Founded in 1790, Sandeman is one of Porto's finest and most well-known port wine cellars. Here, you can take a winery tour led by a guide dressed as the mysterious cloaked Sandeman icon. At the end of the tour, you get to taste some of the most delicious Sandeman creations. Be sure to book your tickets in advance, since the cellars have limited capacity!
Galerias de Paris Street
The Galerias de Paris Street is one of the top nightlife hotspots in Porto. Lined with swanky bars and clubs, this street is full of people socialising outside and moving between different establishments. In true Portuguese tradition, these bars are usually empty any time before 23:00, so be prepared for a late night out! For great food and live music, check out La Bohème Bar and Tapas. Alternatively, spend some time in the eclectic Casa do Livro Bar, a charming transformed old bookshop.
Where to Stay in Porto
Pestana Porto – A Brasileira Hotel – 5*
Pestana is a well-known Portuguese hotel chain, and they recently renovated this elegant historic building and converted it into a luxury hotel. Therefore, the Pestana Porto is among Porto's newest 5-star hotels, opened only in 2018. Each floor features a different theme, and each room is decorated and furnished to the highest quality. Before restoration, the building was a famous cafe, and part of this classic establishment was preserved as a part of the hotel!
Flores Village & Spa – 4*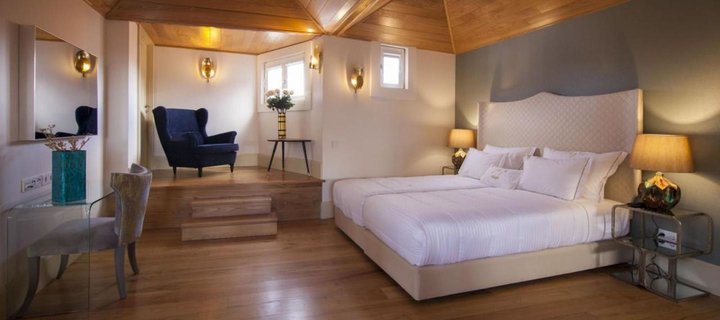 The Flores Village & Spa is in a great location right in the city centre. This high-end hotel features a lovely garden area, small wellness centre, and spacious guest rooms. The hotel is a bit on the pricier side, but the quality of the experience and attention to detail are well worth spending the extra money. This hotel is especially recommended for a romantic getaway weekend in Porto.
Porto Charming Hotel – 3*
For those on a holiday budget, the Porto Charming Hotel is a smaller alternative located just a 15-minute walk from the city centre. Though it's an affordable place to stay, it still offers all the comforts of home. Also, this hotel boasts a 4.5-star rating on Tripadvisor, awarding it a Certificate of Excellence. The hotel is close by the Trinidade Metro Station for easy access from the airport, as well as just 5 minutes down the road from the trendy burger place, BOP Café.
Are you ready to spend your next weekend getaway exploring beautiful Porto?
---