Top 10 Unique Things to do in the Algarve
Every year, Portugal's southernmost region tops the charts as one of Ireland's favourite tourist destinations. Regardless of how popular sun holidays in the Algarve can be, there are always new ways to enjoy this culturally and naturally rich area. Check out our list of ten alternative things to do at the southwestern tip of Europe!
Visit the Ponta da Piedade
This set of rugged cliffs plunging into clear waters is one of the most popular tourist attractions in the Algarve. Nevertheless, there are some very creative ways to explore Ponta da Piedade. For example, did you know you can take a boat tour and see all the rock formations up close? Some of these boat tours include snorkelling stops and picnics on the beach. Similarly, you can opt for a kayak tour which offers a little more freedom to explore on your own. To get to Ponta de Piedade without a tour, we recommend taking the 40-min scenic hike from the centre of Lagos.
See a Traditional Fado Performance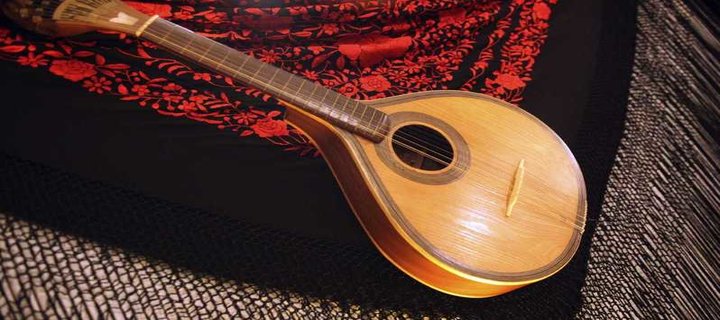 Fado is a vocal and instrumental music style native to Portugal. Fado music originated in Lisbon in the early 1800s and is characterised by its expressive, melancholic nature. These performances usually feature one or two 12-string guitars, one or two violas, and occasionally a small 8-string bass. Popular as live music in restaurants and cafes, you can catch a Fado performance in the small town of Tavira at Fado com História. Here, you can not only enjoy the traditional music but also learn about the history behind the songs!
Take a Day Trip to Culatra Island
Right off the coast of Olhão, Culatra Island is a stunning natural escape from the busier tourist areas in the Algarve. You won't find any roads or traffic on the island — only wooden boardwalks connecting all the serene beaches and small shacks. For a truly relaxing break from the hustle and bustle, hop on the affordable ferry or book a water taxi and spend the day on Culatra Island.
Buy Some Portuguese Pottery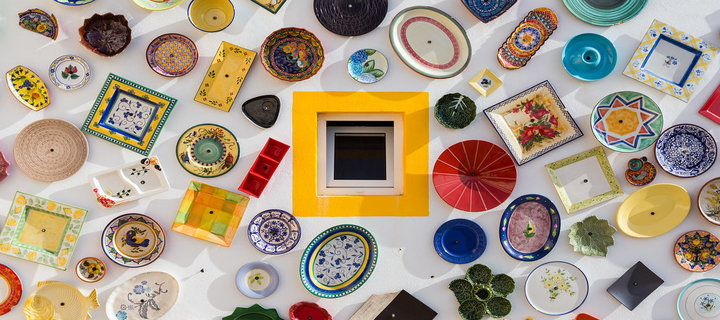 There's no better Portuguese souvenir than some traditional pottery. When you're exploring the Algarve, you'll likely come across many authentic pottery shops and stands where you can peruse the handiwork of talented local artisans. The winding mountain streets in Monchique are especially notorious for vibrant roadside pottery barns that are definitely worth stopping by.
Try Piri Piri Chicken
Piri Piri chicken is a must-try in the Algarve. This recipe actually began in the former Portuguese colony of Mozambique and has since become a staple in these peaceful beach towns. What really makes this dish unique is its signature sauce: a delicious blend of chillis, peppers, garlic and fresh herbs. For the ultimate authentic Piri Piri chicken, head to a small barbeque vendor, or churrasqueira.
Go Horseback Riding
Exploring the beach on horseback is an especially magical way to spend time in the great outdoors. Luckily, there are so many great spots in the Algarve for it! Albufeira, for example, features several horse riding tours where you can head to the beach as well as the lush countryside, seeing beautiful lagoons home to many species of endangered birds and unique flora and fauna. Enjoy the fresh air and experience the Algarve's pristine natural beauty on horseback.
Explore Benagil Caves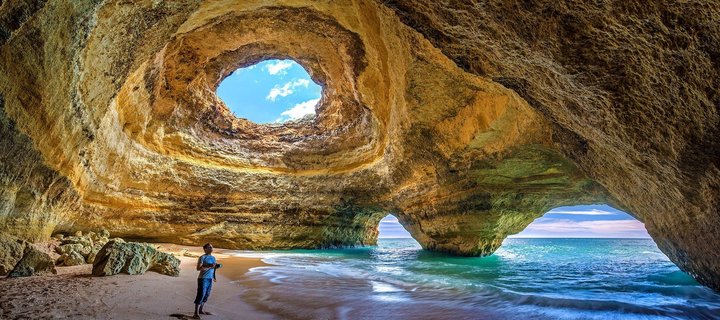 This breathtaking natural wonder is the result of millions of years of erosion and is largely preserved due to its seclusion and inaccessibility. However, tour operators like Seabookings are making it easier for tourists to come and bask in the beauty of Benagil's impressive cave. You can also hire a stand-up paddleboard to help you reach it from Benagil Beach. Afterwards, spend some time in the quaint fishing village of Benagil, a favourite spot among locals to enjoy the summer sun.
Taste Fresh Oysters
The Algarve is famous for its incredible seafood, mainly, the Portuguese dish, cataplana, which originated in the Algarve. However, for something a little different, try fresh oyster-tasting! Oysters in the Algarve are extremely fresh, having just been plucked from the sea the day you taste them. Food tours are definitely common in the region, but the oyster tasting experience by Salt & Sea boat tours offers the chance to learn all about oyster harvesting from a local producer. In the end, you get to try the delicious shellfish and pair it with the perfect glass of wine.
Check Out Coasteering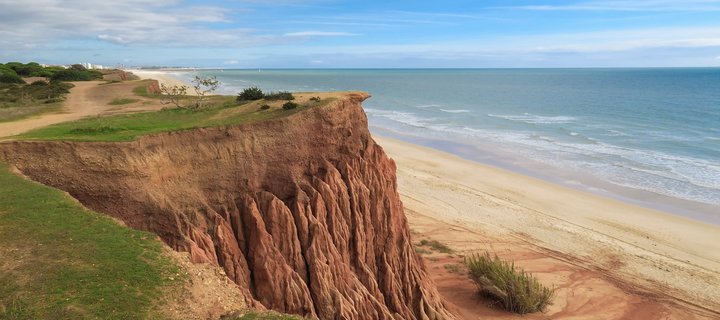 This outdoor activity is not for the faint of heart. Coasteering describes a totally original way to explore cliffsides and coastlines, taking an energetic and hands-on approach. Coastline Algarve, a family-run business in Sagres, offers coasteering tours where you can walk, climb, hike, and even jump off the cliffs! This is adventure watersports on a new level, and thrill-seekers will love to learn all about how to safely cliff jump while surrounded by the Algarve's striking beach landscapes.
Discover the Vigario Falls
Lastly, the Vigario Waterfall is a true hidden gem nestled in the Alte, inland from the beaches. This swimming spot is surrounded by red rocks and leafy trees, making for an idyllic place to cool off and relax. If you're looking for something off-the-beaten-track, spend a day exploring the Vigario Falls. Don't forget to grab lunch and stop for a picnic on the grassy fields on your walk from the nearby village of Alte.
Even if you've been to the Algarve many times, there are still so many new attractions to check out, or simply, new ways to explore your favourite places in Portgual's seaside paradise.
---