Everything you Need to Know About Cruise Holidays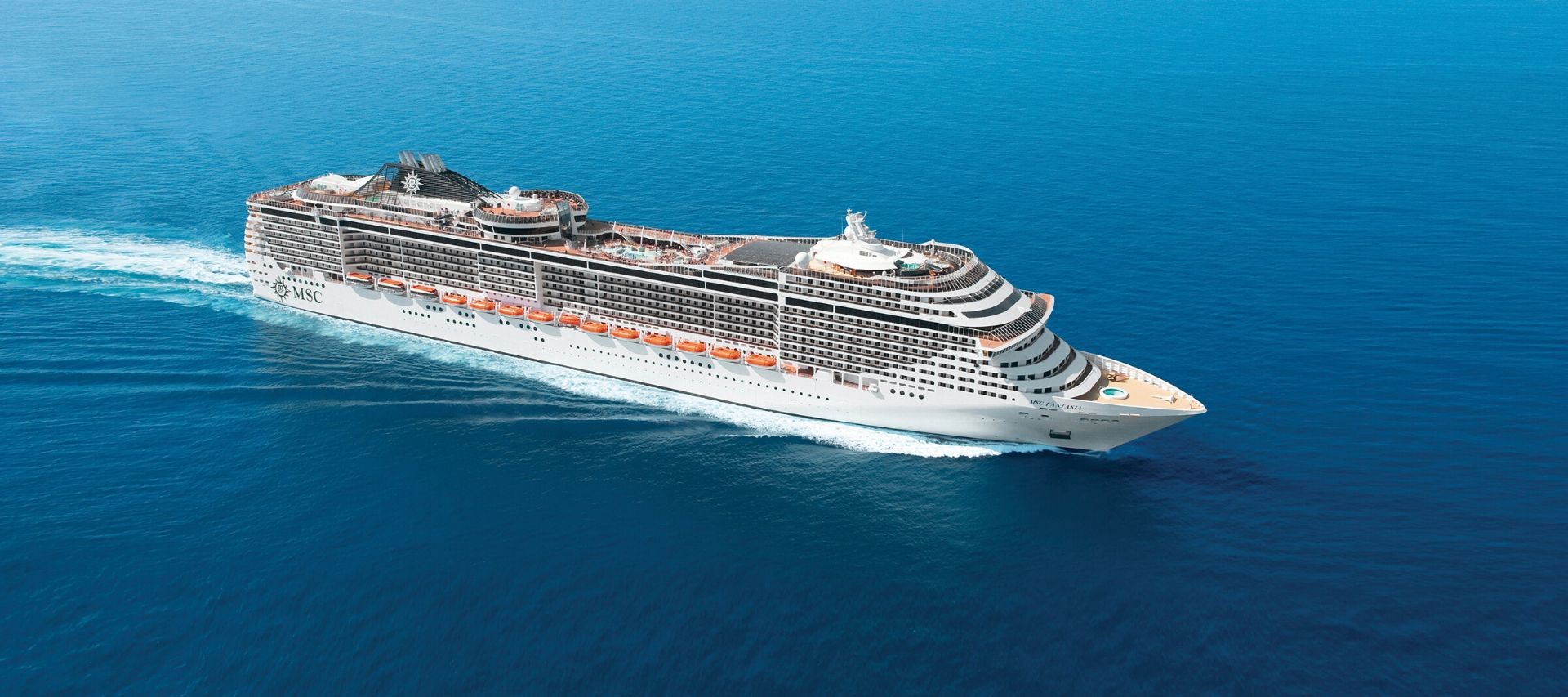 Cruise is on the rise in Ireland. Though this holiday type becomes more popular each year, there are still many questions on people's minds before they take the leap and give cruising a try. Read on to learn all about a cruise holiday, and why they're the best new way to travel!
Know Before You Go
Before you embark on your cruise adventure, you may have a few questions about how to prepare. Some of our most frequently asked questions involve confusion over travel documentation and what comes included in the initial price.
What documentation do I need?
A lot depends on where your cruise will take you, but regardless, all passengers, even infants, are required to hold a currently valid passport.
EU passport holders travelling to any other destination in the EU will not need visas. However, other nationalities will need to check with their respective Embassy to see if a visa is required. For some long-haul destinations outside the EU, there may be a visa requirement. We recommend checking out the International Air Transport Association (IATA) website to research all about visas, vaccinations, and more for each destination you plan to visit.
What's included in a cruise holiday?
When you book your cruise holiday, the following are included in the price:
Your return flights
Accommodation on the ship (your cabin)
Entertainment onboard
All meals & snacks
However, you must select a drink package before you depart. There are usually many different options for both alcoholic and non-alcoholic beverages. Be sure to look into this before you go, so everything will be ready for you to kick back and relax once you're on board!
Things to Know at Port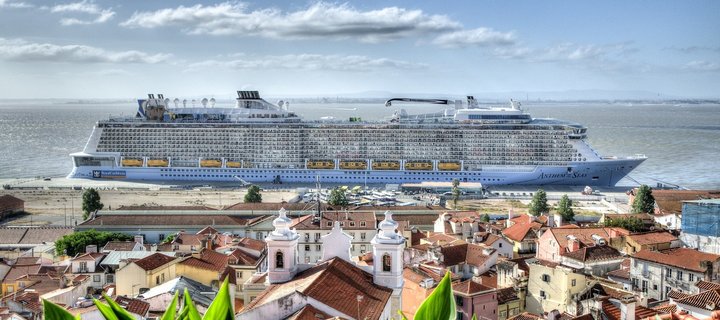 Boarding: The exact time for check-in will be on your cruise ticket. We recommend to arrive early at the cruise terminal, but be prepared as you may have to wait. When passing through the terminal building, you will have to go through a security process very similar to airport security.
Documents: When you arrive at the cruise terminal, ensure you have boarding documents (either mailed to you or printed out at home), your identification (passport) and any other requirements outlined on your cruise documents, such as a visa.
Bag Drop: Before you enter the terminal building, there is usually a bag drop area located outside. Proceed to the bag drop, show the cruise staff your tickets or boarding documentation, and they will take your bags. Your checked-in bags will be left outside your cabin later that evening, and you can bring any carry-on bags directly to your stateroom when you board.
Check-In: After you go through security, you can head on to the check-in desk. The staff take a photo for security and print your cabin key cards. The staff at check-in will also give you a boarding number and advise you where to go until your number is called.
Though it is a huge ship with so many passengers to board, there will typically be a great system in place to make this process as smooth and efficient as possible!
While You're Onboard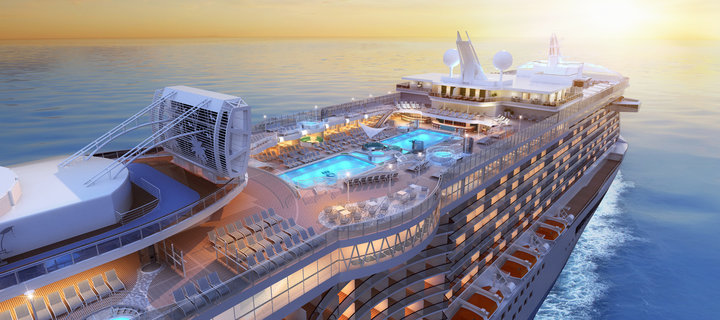 Finally! You've made it onboard the ship and have no worries other than enjoying all it has to offer. With countless shops, dining halls, restaurants, bars, and other attractions onboard, these ships are like enormous floating resorts. Most cruise holidays include only one "at sea" day because most days you will be waking up in a brand new stunning destination. Nevertheless, here are some tips on how to best explore and enjoy your cruise ship while you're onboard.
Navigating the ship
The ships themselves may look a little daunting when you arrive, but in reality, they are very easy to navigate.
Many of the bars and restaurants are allocated between decks 5- 8 depending on the ship.
Pool areas, kids clubs, buffet restaurant and some bars are usually allocated on the top three decks.
For even further help, you will find maps of the ship at every set of lifts and you will always come across a staff member who will assist you with getting where you need to go.
Food & Entertainment
On most ships, dining in the main restaurant and buffet restaurants is included in the price of your cruise. In the main restaurant, you'll have the same table and wait staff for the duration of the trip, and they quickly learn your favourite drinks and preferences! On your key card, you'll find a specific time allocated for your evening meal each night. The main restaurant will be open for breakfast and lunch, but you don't have to reserve a table and are free to come at any time and sit where you please. Any speciality restaurants will be an additional charge and are bookable in advance. All ships are cashless, so everything you purchase onboard is charged to your onboard account.
With dance classes, pool parties, live music, shopping, and tons of kid's facilities, there is always something going on onboard. Kids and teens will love having access to all the arts and crafts, sports tournaments, scavenger hunts, karaoke, and evening theme parties. Each day, you receive a daily programme in your cabin to advise you of everything on schedule on that day. In addition, Broadway-style shows are on offer every night in the main theatre. Generally, there are two shows every evening which work very well with the set dinner times so all passengers can see the show.
Heading Home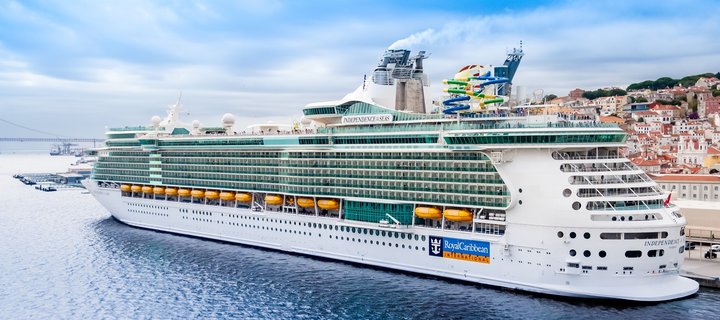 After at least 7 days and nights exploring new destinations and taking advantage of your ship's many amenities, it sadly has to come to an end. Many people can get confused about the disembarking process, so we've broken down the things you need to know beforehand.
Luggage: You are asked to leave your luggage outside your cabin the night before you disembark. The staff will collect it and bring it to the port where you can claim it once you have disembarked the ship. However, this is usually not mandatory if you would rather take your own bags off the ship.
Disembarkation details: You will find your disembarkation details in your cabin on your last evening. Each cabin will be allocated a specific time to disembark.
Onboard Bill: As noted earlier, the charges for using certain facilities like speciality restaurants will be added to your cabin's account. You will need to settle your bill before disembarking the ship on your final day. Don't forget to double-check your bill to ensure your charges are correct.
Now that your questions have been answered, are you ready to embark on an epic cruise holiday?
---