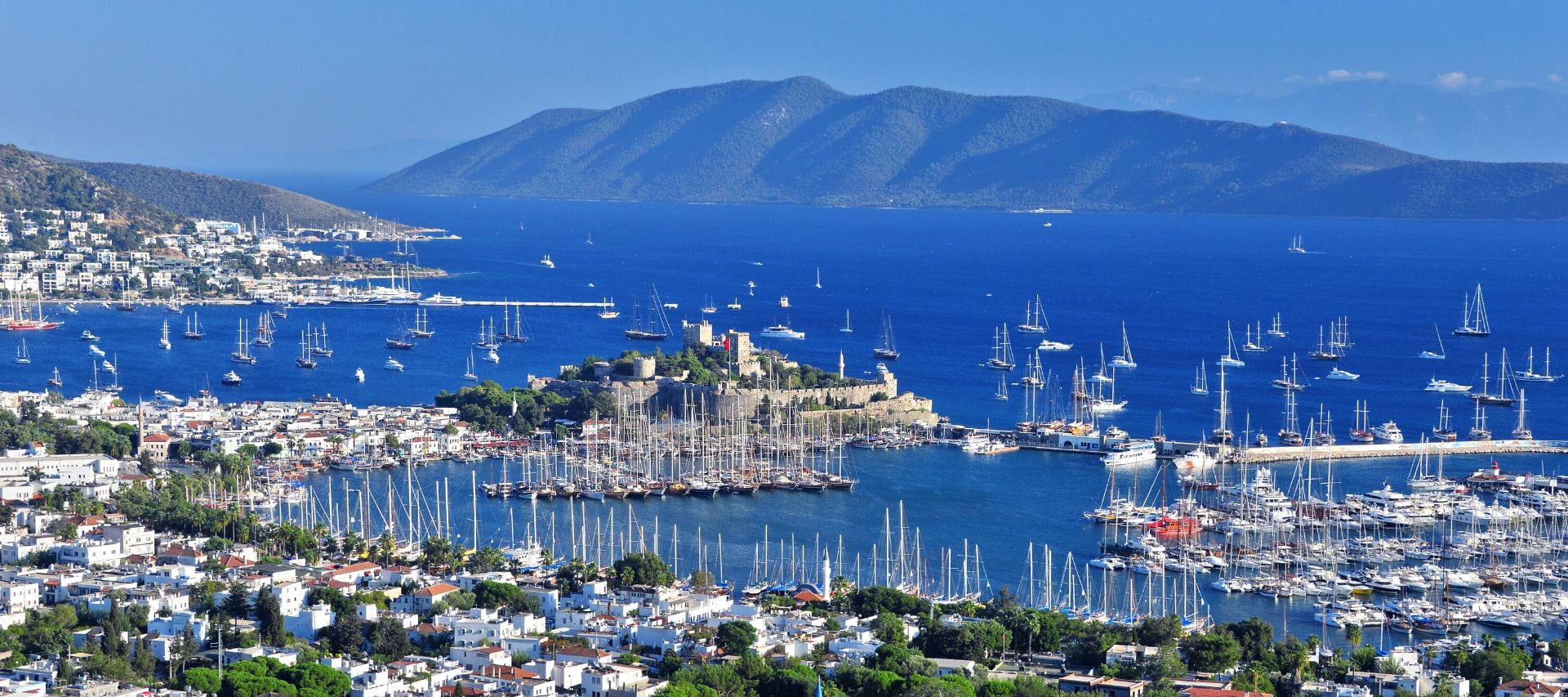 Your Guide to Holidays on the Bodrum Peninsula
Turkey is an underrated destination for sun holidays. It has amazing resorts at even more amazing prices and you'll get a warm welcome like no other. Its waters are sparkling blue, its scenery is breathtaking and it has perfected the art of relaxation.
One of our favourite areas in Turkey for a sun holiday is the Bodrum Peninsula. This is made up of 3 fantastic and completely different areas:
Bodrum: The namesake city, in equal measure historic and modern with a wide array of superb 5* hotels.
Gümbet: The party town that is perfect for letting off steam and indulging in Turkey's famous nightlife.
Bitez: The town of all things relaxation where it's impossible to do anything but switch off and have lazy days by the pool or at the beach.
Bodrum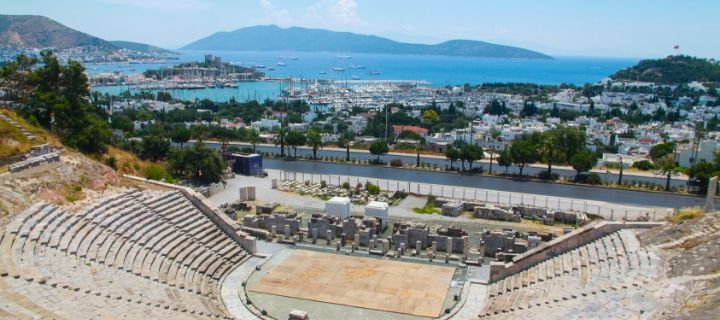 Bodrum was once an ancient city called Halicarnassus and home to one of the Ancient Seven Wonders of the World: the Mausoleum at Halicarnassus. Today, still steeped in history with castles, amphitheatres and windmills adorning its streets, it has become a cosmopolitan city with a buzzing nightlife, side streets strewn with the most delicious restaurants and endless opportunities to unwind.
Where to Stay in Bodrum
5* Salmakis Beach Resort & Spa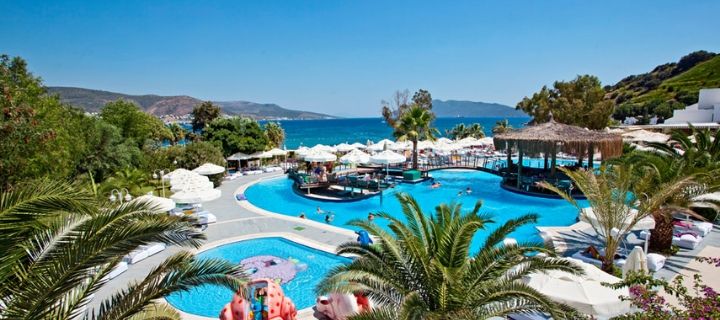 With panoramic views over Bodrum Bay, the 5* Salmakis Beach Resort & Spa is exceptional. If you want a luxurious place to stay then the Salmakis is the place for you. Its 5* facilities include a sauna, steam room, Turkish bath, jacuzzi, variety of massage and facial treatments, 2 restaurants, 5 bars (including a vitamin bar!), kids club and private beach area.
Gümbet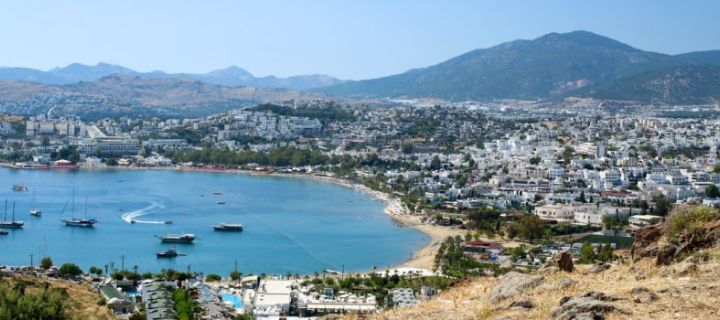 Gümbet is located between Bodrum and Bitez. It is loud, lively and the perfect place to let your hair down and party 'til dawn. Bar Street is where Gümbet comes to life at night and the perfect place to sample Gümbet's legendary nightlife.
Gümbet also has a fantastic kilometre-long stretch of sandy beach for soaking up the sun. This stretch of beach is well-known for its watersports so why not shake off the cobwebs from the night before and try them out?
Where to Stay in Gümbet
3* Hotel Bagevleri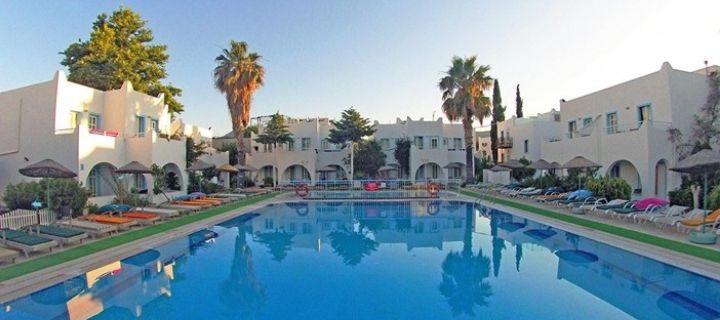 This family-run 3* hotel in Gümbet is the perfect base for you to enjoy all that Gümbet has to offer. Only 100m to the town centre and 150m to the beach, its location couldn't be better. Hotel Bagevleri has an onsite restaurant, bar, evening entertainment and pool with a separate children's section. Its rooms are clean, its staff friendly and its food tasty – what more could you want?
Bitez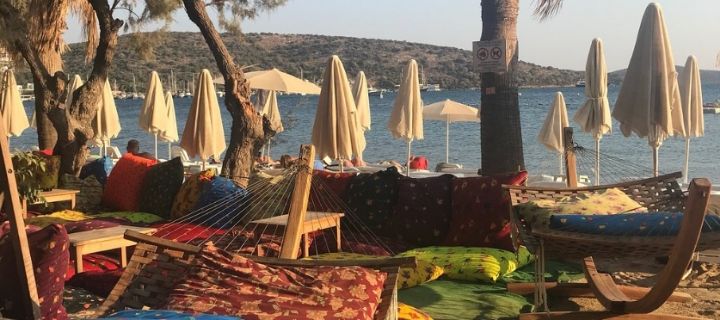 Do you want to just completely unwind? Do you crave some lazy beach days? Then Bitez is where you should go. Bitez is all about relaxation and living a slower-paced life.
The town of Bitez is all low-rise and the beach stretches around the bay. With shallow blue waters, it's perfect for paddling and bopping in the waves. A promenade filled with big cushions and hammocks lines the beach so you can take a break from the sun and chill in the shade.
If you want a buzzing atmosphere in the evening, you can grab the dolmus and be in the beating heart of Bodrum within 15minutes.
Where to Stay in Bitez
3* Smartline Bitez Garden Life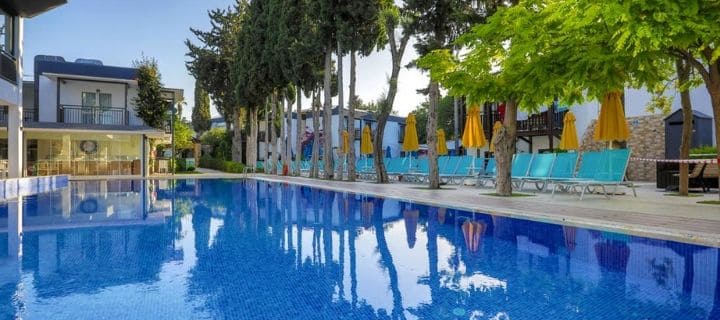 The 3* Smartline Bitez Garden Life is an excellent 3* hotel. It has 3 swimming pools, one of which is adorned with 3 waterslides to keep those who are small and small-at-heart entertained. Or, the golden sands of Bitez Beach are only 200m away. If you want some pampering, you can treat yourself in its spa with Turkish bath, sauna and a variety of massages on offer. The rooms are modern and comfortable and cater for 2-5 people.
So, which part of the Bodrum peninsula will you be visiting?
---