The Top 10 Attractions for Younger Kids in Disneyland Paris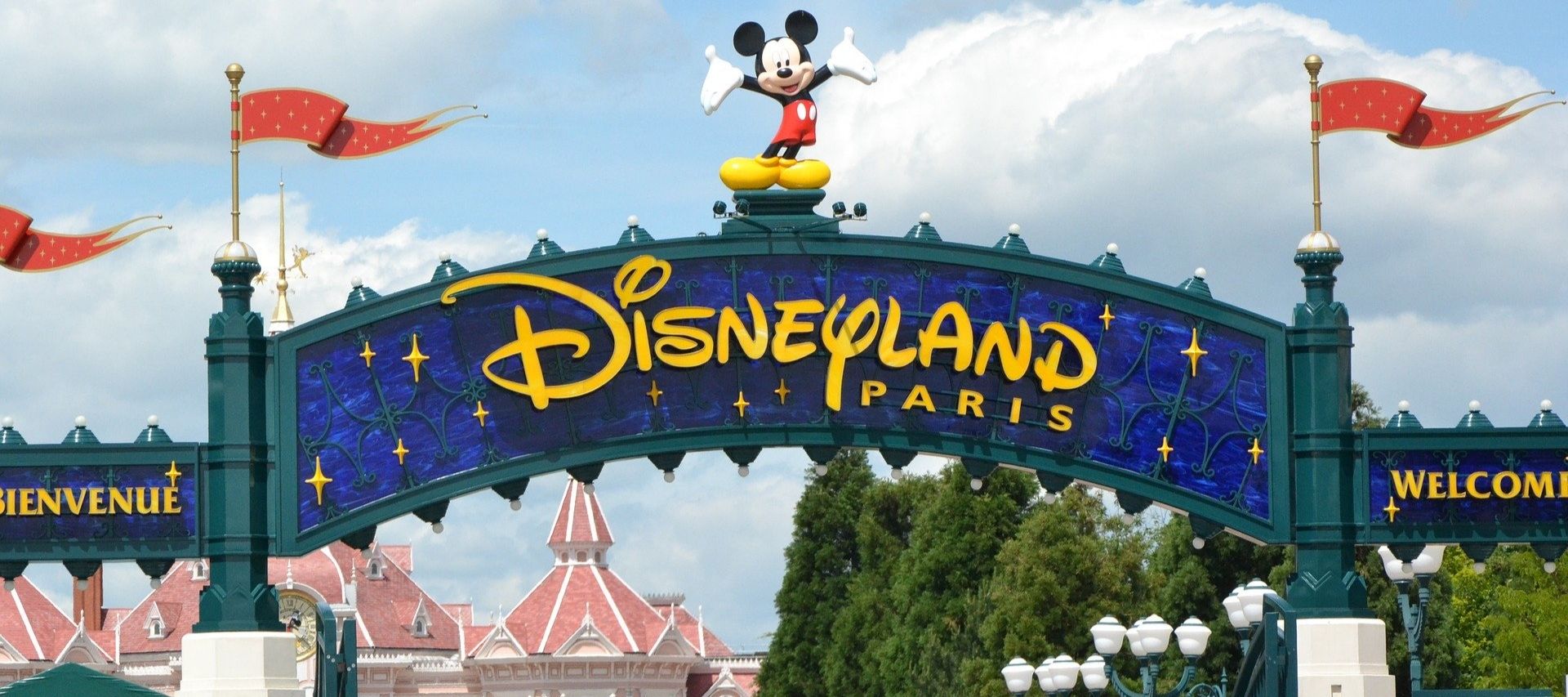 There's no doubt that Disneyland Paris is an ideal holiday destination for families, but what about the littlest Disney fans? Will there be enough safe and fun attractions for them to enjoy their Disneyland visit? Luckily, there is a lot of variety with many different attractions that kids under six can enjoy. Check out our list of the top 10 attractions in Disneyland Paris for the youngest Disney-goers.
It's a Small World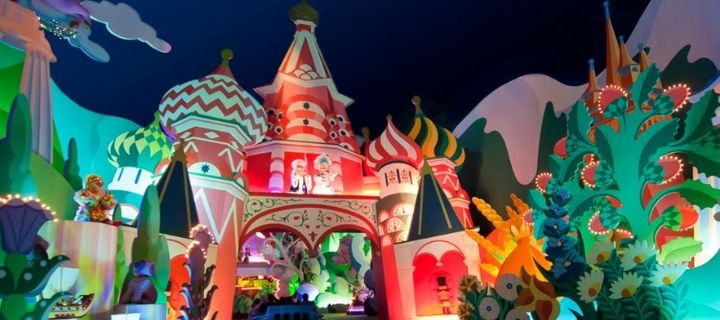 Perhaps one of Disney's most iconic attractions, the "It's a Small World" boat ride in Fantasyland takes you on a tour around the world. Dolls from different countries and cultures sing along to the joyful tune as you drift by in small canoes.
Even the littlest Disney-goers can enjoy the bright colours and designs depicting beautiful sights around the world. With displays from all seven continents, "It's a Small World" is an educational as well as a fun attraction in Disneyland Park.
Mickey's PhilharMagic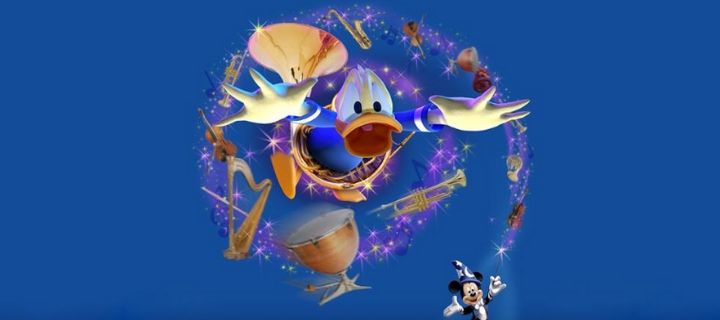 Located in Discoveryland in Disneyland Park, this enchanting, 4D experience will sweep you away into the magical worlds of your favourite Disney movies. The production includes musical performances from Beauty and the Beast, The Little Mermaid, The Lion King, Peter Pan, and Aladdin.
Young kids can join Donald Duck on the whirlwind adventure through upbeat songs and spectacular dances. In addition, Mickey's PhilharMagic is an indoor activity where families can sit and relax while enjoying the show. Families with young kids may welcome the break from the hustle and bustle of the park.
Alice's Curious Labyrinth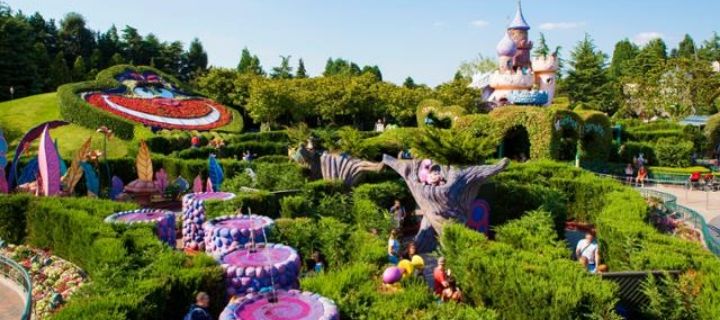 Set out on a fantastical journey inspired by the magical creatures and settings from the classic story of Alice in Wonderland. Families can expect to meet the Chesire Cat, decipher clues and signs, and make it through the Queen of Hearts' maze to get to the castle.
This interactive, outdoor activity is a great way for younger kids to engage with one of their favourite mythical worlds. At the end, enjoy sweeping views of Fantasyland and Alice's Curious Labyrinth. This adventure is located in Fantasyland in Disneyland Park.
Casey Jr. – le Petit Train du Cirque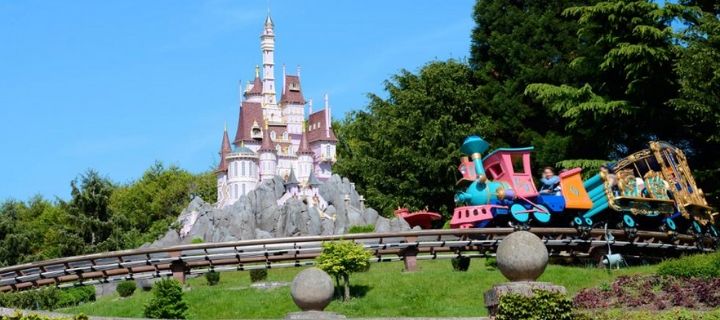 This circus-themed train from the movie, Dumbo, takes you on a voyage through Storybook Land. This area of the Fantasyland in Disneyland Park showcases miniature scenes from classic Disney films.
For example, keep an eye out for scenes like Rapunzel high in her tower from Tangled or the house where Snow White lives with the seven dwarves. Most importantly, this train is safe and designed for the youngest Disney fans to be able to experience the magic in the park.
Dumbo the Flying Elephant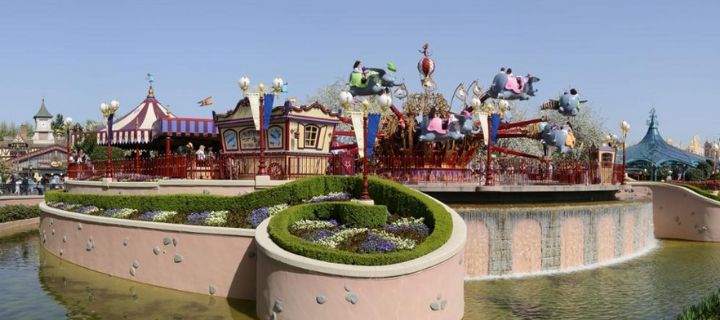 For little ones who might crave something a bit more thrilling, Dumbo the Flying Elephant is an ideal attraction. Parents and children can sit together in one of the mini elephants as they take flight and soar in the air.
The attraction is based on the famous film and is specifically made to be safe and fun for younger kids. Each Dumbo-shaped gondola contains controls to fly higher or stay closer to the ground, depending on what each child wants. Overall, Dumbo the Flying Elephant is just the right amount of adventure for the youngest members of the family.
Cars Quatre Roues Rallye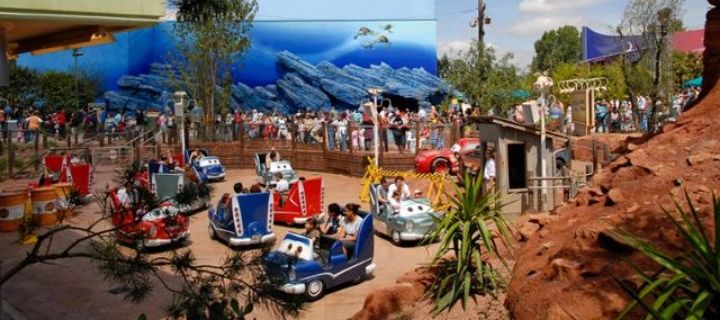 Cars Quatre Roues Rallye is one of the best attractions for young kids in Walt Disney Studios Park. With this themed attraction, you can jump into the world of the Cars movies and join Lightning McQueen and friends as you zoom around the arena.
Small children can enjoy the speedy adventure when accompanied by an adult, making this a safe and age-appropriate attraction. The mini-cars zip around the desert town setting of the films, Radiator Springs, and bring the story to life for people of all ages!
Slinky Dog Zigzag Spin
Another great option in Walt Disney Studios Park is the Slinky Dog Zigzag Spin. The famous dog from the Toy Story movies comes to life here, and you get to shrink down to the size of Buzz and Woody. He bounces in loops and circles trying to catch his tail around a giant dog bowl filled with bones.
Kids with a lot of energy who want to experience a more traditional thrill ride but geared towards their age-group will love the Zigzag Spin. Overall, this attraction offers a fun, immersive way for kids to engage with Toy Story and have a blast in the meantime.
La Cabane des Robinson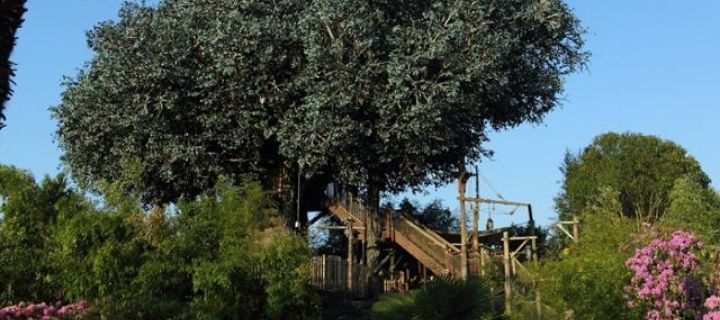 Next, head to Adventureland in Disneyland Park to explore the treehouse home of the Swiss Family Robinson. The attraction is entirely safe for kids to climb, run, and play while supervised by adults.
The cabin includes a series of walkways and stairs, as well as artistically designed rooms. Discover all the smugglers' preserved artefacts in the kitchen, library, and bedrooms. Lastly, once you make it to the lookout at the very top, you can grab a telescope and take in stunning views of the whole island below.
Le Pays des Contes de Fées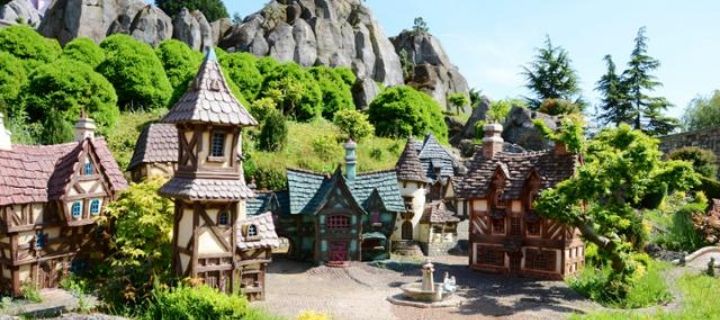 Another way to explore Storybook Land, Le Pays des Contes de Fées is a relaxing cruise aboard a 15-person, colourful boat. The cruise takes you through the artsy, miniature depictions of Disney's classic moments from film and literature.
Similar to Casey Jr., the little train from Dumbo, this river cruise is a great way for younger kids to experience the magic of their favourite Disney scenes. Le Pays des Contes de Fées is perfect for babies or toddlers who may not be up to even the smaller rollercoasters in the parks.
Mad Hatter's Tea Cups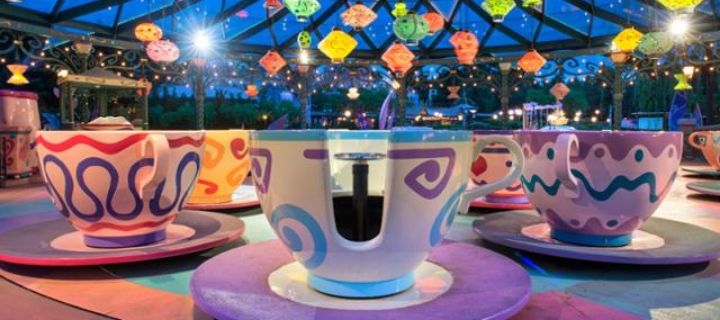 This iconic spinning attraction is well known to Disney fans around the globe. Inspired by the Mad Hatter's "Unbirthday" Party in Alice in Wonderland, this adventure promises fun for people of all ages.
Each group sits in one of the oversized tea-cups and can control the speed and direction of the spinning. Therefore, if you have young children with you, you can ensure the cup doesn't spin too fast or too abruptly. Mad Hatter's Tea Cups are located in a beautiful, bright pavilion in the centre of Fantasyland in Disneyland Park.
Disneyland Paris offers a diverse range of attractions, from high-speed rollercoasters to gentle boat cruises. Your little ones will have plenty to choose from with a variety of activities geared towards them in both Disneyland Park and Walt Disney Studios. Are you ready to start planning your Disney getaway today?
---