Top 15 Annual Events in New York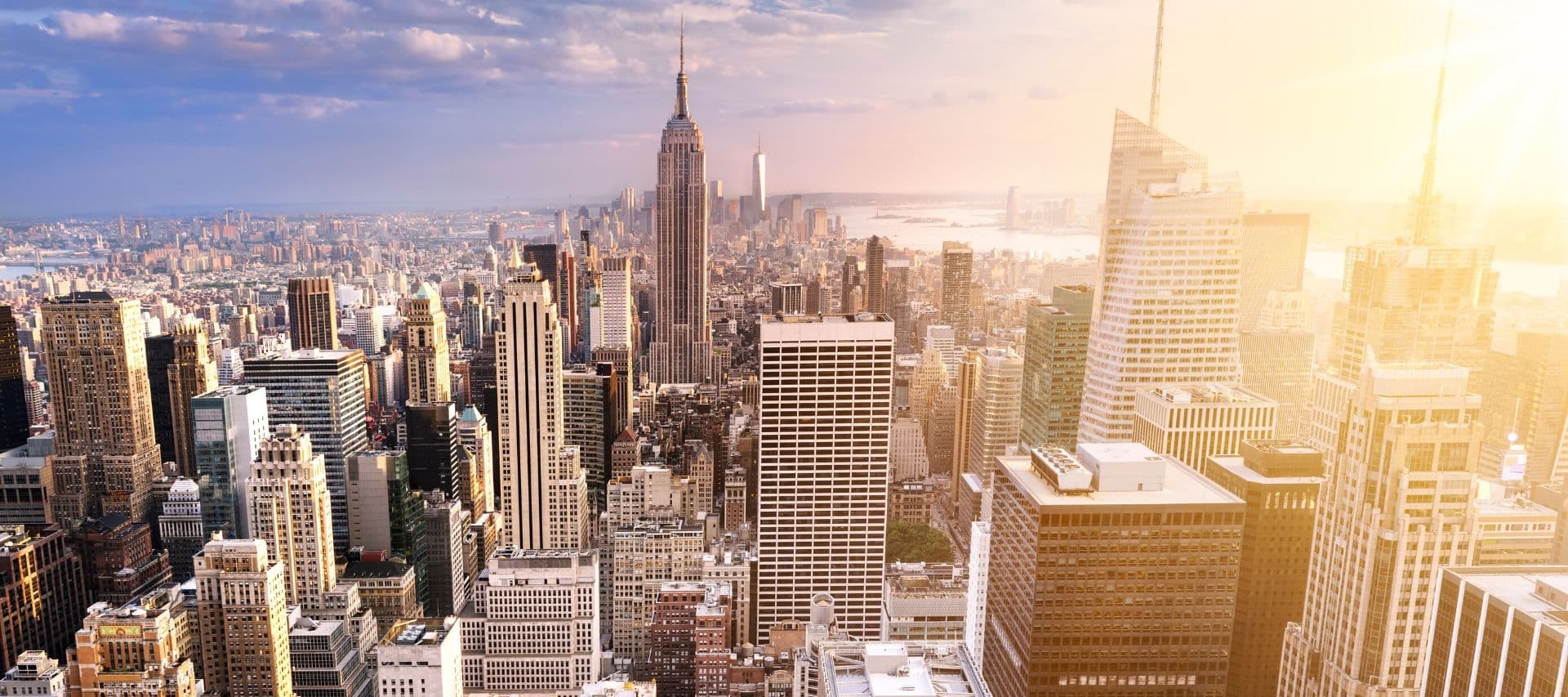 New York has a plethora of events throughout the year to cater for all tastes and interests. From food to fashion, Pride to Patrick's Day, it's a melting pot of culture that loves to celebrate, remember and entertain. These are our favourite annual events in New York that everyone should experience and plan their visit around…
NYC Must-See Week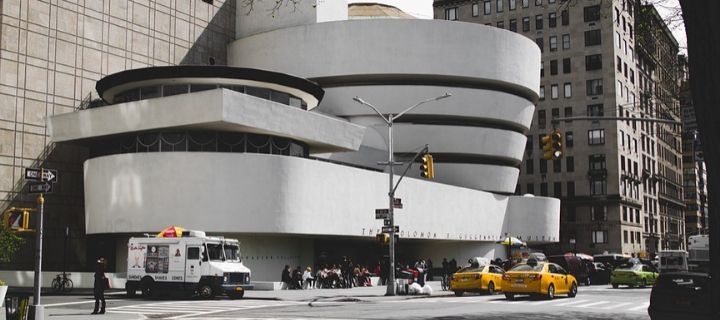 New York has some amazing attractions. Whether it's skyscrapers with panoramic views or museums filled to the brim with art, you'll never have a dull moment on your visit.
Every January, Must-See Week gives you 2-for-1 admission to museums, skyscrapers, tours and venues across the 5 boroughs. Some of the most popular attractions included are:
One World Observatory
Empire State Building
Madison Square Gardens and Yankee Stadium Tours
National Geographic Encounter
Guggenheim Museum
The Intrepid
NYC Broadway Week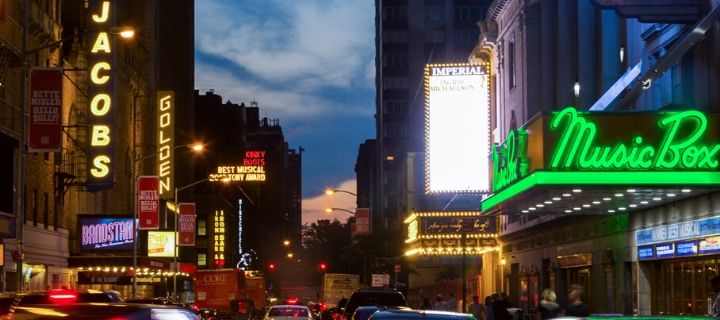 Going to a show on Broadway is one of the top things to do during a trip to New York, but a lot of the time it's not a budget-friendly outing. If you love theatre and musicals, visit New York during Broadway Week that takes place in January and September.
During Broadway Week, you can purchase 2-for-1 tickets to some of the most popular shows on Broadway like The Lion King, The Phantom of the Opera and Wicked.
NYC Restuarant Week
Do you love eating out and trying new restaurants and cuisines? Then you should visit New York in January or July to experience Restaurant Week.
New York, a melting pot of cultures, is home to over 27,000 restaurants. During Restaurant Week, you can have lunch or a set 3-course dinner at approx. 400 of its best ones at a fantastic fixed price.
Lunar New Year Festival & Parade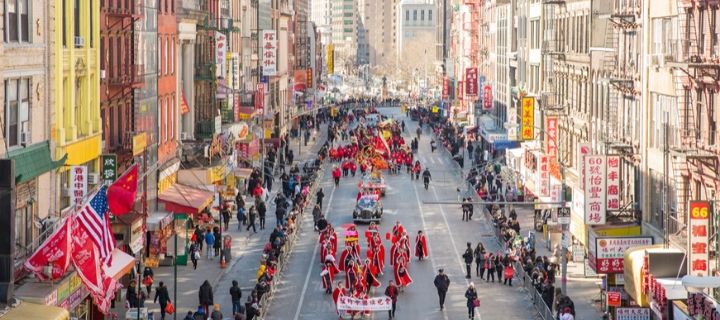 If you can't make it as far as China for the Lunar New Year, then New York is your next best thing. In Chinatown in Manhattan, Flushing in Queens, and Sunset Park in Brooklyn, a dazzling display is put on for this cultural celebration.
In February, to ring in the Lunar New Year, dragon troupes, elaborate floats, dance groups, acrobats, martial artists and marching bands entertain thousands around New York. Celebrations continue for 15 days making it the perfect time to sample some delicious Chinese food and gain a new appreciation for Chinese culture and history.
Amateur Night at the Apollo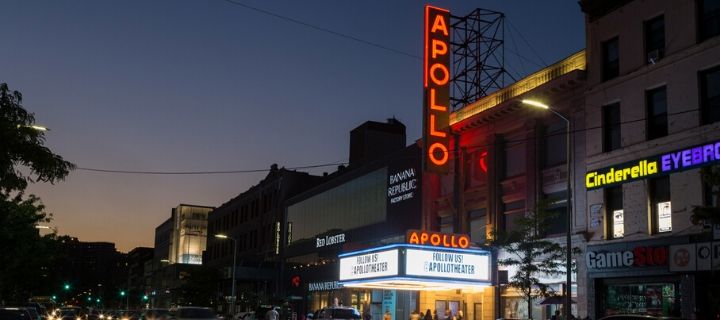 Amateur Night at the Apollo is a New York institution and the original talent show, known for its tough audience. It launched the careers of countless performers including Ella Fitzgerald, the Jackson 5, Billie Holiday, Lauryn Hill and Jimi Hendrix.
On Wednesday nights from February, performers of all kinds descend upon the Apollo in Harlem to be placed in the weekly competitions, show-offs and ultimately be crowned the Amateur of the Year.
NYC Off-Broadway Week
If you want something a bit different, try Off-Broadway for smaller and quirkier productions. Off-Broadway Week, during February and September/October, is the perfect time to see some different performances whether it's Blue Man Group, Drunk Shakespeare, Stomp or Rock of Ages. There are over 30 different shows to choose from that offer that sweet 2-for-1 deal on tickets.
St. Patrick's Day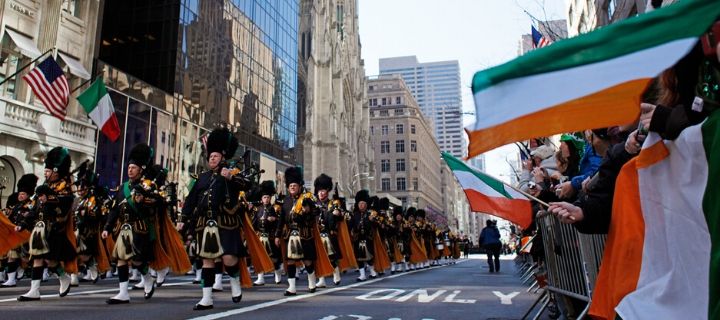 If you want a break from the local Paddy's Day parades, why not visit the gateway city than many of our ancestors travelled to? The St. Patrick's Day parade in New York is the largest in the world and is older than their Declaration of Independence.
Mets and Yankees Season Openers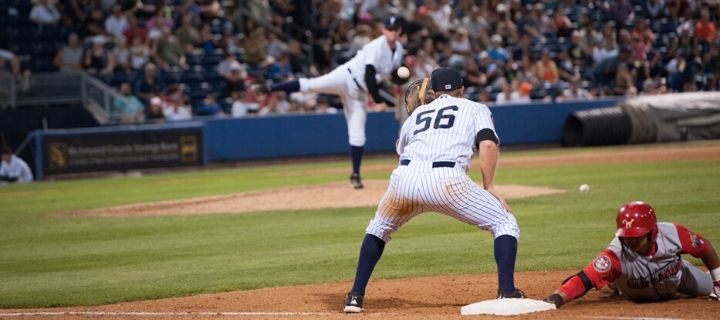 Baseball, one of America's favourite sports, is something you should definitely experience once. You can take the subway to Queens for the Mets or the Bronx for the Yankees. Both kick off their seasons in April and its the perfect time to enjoy the outdoors, eat some snacks and a tipple or two!
Tribeca Film Festival
Started by Robert de Niro, the Tribeca Film Festival celebrates film, music and culture. Originally started to revitalise Lower Manhattan post-9/11, this festival has become a staple on the film festival circuit. Screening more than 100 films (some are even screened outdoor), it's the perfect way to have a chilled out evening in the city that never sleeps.
Ninth Avenue International Food Festival
If you miss restaurant week, then you have to visit New York for the Ninth Avenue International Food Festival. Although, you might end up having to roll home across the ocean. In May, Hell's Kitchen becomes a 15-block culinary extravaganza. If you love food, then this is heaven. From Greece to Brazil, Italy to Thailand, Morocco to Spain, you'll be spoilt for choice eating your way around the world.
Shakespeare in the Park
A New York tradition since the '60s, Shakespeare in the Park has drawn over 5 million people to the park since it began. You can see the Bard's most popular plays including Othello, Macbeth, The Tempest and King Lear during August for free at The Delacorte Theater in Central Park.
Museum Mile Festival
Museum Mile is a stretch along 5th Avenue filled with museums, galleries and cultural centres. For one evening in June, the stretch between 82nd and 105th street is closed off to traffic, becoming a huge art and cultural celebration. Museums like the Guggenheim, MET and Museum of the City of New York all offer free admission. On the street, there's musicians, street performers and food stalls galore.
Pride Week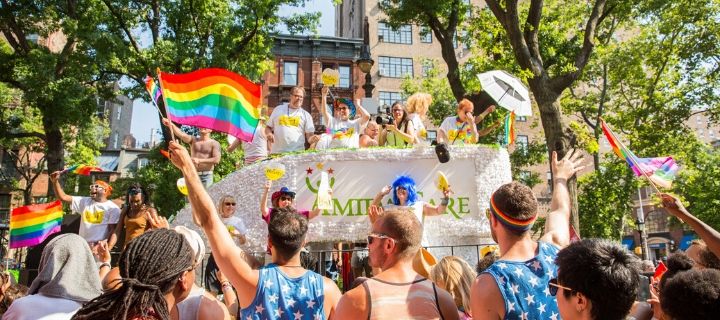 Pride Week is a huge week in the New York calendar. The pinnacle is the Pride Parade on the 30th of June with has 110 floats and hundreds of people marching along with them. The parade goes from 29th Street and 5th Avenue and finishes on 16th Street and 7th Avenue, passing by the historic Stonewall Inn. You can also head for PrideFest, a street festival on Hudson Street or go on a Pride Tour to learn about areas of New York that are important to the LGBT+ community.
Archtober
Fascinated by buildings and the minds behind the design? Visit New York during Archtober, or Architecture and Design Month, as it's more formally known. From tours of buildings to lectures, films and behind-the-scenes, doors for more than 100 tours, lectures, films and celebrations, offering behind-the-scenes peeks at the buildings that characterize this metropolis.
Holiday Train Show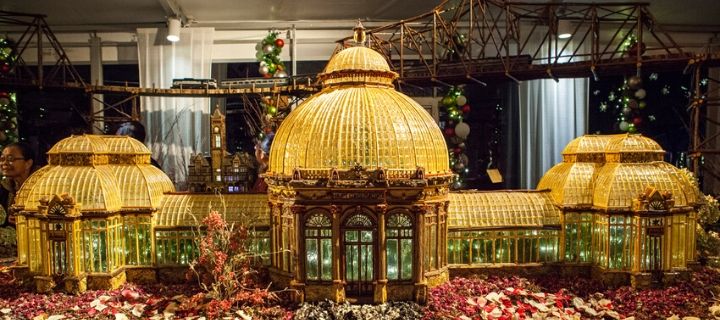 From November to January, marvel at model trains zipping through a miniature display of over 175 famous New York landmarks. From the Rockefeller Centre to the Statue of Liberty, the most iconic spots will be recreated from all-natural materials. Housed in the Botanical Gardens near the Enid A. Haupt Conservatory, this year's Holiday Train Show celebrates Central Park and the harmony it brings to the city.
Which event will you attend?
---