The capital of Austria, Vienna is filled with culture. Divided by the Danube, it was home to artists and intellectuals like Mozart, Beethoven, Strauss and Sigmund Freud.
If you enjoy stepping back in time and exploring imperial palaces and castles, admiring stunning architecture, then Vienna is for you. If you love meandering through museums, Vienna has its own Museum Quarter with museums for art history, modern art, natural history, architecture and a children's museum. Or simply ambling around the small streets in Inner Stadt with plenty of cake and coffee stops will make for a perfect Vienesse afternoon.
Here are our top things to make a perfect weekend getaway to Austria's capital…
What to See in Vienna
Schönbrunn Palace
The Habsburg family ruled in Vienna for 650 years and had a profound influence on the architecture and stature of the city. The spectacular Schönbrunn Palace was their main summer residence. First records of it date back to 1569. In Schönbrunn Palace, you can tour dozens of its rooms like the Marie Antoinette Room, Porcelain Room, Mirrors Room and Hall of Ceremonies.
A visit to Schönbrunn Palace isn't complete without a visit to its UNESCO World Heritage gardens. Stretching for 1km north to south and 1.2km east to west, a leisurely stroll admiring the gardens is a perfect way to spend an afternoon.
Hofburg Palace
Hofburg Palace is another palatial complex of the Habsburg dynasty. It served as their main winter residence. Today, its home to the office of the President of Austria and is a presidential base. In the Hofburg Palace, you can visit the Sisi Museum, Imperial Apartments and Silver Collection.
Sisi Museum: Considered to be the most beautiful queen in Europe at the time, Empress Elisabeth 'Sisi' had a complex and fascinating life. Looking at her life from childhood to her marriage to Emperor Franz Joseph at age 15 to her assassination, the museum gives an insight into who the Empress really was.
Imperial Apartments: Within the palace wings, each member of the family had their own apartment. Today, they fill a multitude of functions, but some, including those of Franz and Sisi, can be viewed by the public in their original state from the 18th and 19th century. The Bergl Room, Dining Room and Dressing & Exercise Rooms are our top picks!
Silver Collection: Learn all about the culture of courtly dining in the Silver Collection Museum. With 7,000 of over 150,000 pieces of silverware, tableware, candelabras, centrepieces and glassware on display, this is a brilliant insight into life in a palace.
The Spanish Riding School
The Spanish Riding School is the only institution in the world that has been practising a classical style of horseriding for more than 450 years. The shows are extraordinary to behold. With an accompaniment of classical Viennese music, the horses, from young to fully trained stallions, seamlessly move through their choreographed routines. We'd recommend going to one of their performances that are accompanied by the Vienna Boys' Choir, one of the most renowned choirs in the world.
Where to Go in Vienna
MuseumQuartier
MuseumsQuartier, is on the site of the Habsburgs' stables, built in the early 18th century. This is home to some of Vienna's most important museums and galleries. In the Leopold Museum, you can see the famous 'The Kiss' painting by Gustav Klimt. The micro-museum of typography at Q21 shows the cultural and social impact typography can have. mumok, the museum of modern art, is the largest museum of modern and contemporary art in central Europe. It has over 10,000 pieces of art by approx. 1,600 artists with captivating exhibitions like 'Objects Recognised in Flashes' and 'Reading Time in Space'.
The Cafes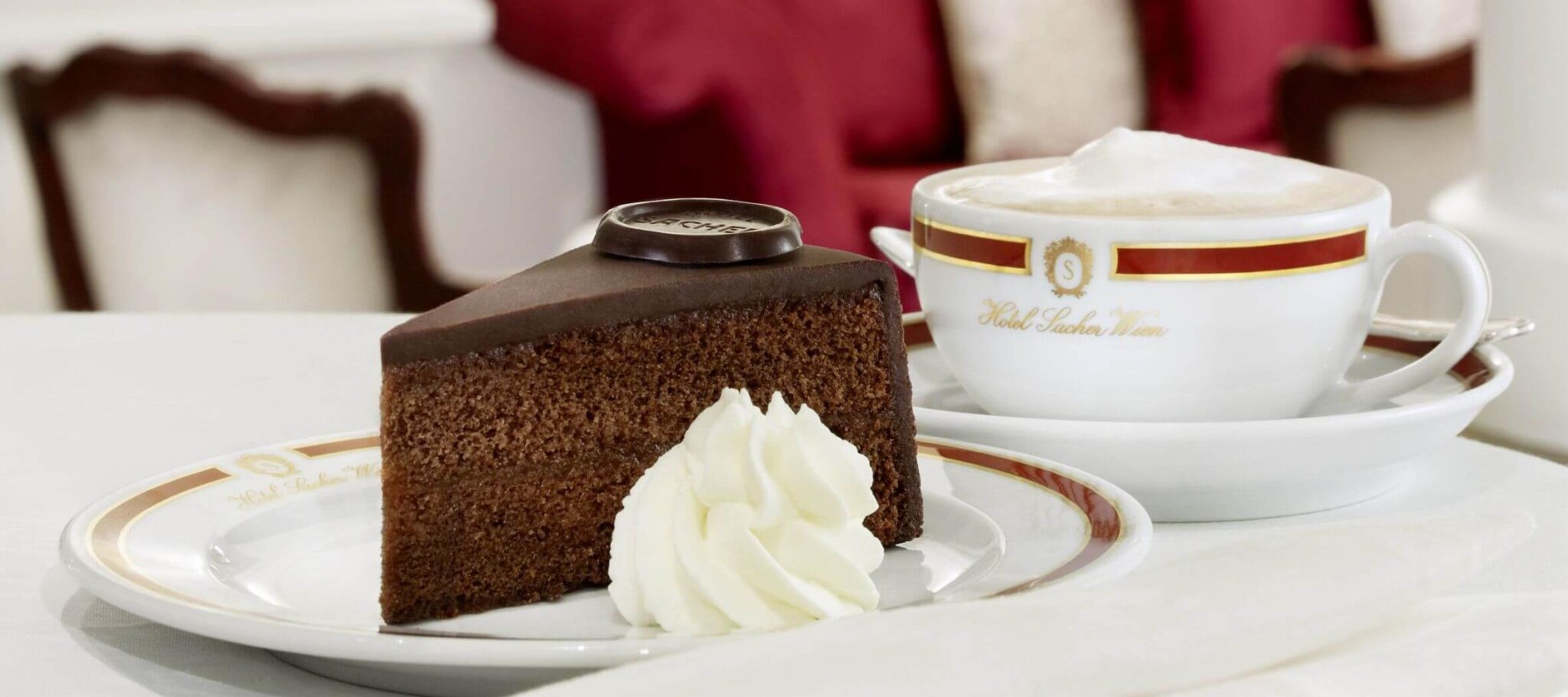 The first coffee house opened in Vienna in 1685 and since it has become famous for its coffee culture. Some of the top ones you should try are:
Café Central: Open in 1876, Café Central was a favourite with revolutionaries and thinkers of the time like Trotsky and Freud. It's interior is stunning with cathedral-esque domed ceilings and a selection of pastries and treats sumptuous enough to match.
Café Sacher: In Hotel Sacher near Stefansplatz, Café Sacher is the place to try the original Sacher-torte. Sacher-torte is a deliciously dense chocolate cake. It has a double layer of apricot jam on top and covered in rich dark chocolate.
Café Demel: Opening as a confiserie in 1786, it became hugely popular with aristocrats and Vienna's bourgeoisie. Located beside Hofburg Palace, it is a favourite café for its delectable desserts from apple strudel to chocolate bombe. It oozes old-world charm. You can visit its museum and even have a peek into their bakery!
Where to Stay in Vienna
4* NH Wien Belvedere
The 4* NH Wien Belvedere is perfectly located so you can make the most of your city break in Vienna. Situated across from Belevedere Palace, it's a 20-min walk, or 3 tram stops, to Vienna's centre and the main attractions. In the historic former State Printing Offices, the 4* NH Wein Belvedere has its own spa facilities to fully relax after a day of sightseeing. Its fantastic breakfast buffet prepares you for the day and its bar area is lovely for unwinding in the evening.
5* Hotel de France
Located along the Ringstraße boulevard, the 5* Hotel de France makes for a brilliant base for your Vienna city break. Guests love its spacious rooms, friendly staff and deliciously varied breakfast buffet. It's a great choice for exploring nearby points of interest like the Rathaus, Sigmund Freud Museum and the Beethoven Museum.