How to Spend the Perfect Weekend in Brussels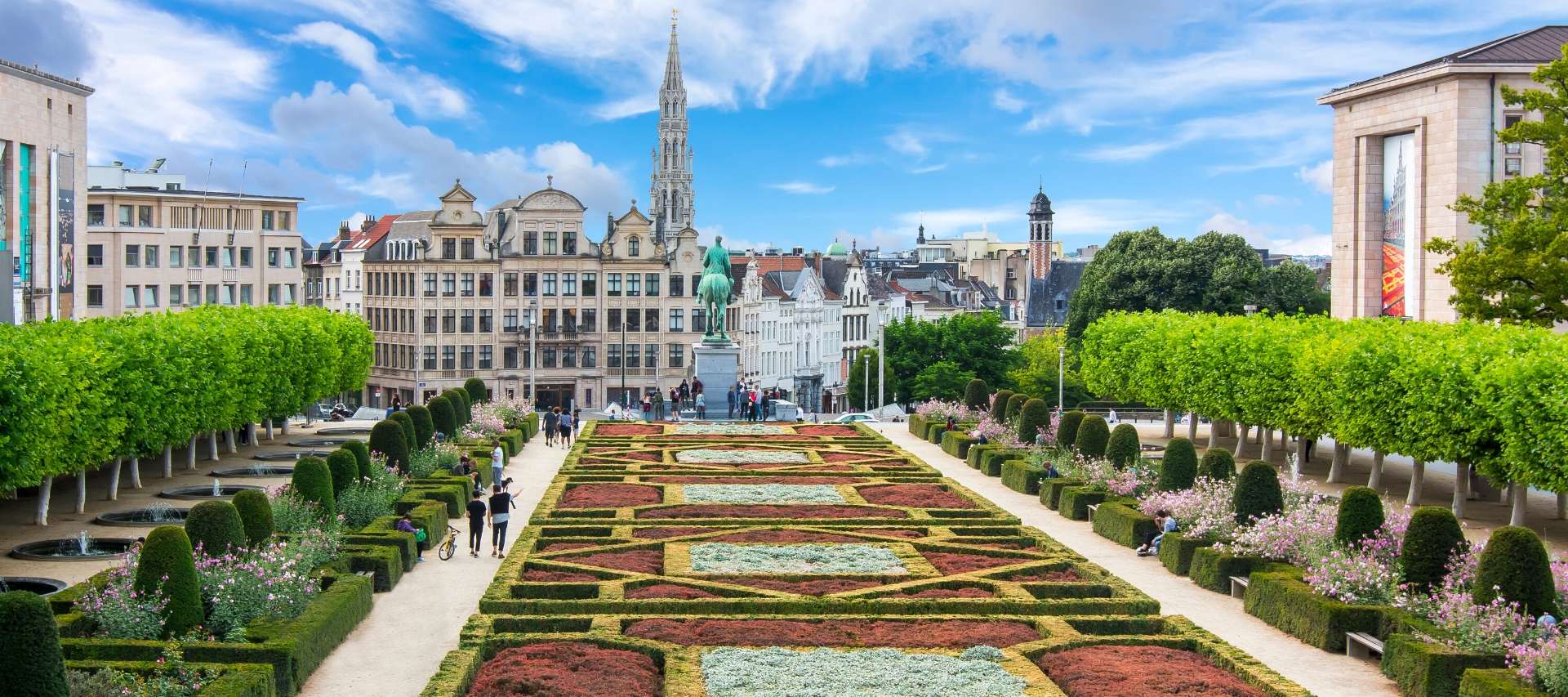 A city that's famous for its beer and chocolate is enough of a reason for me to visit. Brussels offers so much more than its political stereotype. It's a city where modern meets medieval and this is apparent in its architecture and culture. Dig deeper to discover the city's contemporary art scene and you'll find a city that doesn't take itself too seriously. This guide offers the top things to see and do and where to stay, ensuring you'll spend the perfect weekend in Brussels.
What to See in Brussels
Grand Place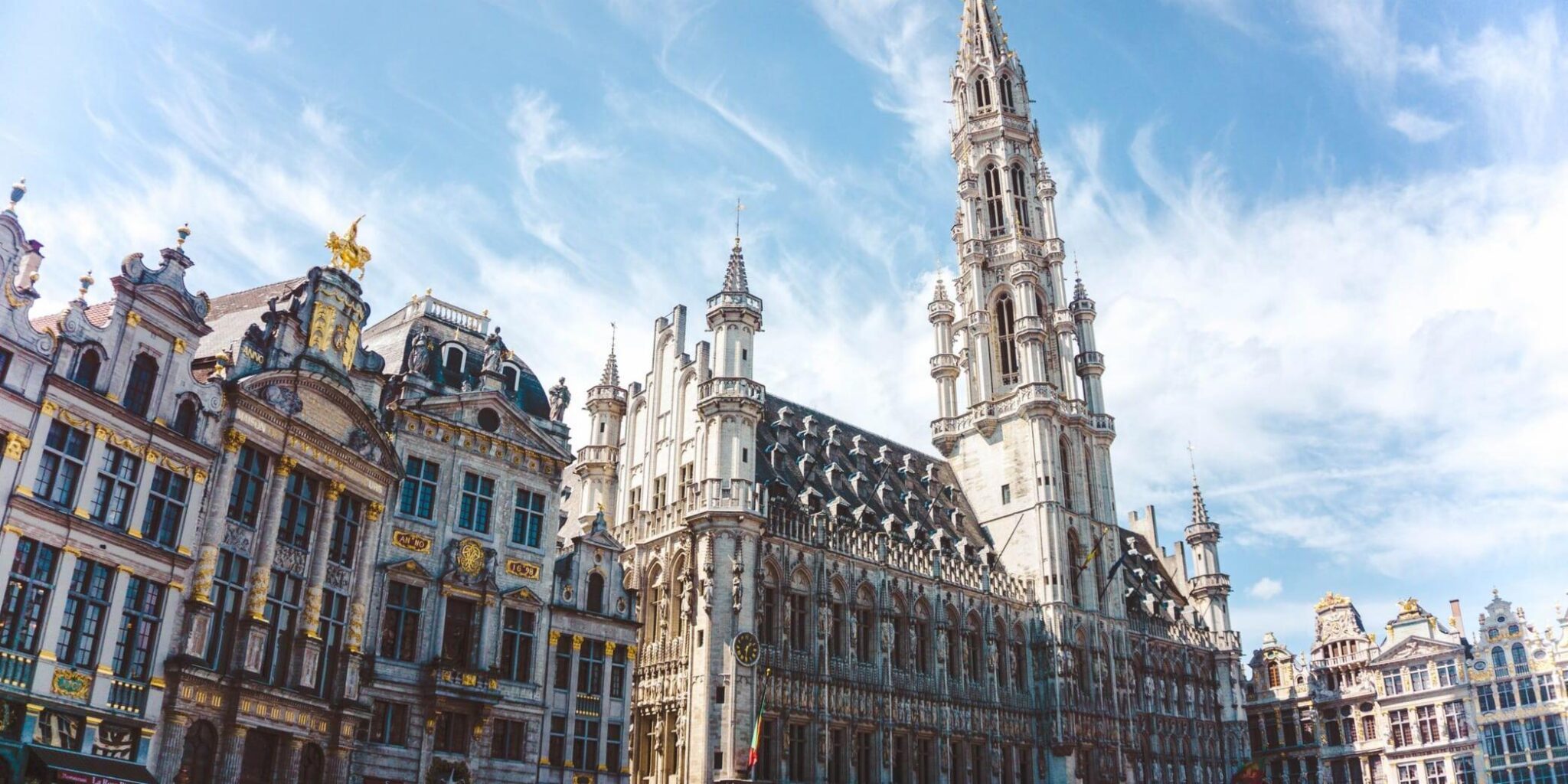 The Grand Place is the main square in Brussels, best known for its opulent architecture and wealth. It hosts many annual festivities and events from the Flower Carpet show to Winter Wonderland. The cobble-stoned square has numerous spots to sample Belgian beers and chocolate shops to indulge in. The best waffles in Brussels are at Maison Dandoy. Make sure to stop in and taste these delicious, fluffy waffles in their fabulous tea-rooms, you sure won't regret it.
Mannekin Pis
In a small corner located between two main streets, is the home of one of most peculiar attractions in Brussels: Mannekin Pis Fountain. This bronze statue translates to Little Peeing Man, and is an emblem of the city of Brussels. During special events, it's Belgian tradition to dress up Mannekin Pis in costumes. He has quite the collection of outfits in his wardrobe. From historical to modern clothing including Mickey Mouse and Santa Clause. This well-loved icon is a symbol of resilience and defiance and visitors can go admire this funny tourist attraction for free.
Mont des Arts
If you're an art fan, a visit to Mont Des Arts is a must-do. Visit multiple museums or just hang out and relax in the city's Art District. There's a magnificent garden to escape from the hustle and bustle. Visitors can climb up to the Coudenberg palace, where you'll discover unbeatable views of the city. Major tourist attractions are located within walking distance from here including the Musical Instrument Museum, the Royal Museums of Fine Arts, and the Royal Palace.
What to Do in Brussels
Atomium and Mini-Europe
Those who took chemistry in school may recognise the symbolism of this quirky building. There are 9 spheres representing atoms which are connected by tubes with escalators and lifts. Built in 1958, to celebrate post-WWII advancement, it's now a museum and a fantastic viewing point over Brussels. Located at the foot of Atomium is Mini-Europe. A recreation of miniature landmarks in Europe including Big Ben, Eiffel Tower, and the Leaning Tower of Pisa for example. It's a very cool and interesting experience. Visitors can purchase combination tickets for Atomium and Mini-Europe, read more about this here.
Belgian Comic Strip Centre
Honouring Belgian comics for more than 25 years, visitors can't miss this iconic attraction located in the centre of Brussels. The permanent and temporary exhibitions enable visitors to discover timeless countless cartoon strips. Characters include The Smurfs, Tin Tin and Lucky Luke for starters, all with exhibitions dedicated to them. There are plenty of photo opportunities too, so it's definitely worth the visit on your trip to Brussels.
Chocolate Workshop at Laurent Gerbaud
Every Saturday morning for two hours, visitors can attend a chocolate workshop. Laurent Gerbaud, one of the best chocolatiers in Brussels, hosts this popular workshop every weekend. Where better to learn this than in the chocolate capital of the world?! Decorate simple squares of chocolate with toppings such as various fruit and nuts, depending on personal preferences. Prepare for the ultimate mouth-watering activity. These workshops are extremely popular so book well in advance to avoid disappointment. You can send an email to book in here.
Where to Stay in Brussels
5* Hotel le Plaza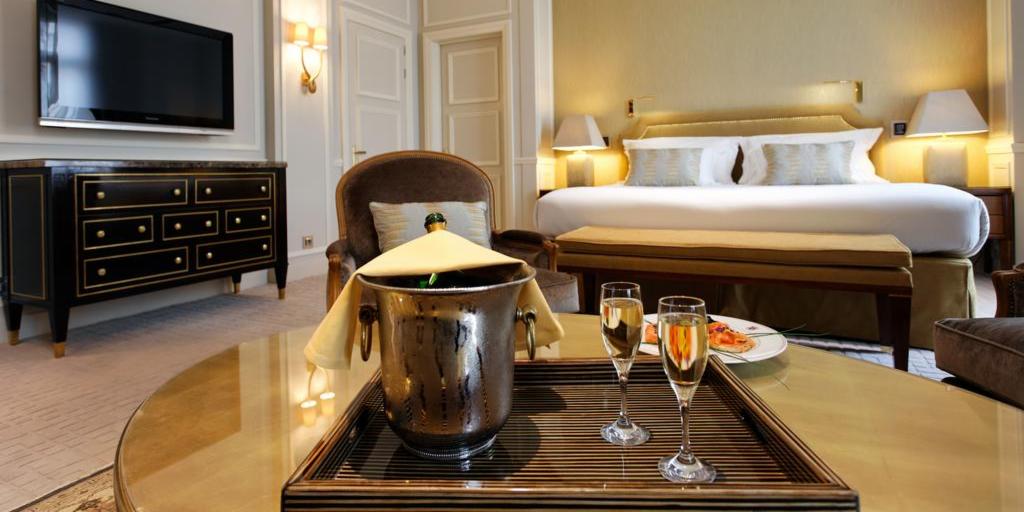 This stunning 5* hotel is in a prime location in central Brussels. Only 10 minutes from Grand Place and right beside Reu Neuve shopping district and the Comic Strip Centre. This wonderful hotel oozes elegance and sophistication. Amenities include a bar, restaurant and fitness centre with free Wi-Fi.  Each room is equipped with flat-screen TVs and mini-bars. Hotel le Plaza is the ultimate stay for your weekend getaway.
4* Hotel Warwick Barsey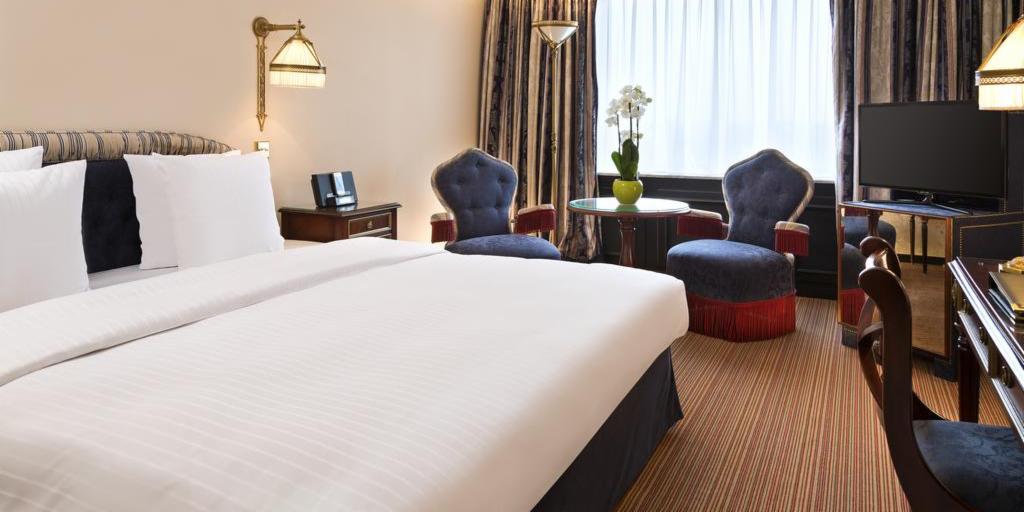 This 4* boutique hotel is full of personality and provides a welcoming atmosphere to its guests. Located on Avenue Louise, which is known for its art history and luxurious shopping stores. Bois de La Cambre, Brussel's largest park, is 700 metres from the hotel. The guest rooms are superbly styled, offering up-to-date amenities. Guests can enjoy a leisurely stroll through the property's interior garden, which is hailed as one of the most spectacular in the city.
So, what are you looking forward to most on your city break to Brussels?
---