Top 10 Things to Do with Kids in New York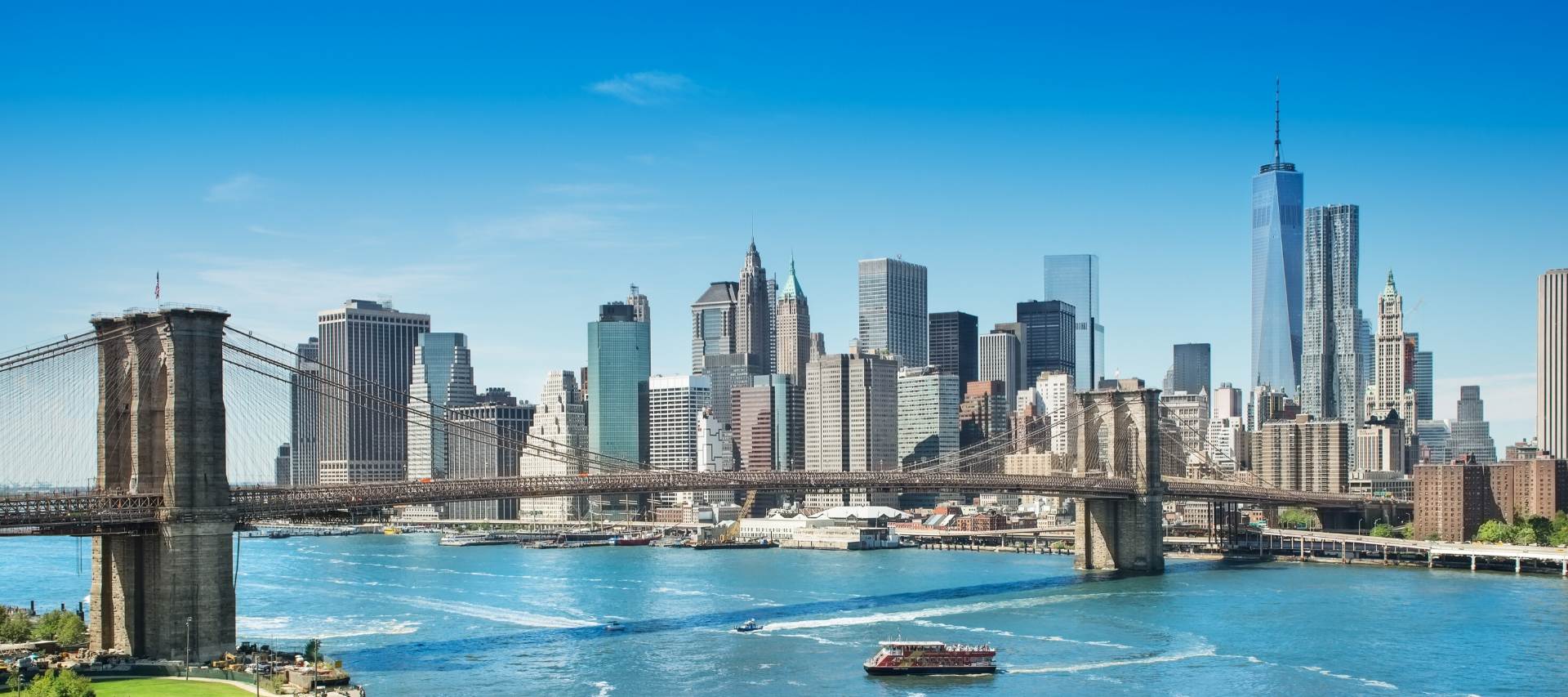 New York is the ultimate city break. It is, after all, the city that never sleeps. While it might seem daunting for families, a trip here will be an experience that the whole family will remember. This city is jam-packed with things to do, so we've put together a list of our top 10 attractions that kids (and parents!) will love.
New York City Fire Museum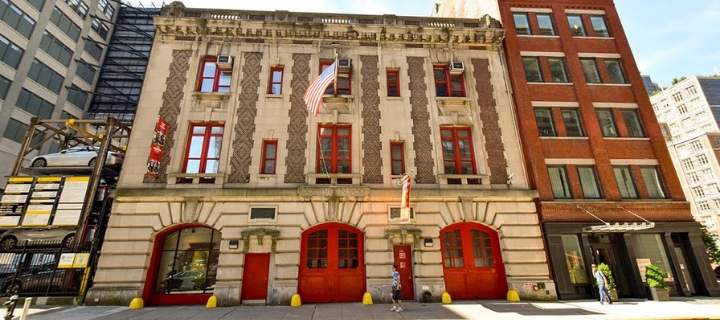 The Fire Department is an important part of any city or town. The New York City Fire Museum shows the history of firefighting from the days of top hats and bucket brigades to modern fire engines. It also pays tribute to the 343 FDNY firefighters who lost their lives on 9/11. If the shiny fire trucks don't impress, the opportunity for both adults and kids to dress up like a firefighter sure will!
The New Victory Theatre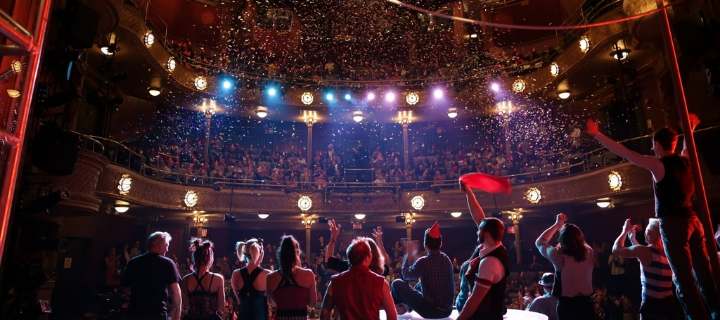 While New York is filled with theatres and shows, The New Victory Theatre is different from those on and off-Broadway. It's a non-profit theatre purely for kids and families. Through the arts, it aims to "spark the imagination and broaden our understanding of the world and our place in it". It has shadow shows, acrobatic shows, sensory-friendly shows and family workshops where everyone can get involved and set their imagination free.
Museum of the Moving Image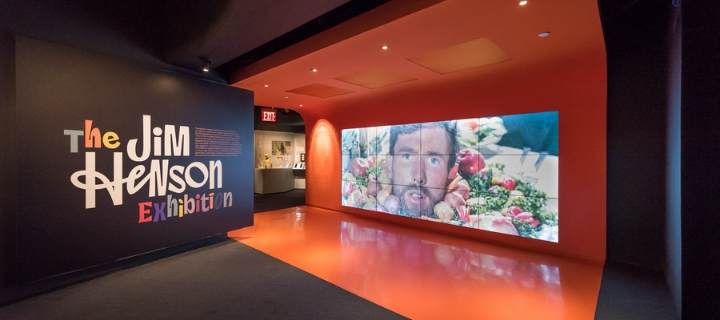 New York itself is a character in so many famous films and TV shows like Friends, Seinfeld, You've Got Mail & hundreds more. At the Museum of the Moving Image, you'll get an appreciation for the history, technique, and technology involved in bringing stories and cities to life. With exhibitions on Stanely Kubrick, Jim Henson & the Muppets and one of America's favourite families, the Simpsons, there's something for every age group to enjoy.
American Museum of Natural History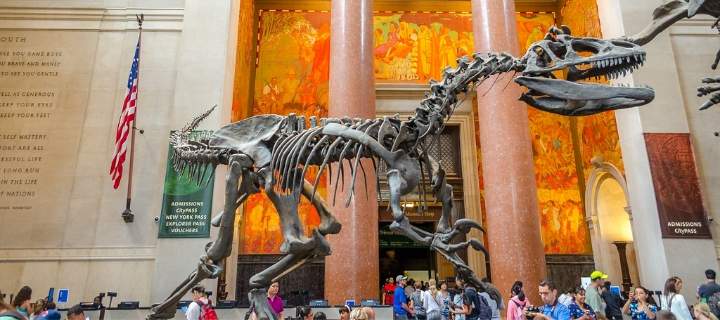 If you've watched Night at the Museum, you will have had a peek inside the American Museum of Natural History. You can easily spend an entire day exploring every exhibition on display. With just over 40 permanent exhibits and 6 special exhibits, you'll be awestruck and filled with fascinating facts when you leave. From the Stegosaurus and T-Rex to African elephants, Galápagos Giant Tortoise and skeletons from almost 4 million years ago, this museum is filled with treasures.
Intrepid Sea, Air and Space Museum
The Intrepid Sea, Air and Space Museum is the place to visit if you're interested in naval history, space exploration or technology. The Intrepid served in WWII, Vietnam and throughout the Cold War era. You can see exhibits on the impact of kamikazes, the Vietnam War and the USS Growler submarines. You can also climb into jets and into cockpits of fighter planes for an unforgettable simulator experience.
National Geographic Encounter: Ocean Odyssey
See what life is like under the sea at the National Geographic Encounter: Ocean Odyssey. Using groundbreaking technology, you can immerse yourself in the ocean. Get up close to sea lions, majestic humpback whales, witness what a luminous coral reef is like at night and much more. It's an experience you'll be talking about for weeks after you return home!
FAO Schwarz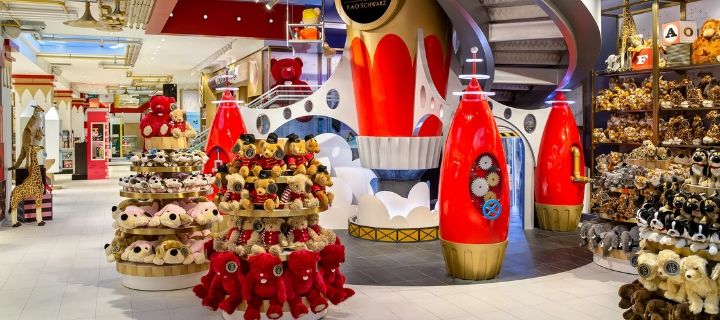 FAO Schwarz Toy Shop gained notoriety worldwide through the film Big starring Tom Hanks (you can watch the famous clip here). Much like a visit to Hamleys is a necessity in London, the FAO Schwarz is an essential stop in New York. This toy shop was founded 150 years ago with the dream of creating a "bountiful emporium full of extraordinary, one-of-a-kind toys from all over the world". Encouraging the imagination and playfulness of children is at the centre of this amazing toy shop. Therefore, it's a must-visit for families.
The LEGO Store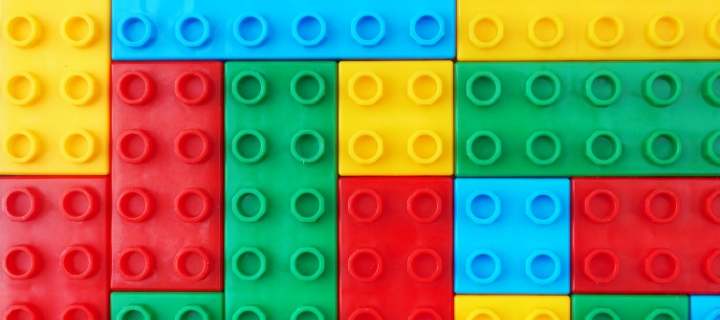 Do you still have money and patience after FAO Schwarz? Then consider a visit to the LEGO Store at Rockefeller Centre. It's a brand that needs no introduction. With exclusive LEGO sets, hard-to-find bricks, miniature LEGO versions of New York and oodles of fun activities and games, it's a great way to spend an hour.
Coney Island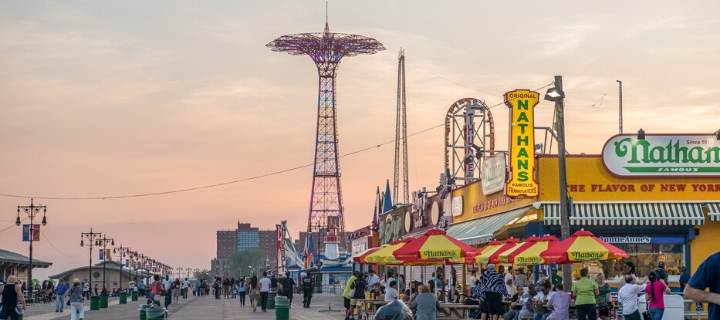 A day out on Coney Island is a brilliant option for families visiting New York during Spring or Summer. Swap skyscrapers for the sea and have a thrilling day at Luna Park. Eat your weight in hotdogs at Nathan's Famous and enjoy strolling the boardwalk. Feeling brave? Try the Cyclone rollercoaster, America's oldest wooden rollercoaster built in 1927. Cyclone is still as hair-raising as it was when it opened! Coney Island is just a 45-minute train ride away from Midtown.
Top of the Rock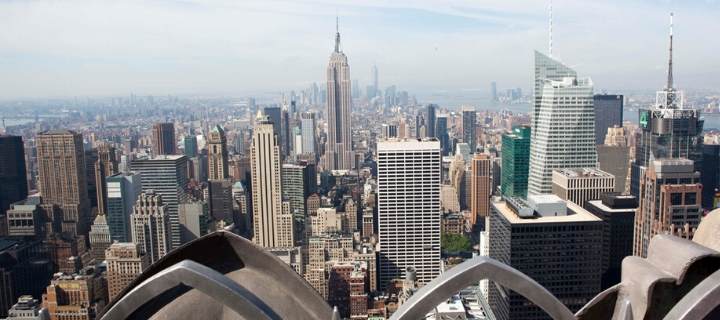 Want to see the iconic Empire State Building? Or the expanse of Central Park? For the best views of Manhattan, go to Top of the Rock at Rockefeller Centre. On your visit, you'll get to learn about the Rockefeller Centre. You can re-create the photo of construction workers eating lunch on a steel beam. Then, most importantly, take in the breathtaking views of Manhattan.
TOP TIP: Save some money and take some stress out of your trip with a City Pass. It costs €128 for an adult and €105 for a child. It includes:
American Museum of Natural History
Intrepid
Top of the Rock
Empire State Building
Ellis Island & Statue of Liberty
The Metropolitan Museum of Art.
What will be top of your list?
---