Your Theme Parks Bucket List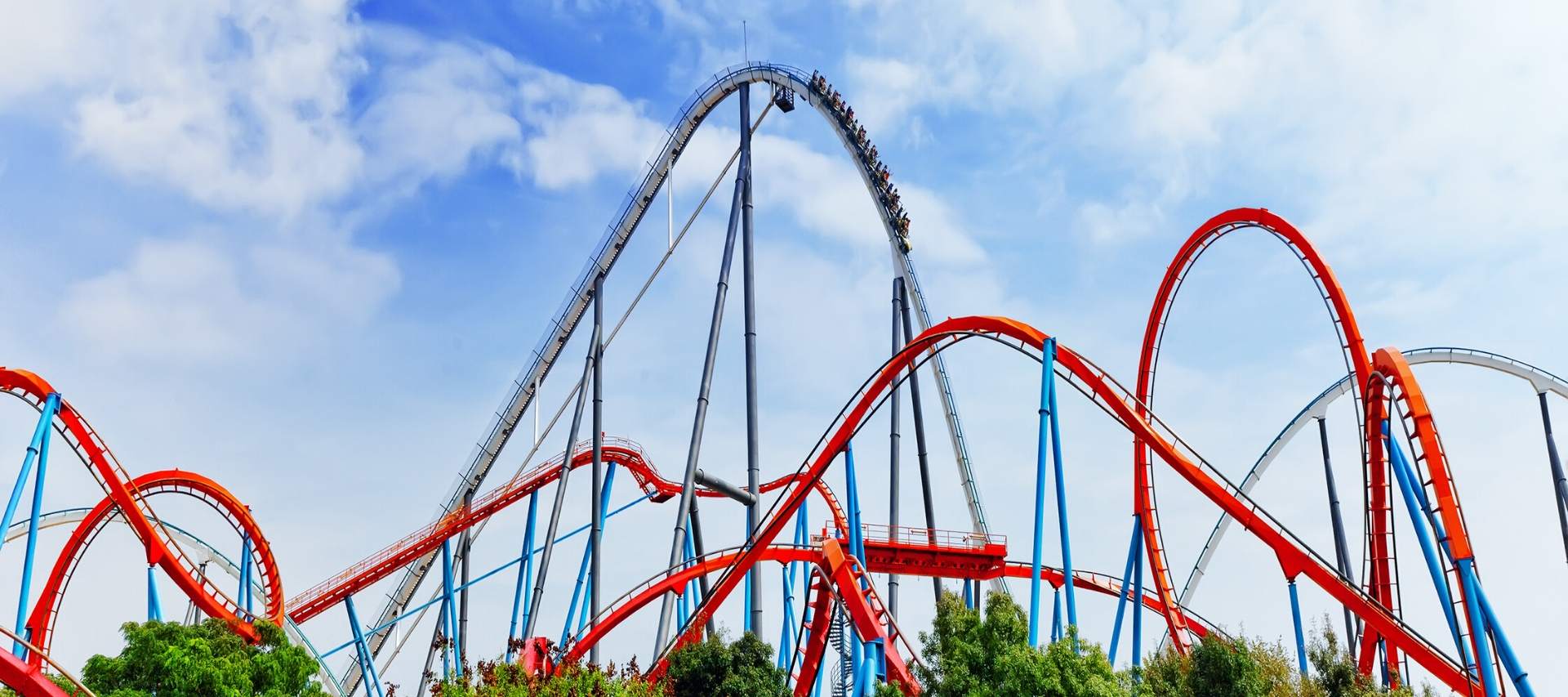 Fortune favours the brave. Chasing thrills and adventure couldn't be easier on your holidays thanks to nearby theme parks. Flocking to see themed lands and iconic characters dressed up in costume is fun for every age. This guide will give you the ultimate theme park bucket list. So, whether you're planning a family holiday that the kids will talk about for months or looking to spend your days pushing the limits, these theme park picks will serve all your needs!
Disneyland Paris
Disneyland Paris gives you the chance to fulfil childhood fantasies and meet the iconic characters you looked up to as a child. It first opened it's doors back in 1992 and has become Europe's most visited theme park. The entire resort consists of 7 official Disney-themed hotels, the Disney Village and the two parks: Park Disneyland and Walt Disney Studios. It welcomes over 15 million guests a year.
Each of the parks have fantastically thrilling rides, beloved characters and magical moments to cherish. Disneyland Park is where Sleeping Beauty's Castle looks out over the park and where you'll find popular attractions such as Thunder Mountain and Disney's Once Upon a Dream parade. While Walt Disney Studios are suited to teenagers and adults. There are more adrenaline-pumping rides here than in Disneyland Park, such as Rock n' Roller Coaster and Tower of Terror. It has a cinema theme, so visitors can take studio tours and watch stunt shows. It's a bucket list theme park for sure and if it's not on your list, then definitely add it.
Efteling, Netherlands
This enchanted fairy-tale themed park has a charming woodland setting and cute elves and trolls frolicking about. Younger kiddies will adore the quirky atmosphere and characters. Teens and adults have the chance to experience the adrenaline pumping roller-coasters, with your favourite fairy-tale characters roaming around. It makes a nice change from the everyday modern theme parks. Efteling describes itself as the "largest living picture book". Highly recommended for fans of Brother's Grimm and old fashioned fairy-tales.
Located in Kaatsheuvel, it's about an hour drive from Amsterdam Airport. It's the largest theme park in the Netherlands and attracts over 5 million visitors a year. There are multiple coasters, flume rides, carousels and ghost trains to experience. You'll be spending your time taking in and admiring the folklore elements and architecture of this unique theme park. The park is split into 4 lands: Marerijk (Fairy Realm), Reizenrijk (Travel Realm), Ruigrijk (Adventure Realm) and Anderrijk (the Other Realm). Each has their own standout attractions dedicated to different fairy tale stories.
Universal's Island of Adventure, Orlando
Winning the top spot for TripAdvisor's Travelers Choice as the number one Amusement Park in the world. The sister park of Universal Studios, it has all the iconic lands where heroes and myths become real. This includes the Wizarding World of Harry Potter, Jurassic Park, Marvel Super Heros and Dr Seuss World. There are plenty of insane attractions for teenagers and adults and Seuss Landing caters to the younger kids. This park is more focused on the rides and attractions than the parades and shows you'd find in other parks
With the four lands, live interactive shows, dining and shopping, there's hours of entertainment here.
PortAventura, Salou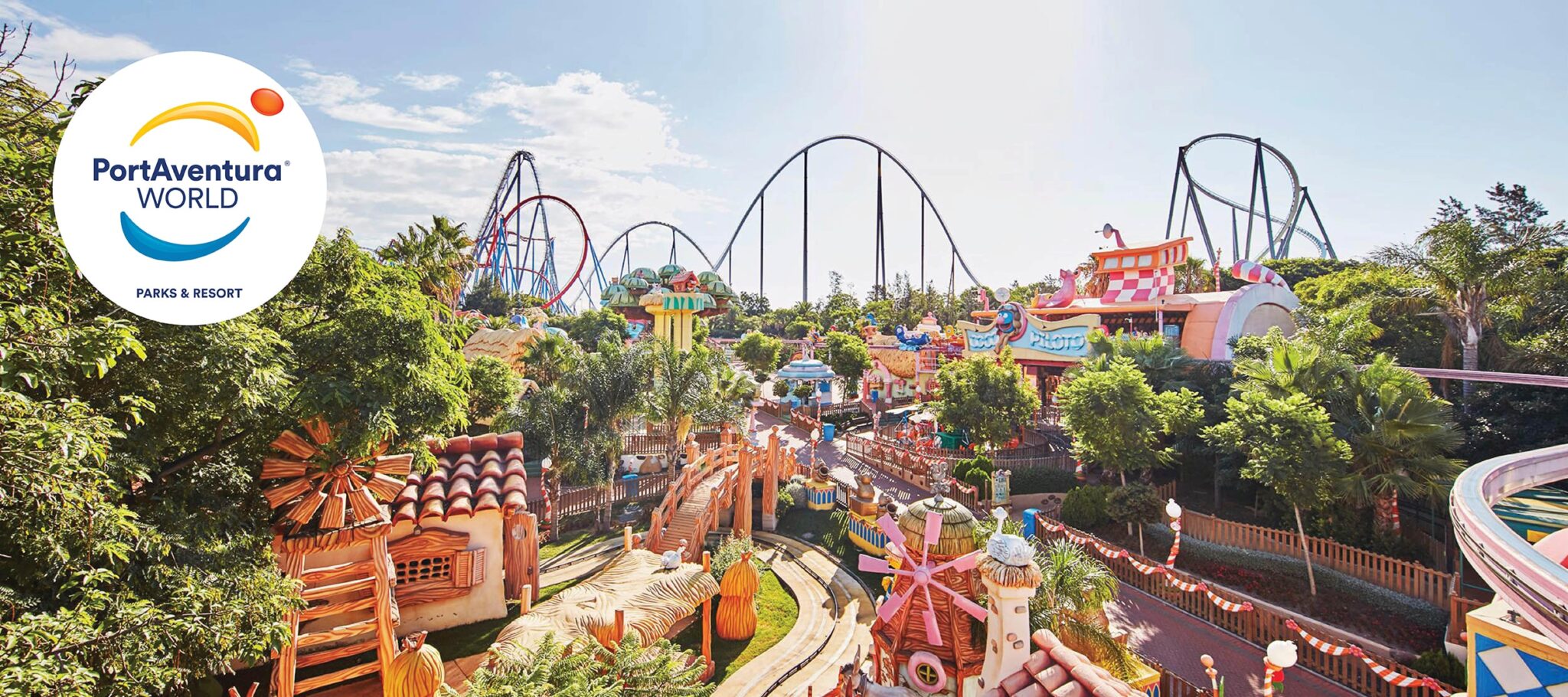 PortAventura World is encompassed of PortAventura Park, Ferrari Land and Caribe Aquatic Park. It also has 5 themed hotels and 3 golf courses. Spain's flagship attraction is located in Salou. So, adding a day or two at this theme park to your sun holiday is essential. You can purchase combination tickets for the different parks here.
PortAventura Park has over 40 spine-tingling attractions to satisfy the adrenaline junkies and bring excitement into the trip. It has 6 different worlds to explore: Mexico, Catalonia, Polynesia, the Far West, Mexico and Angkor, all of which have their own exciting attractions. Discover the dizzying roller coaster Dragon Khan, the mind-blowing Hurakan Condor or Europe's highest roller coaster, Shambhala.
Thorpe Park, UK
Located just 20 miles outside of London, visitors will discover the jaw-dropping Thorpe Park, the UK's most thrilling theme park. Its well served for transport links, you can take the train, car, bus or taxi here. Depending on the time of year, the park has exciting seasonal events, such as Supercharged Summer to Fright Nights. So, no matter what time of the year you visit it can be a different experience. Whether you want to push yourself to the limit or soak up the thrills on their water rides, the choice is yours.
Which thrilling theme park will you be visiting?
---