Your Guide to the Neighbourhoods in Miami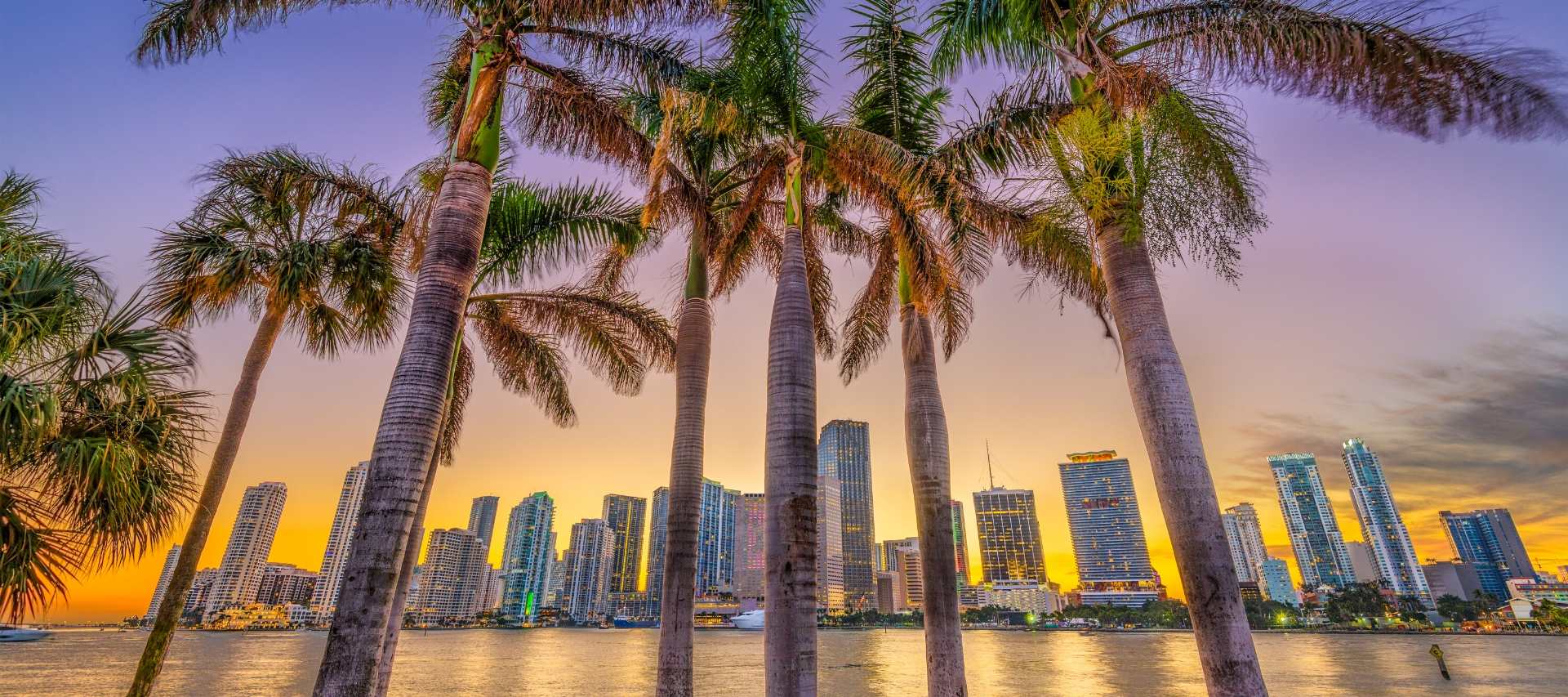 The sunny city of Miami on Florida's southeastern coast is home to a number of diverse neighbourhoods. In order to get the full experience when visiting this hotspot, it's a good idea to branch out and explore more than just downtown Miami. So, we've compiled a list of the absolute must-see neighbourhoods in the Magic City.
Little Havana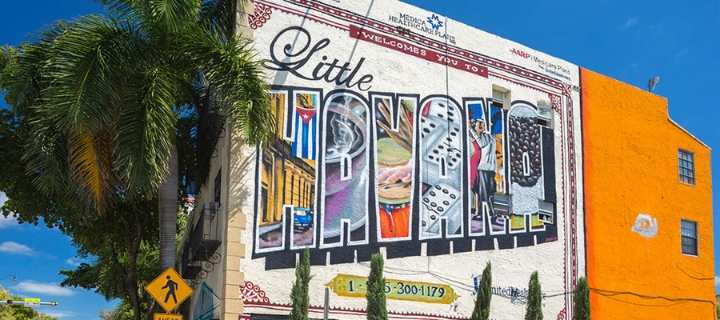 Miami is home to the largest concentration of Cubans outside of Cuba, so Little Havana offers an authentic cultural experience you should definitely check out. There's nothing quite like Cuban cuisine, so taking a walking food tour of Little Havana is a great way to get to know the neighbourhood. For a delicious dinner head to Versailles, one of the finest Cuban restaurants in Miami. Then, wander down Little Havana's main street, Calle Ocho and pop in and out of cute cafes, souvenir shops, and fruit stands.
Wynwood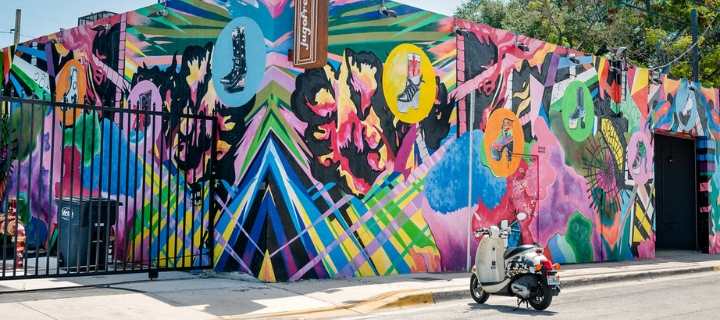 Wynwood is an up-and-coming area that has totally transformed in recent years. It's a huge hub for artists, musicians, and other creative types. A trip to Miami would be incomplete without a visit to the gorgeous, vibrant Wynwood Walls. Then, pop into some abstract art galleries or local hipster cafes. Don't miss your chance to capture the perfect Instagrammable moment with all the colourful street art around Wynwood.
Brickell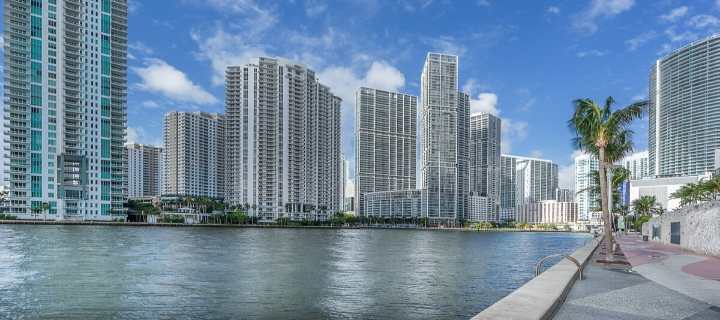 What was once a run-of-the-mill financial district, Brickell has become quite the hotspot in recent years! This downtown area is full of happening bars, chic restaurants, and luxury hotels. It's also relatively close to South Beach, offering easy access to the famous white sandy beach paradise. Brickell is also home to a new shopping centre, called Brickell City Centre, which includes lots of top, high-end brands.
Little Haiti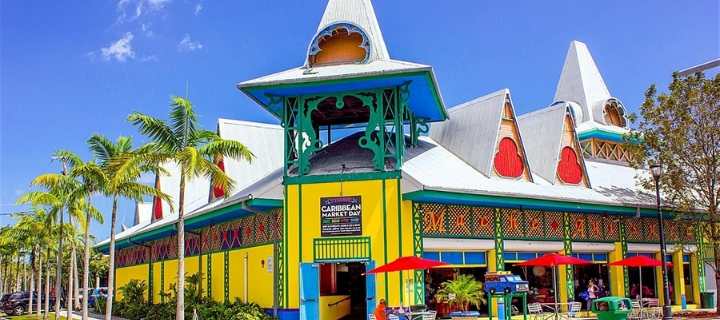 Though you may not have heard of it, Little Haiti is one of Miami's best-kept secrets. This bright neighbourhood is home to a large population of Haitian immigrants, making it an excellent place to learn about authentic Haitian culture. Peruse a traditional Caribbean market and local art galleries. Then, if you're lucky enough to visit on the third Friday of the month, head to the "Sounds of Little Haiti" bazaar. Here you can enjoy live Haitian music, stands full of unique artwork, and try delicious traditional foods.
Coral Gables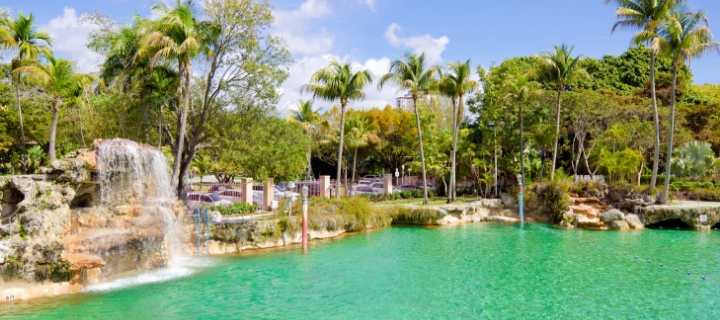 The lush, expansive Venetial Pool is located in the residential haven of Coral Gables. Here you can swim in a beautifully decorated manmade lake that'll have you forgetting you're in Miami and not Italy! However, Coral Gables is more than just its best-known attraction. This upscale area also includes lots of fancy boutique shops and fine dining venues. You can even stay in Coral Gables at one of the many breathtaking, elegant hotels in the neighbourhood.
Miami Design District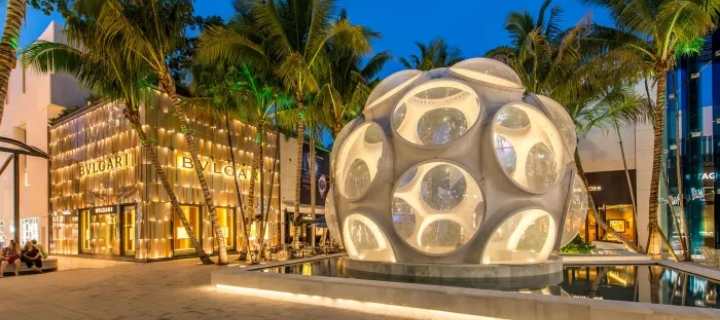 One of Miami's trendiest neighbourhoods, the design district is not to be missed on your visit to this city. As its name suggests, this neighbourhood is home to a number of innovative art exhibitions, architectural feats, and high fashion shops. In fact, there are over 130 of these creative venues in the Miami Design District! If you are a fan of all things Prada and Gucci, this is the neighbourhood for you. If you'd rather just eat to your heart's content, you're also in luck. The design district includes some of the city's top restaurants, too.
Coconut Grove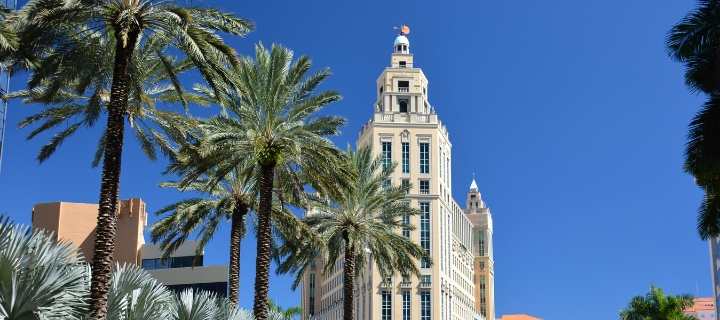 Last but not least, Coconut Grove is the perfect place for anyone in search of a more active holiday while in Miami. Walking and biking along the water is the best way to enjoy this laid-back neighbourhood. Also, lush Peacock Park is a lovely place for a stroll, and it even connects straight to the boardwalk. For a bit of history, check out the stunning Vizcaya Museum and Gardens.
Are you ready to explore these gorgeous neighbourhoods on a holiday to Miami?
---