Your Guide to Seattle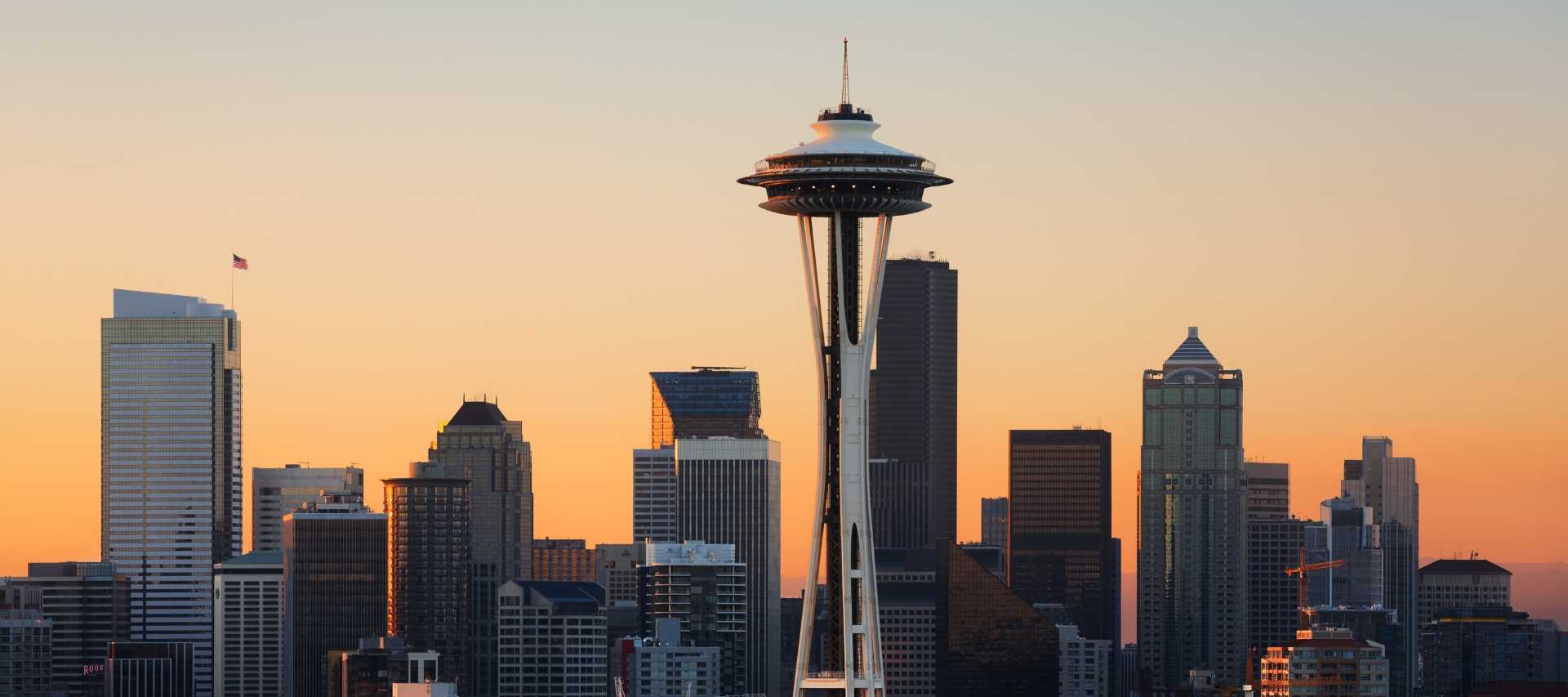 The birthplace of Starbucks, Boeing, and grunge music, Seattle is a diverse city with a lot to offer. From its iconic skyline with the towering Space Needle to its artsy cafe-culture, Seattle is a great place to explore on a holiday to the States. Check out our top things to do and see and where to stay on your exciting Seattle adventure!
Where to Go in Seattle
Hop on the Seattle Centre Monorail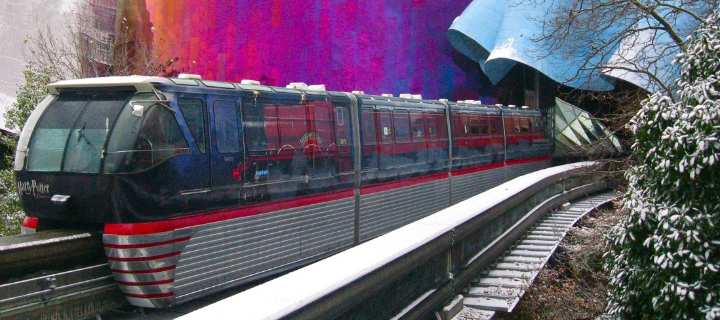 Originally built for the World's Fair in 1962, this monorail has become a quintessential part of the Seattle experience. Connecting Seattle Centre with its many main attractions to the downtown Westlake Centre, the monorail coasts along approximately a one-mile route. A trip on the Seattle Centre Monorail offers great vantage points to admire stunning city views as it weaves between skyscrapers high above the city streets. It's also an efficient way to get around, reaching speeds of up to 45 miles per hour!
Take the Future of Flight Aviation Centre & Boeing Tour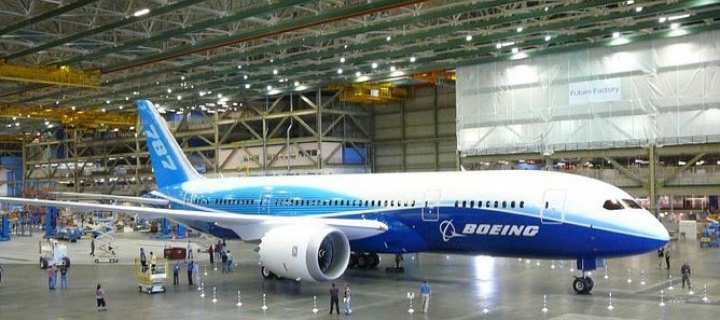 It's no secret that Boeing, the largest aerospace company in the world, first began in the city of Seattle. Now, you can explore a real Boeing factory in nearby Mukilteo. See enormous Boeing 747s, 777s, and Dreamliners under construction and learn all about up and coming advancements in airplane technology. A tour of the Boeing Factory and the Future of Flight Aviation Centre is a must-do for any travel-lovers.
Eat your way around the Chinatown-International District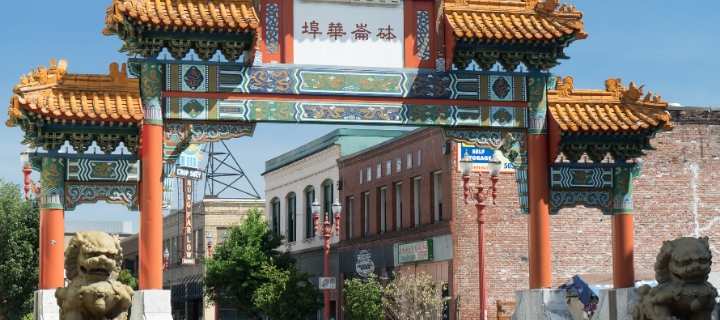 Seattle is home to a diverse, vibrant population from all around the world. Therefore, there's no better spot to enjoy some international cuisine than the Chinatown-International District. After walking through the elegant welcome gate, you'll step into a world of sensational restaurants and food stands. Try some Filipino snacks at the Hood Famous Cafe and Bar or some scrumptious noodles and dumplings at Dough Zone. Also, check out the Wing Luke Museum, documenting life experiences of Asian Pacific Americans, and browse cute Japanese souvenirs at the Uwajimaya supermarket.
Explore the Starbucks Reserve Roastery & Tasting Room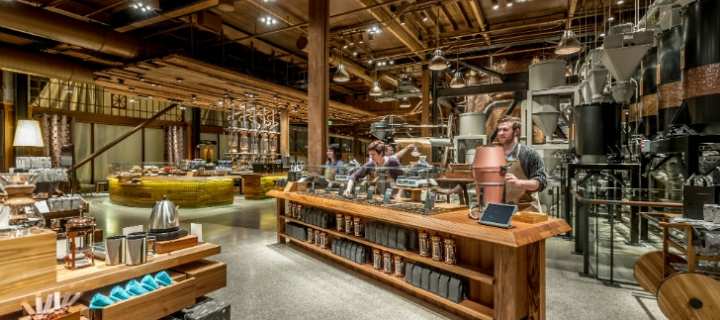 Seattle may be most famous as the home of the original Starbucks, so our list would certainly be incomplete without something relating to the world's largest cafe chain. On Capitol Hill, experience Starbucks like never before at the Starbucks Reserve Roastery & Tasting Room. Drawing comparisons to Willy Wonka's Chocolate Factory, there are plenty of wonders to be found here. With exclusive beverages, behind-the-scenes brewing techniques, and a coffee library, there's so much to do and see.
What to See in Seattle
The Space Needle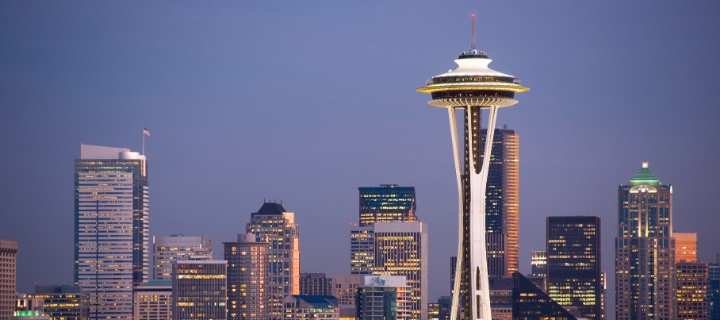 The most distinct landmark in the Seattle skyline, the Space Needle is another relic from the 1962 World's Fair. This 605-foot-tall city icon is without a doubt Seattle's most recognizable structure. After 43 seconds in an elevator, you'll reach an observation level where you can take in sweeping views of the city and beyond. Admire Puget Sound, Elliot Bay, the Cascade Mountains, and the famous Mount Rainier.
The Seattle Great Wheel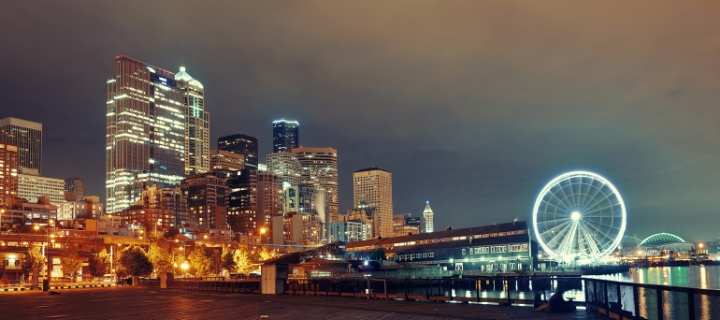 Built in 2012, the Seattle Great Wheel may be a newer addition, but that hasn't made it a less popular attraction. Offering a brand new sightseeing perspective, the wheel is situated at the end of Pier 57. From a comfortable, air-conditioned gondola, you can enjoy spectacular water, city, and mountain views.
Pioneer Square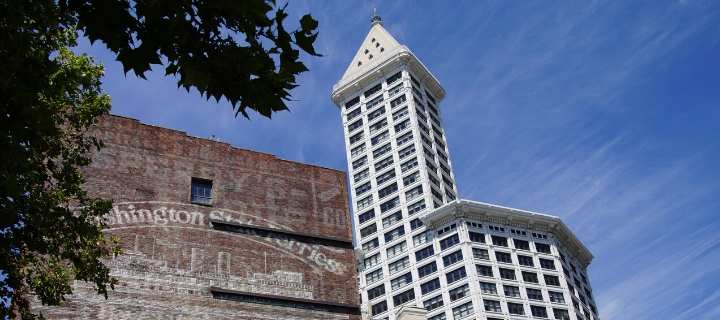 Pioneer Square was Seattle's original downtown, so it's home to quite a few interesting buildings and historical sites. Here you can explore some stunning, Romanesque-Revival-style architecture. Then, hop on an underground tour which will take you beneath the city streets to see the ruins of the oldest buildings in Seattle. Definitely don't miss the area's lively bars, boutique shops, and restaurants. For something different, spend some time in the lovely hidden Waterfall Garden Park.
Puget Sound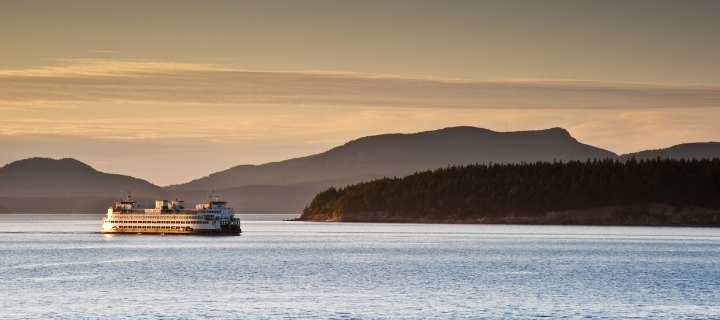 An inlet from the Pacific Ocean, Puget Sound is the beautiful body of water surrounding Seattle and an essential sight in the Pacific Northwest. There are many ways to see Puget Sound, whether from atop the Space Needle or Seattle Great Wheel or via ferry experience. Washington State Ferries will take you to nearby Bainbridge Island or Bremerton on an up-close journey across Puget Sound. A boat tour also offers a refreshing break from city life and escape into nature at some point during your trip.
Where to Stay in Seattle
4* Edgewater Seattle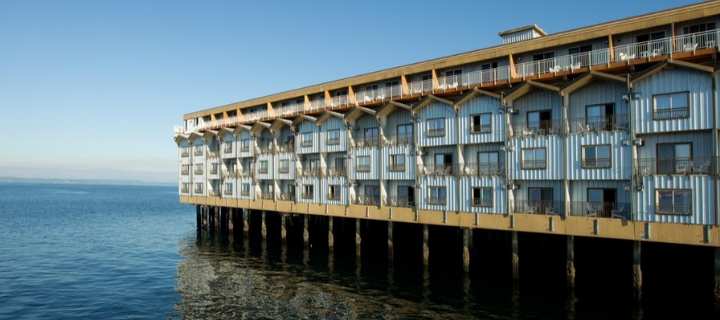 The Edgewater Seattle offers a hotel experience like no other. Nestled at Pier 67 on the waterfront, here you can stay surrounded on all sides by natural beauty. The lobby is home to a warm crackling fire, comfortable chairs, and excellent views of the Olympic Mountains. There is a chic outdoor patio restaurant called SixSeven, as well as an indoor boutique and fitness centre. You can also enjoy a prime location within walking distance of Seattle' major attractions.
4* Thompson Seattle Hotel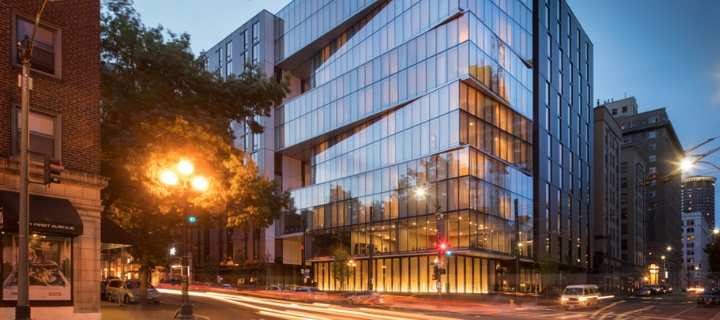 Another superb accommodation option, the Thompson Seattle Hotel is a luxury boutique hotel located in downtown Seattle near the Puget Sound waterfront. Rated the best hotel in the Pacific Northwest by Condé Nast Traveler's 2019 Readers' Choice Awards, there's a lot to love about the Thompson Seattle Hotel. In addition to its optimal location, this hotel also features a sleek, contemporary design, a rooftop bar & lounge, and spacious guest rooms. The Thompson Seattle Hotel is an ideal place to stay on your Seattle getaway.
Feeling inspired to spend your next holiday exploring beautiful Seattle?
---