Discover The Key Measures Aer Lingus and Ryanair Have Taken To Improve Safety On Their Aircrafts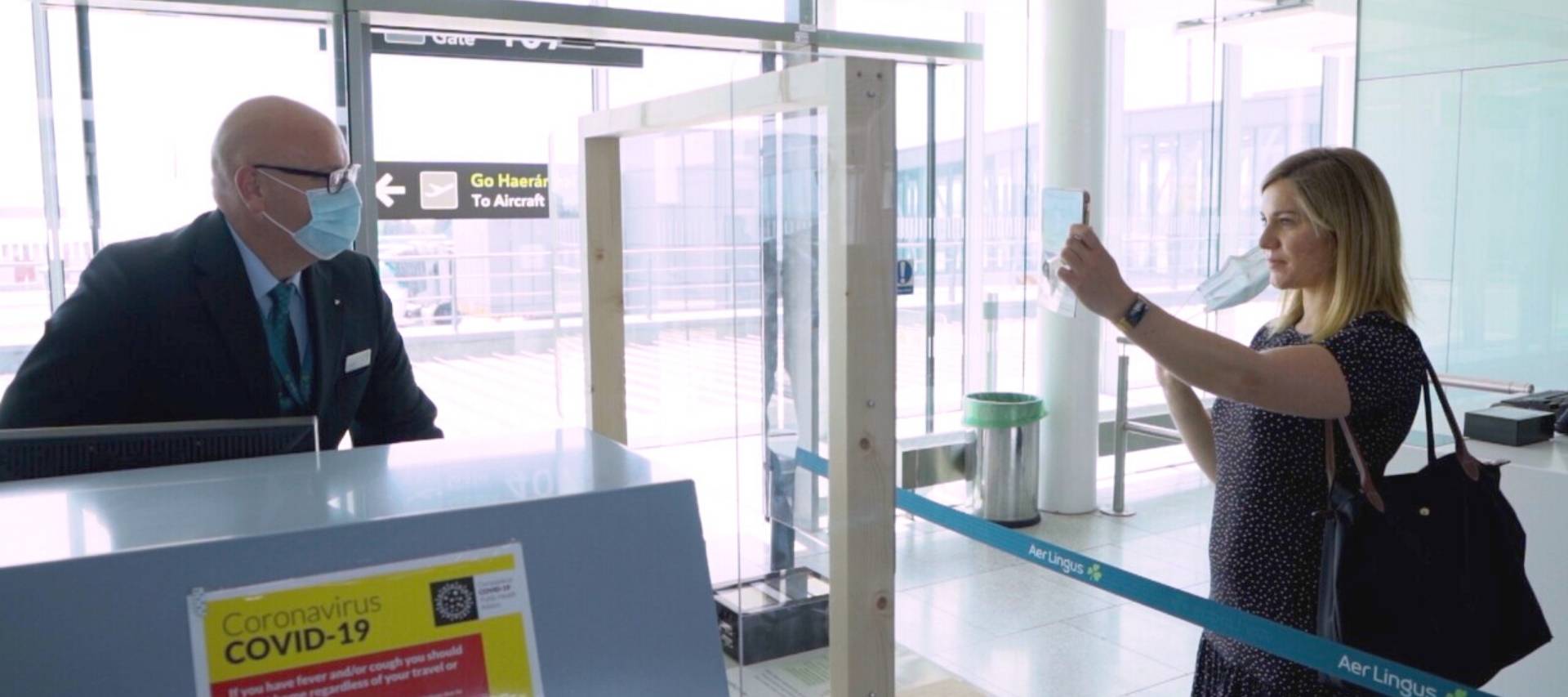 As we emerge from lockdown, countries around Europe are starting to open up their borders and welcome visitors. While many are naturally concerned about flying and travelling post-lockdown, every sector within the travel industry is adjusting and evolving to make travel as safe as possible.
Airlines, in particular, need to focus on the safety and hygiene of their aircraft more than ever in a post-COVID world. Both Aer Lingus and Ryanair have invested heavily in making your holiday flight safer than ever and are committed to protecting both their customers and staff. In addition to this, wearing a face mask will become compulsory while in your departure and destination airports and for the duration of your flight.
These are the new measures both airlines are introducing…
Aer Lingus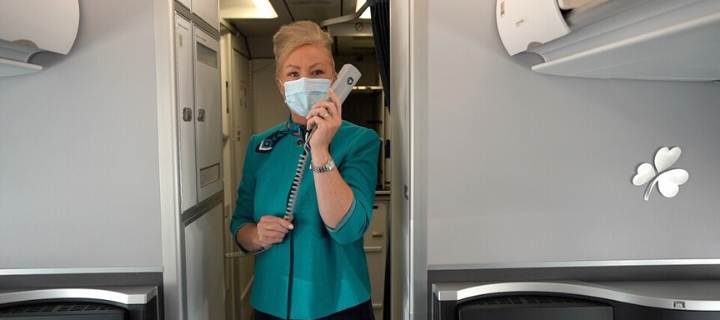 New Measures for Before Boarding
Instead of queueing to check-in at the airport desk, you'll be encouraged to check-in online before your departure date. When you arrive at the airport, you will be encouraged to use the self-service kiosks. If you have luggage, you can use the bag drop service.
At the boarding gate, you will scan your own boarding pass, whether it's on your phone or a printout. You'll show your passport or ID to the Aer Lingus staff, who will be behind a plastic screen. This makes your interaction with airport staff contactless, thus minimising any risk.
When boarding the plane, it'll be done according to seat number in small groups. This will minimise queuing and crowding at the gate, at the steps of the plane and along the airplane aisle.
New Measures for During the Flight
During the flight, both passengers and staff will be wearing face masks. If you're on a short-haul flight, services such as food and drink have been suspended for the moment. On long haul flights, there'll be a reduced service and only contactless card payments will be accepted.
If you usually get up to stretch your legs during a flight, this will be a thing of the past. Movement during the flight will be limited. There'll be no queueing for toilets instead you can request this with a flight attendant.
Hygiene on the Flight
Aer Lingus are enhancing their cleaning processes with hospital grade disinfectant being used on all hard surfaces. All tray tables, armrests and windows will be deep cleaned by hand and the interior of the plane disinfected daily.
The air filtration technology on Aer Lingus airplanes is state-of-the-art, with the same air filters used in hospital operating theatres. The cabin air is replaced every 3 minutes. This technology removes 99.7% of airborne particles, like viruses and bacteria.
You can find a handy PDF with all Aer Lingus' new safety measures here.
Ryanair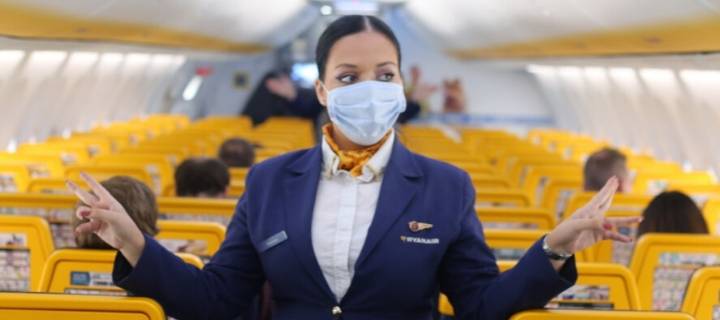 New Measures for Before Boarding
Checking in online for a Ryanair flight was standard before the pandemic arrived and will be the status quo going forward. If possible, it's recommended to book Priority Boarding so your carry on bags stay with you. If you need to check in a bag, you can use Ryanair's kiosks and leave your bag at bag drop.
At the boarding gate, Priority Customers will be boarded first. You should avoid queuing as you'll be called depending on where you're sitting on the plane. Similarly to Aer Lingus, you will be asked to scan your own boarding pass and show your passport or ID to the Ryanair crew who will be behind a plastic partition.
New Measures for During the Flight
Ryanair crew will be wearing face masks on board. They'll operate a limited inflight service offering wrapped snacks and drinks and only accepting card payments. You'll be asked to stay seated for the entirety of the flight, with queuing for toilets not permitted.
Hygiene on the Flight
All of Ryanair's aircraft will be professionally cleaned and disinfected on a daily basis. The disinfectants they use are effective for over 24 hours. The air filtration system they use is also state-of-the-art and of the same standards as those used in hospitals.
There will be similar procedures in place across all airlines with every precaution being made to ensure both crew and passenger safety.
---