The New COVID-19 Safety Measures Implemented in Dublin, Cork and Shannon Airport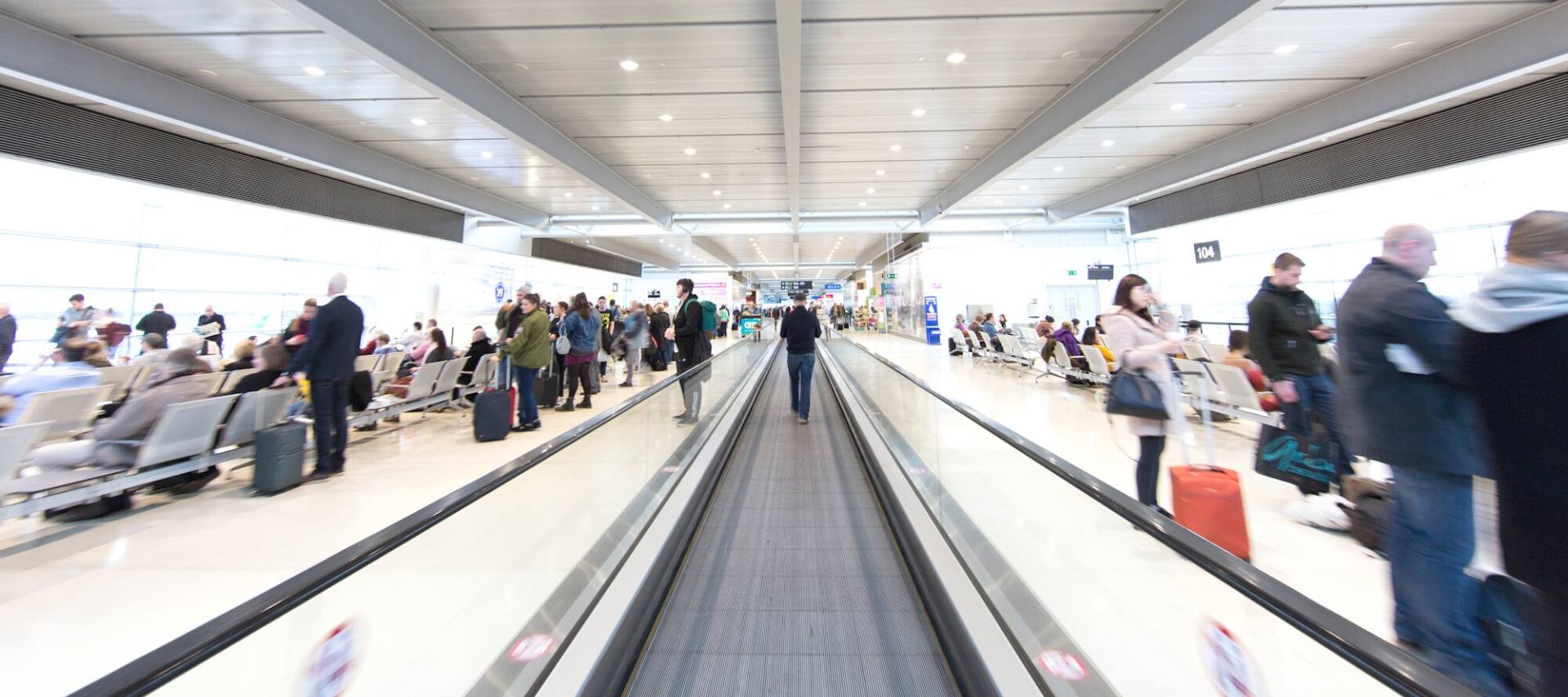 The airport is where your holiday begins. Whether you're flying at 5am or 5pm, it would always be busy. As we emerge from lockdown and start travelling again, our airport experience will be slightly different. The Dublin Airport Authority (DAA), who operates Dublin and Cork airport, and Shannon Airport have released a list of enhanced measures they're implementing to ensure the health and safety of staff and passengers. Here are the main points you need to know…
Arriving at the Airport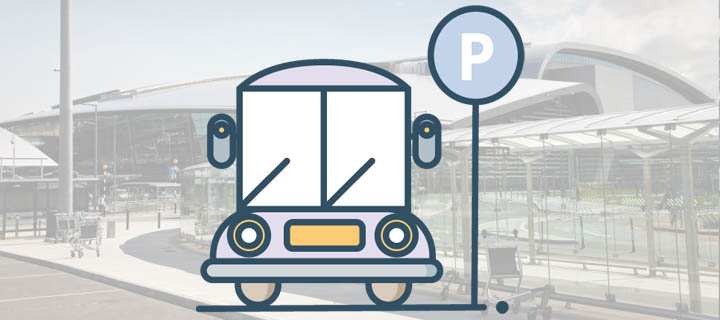 If you're driving to Dublin, Cork or Shannon airport, it's recommended to pre-book car parking in advance. You can still get the shuttle bus to the airport terminal. All airport buses will have social distancing implemented on them and you should wear a face mask while on the bus. If you're getting dropped off at the airport, only you and those travelling with you can enter the airport building.
Check-In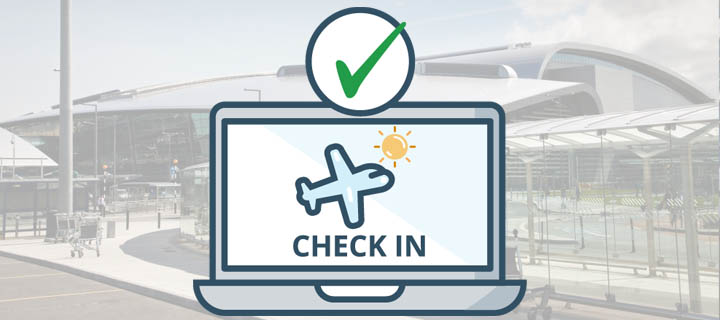 As we mentioned in our blog about the new airline measures, you should check-in online in advance of your flight. If you have checked luggage, use the kiosks and drop your bag at the designated bag drop area for your airline. If you do need to go to the check-in desk, there will be a plexiglass screen between you and the airline staff.
Hygiene & Face Coverings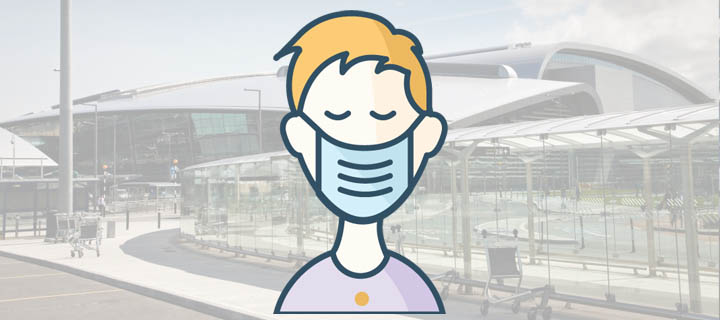 The DAA have installed 960 hand sanitising units across Dublin and Cork airports. Shannon Airport has also installed hand sanitising units and stations throughout the airport, starting at the entrance. All the hand sanitising units will be clearly marked throughout the airport and maintaining good hygiene is recommended throughout your time in the airport. 
Once you are in the terminal building, the wearing of a face mask or face covering is strongly recommended. As per Irish Government guidelines, children under the age of 13 and passengers who have a valid medical reason for not wearing a face mask will not be asked to wear them. You can either bring your own face mask or purchase one at the dedicated vending machines throughout the airports. 
Social Distancing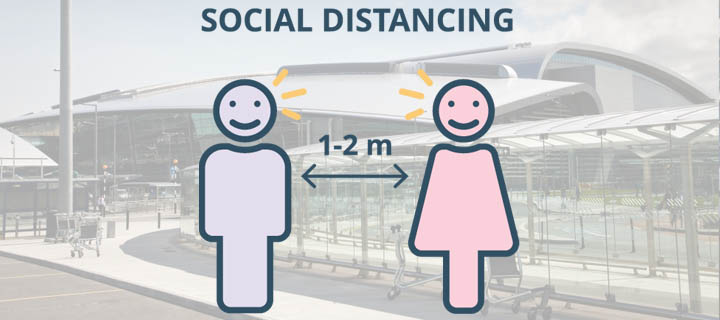 Just like adhering to social distancing outside of the airport, you should continue to practice physical distancing in the airport. You'll see floor graphics and signage throughout the three airports to remind you of how important this is. At bars and restaurants, there will be floor markings and seats and tables will be blocked off where needed. Each establishment will manage the number of people allowed in at a given time. There will also be signs to indicate the maximum number of people allowed in the bathrooms and lifts.
In Shannon Airport, there will be regular reminders to socially distance via their Public Address System. This is in addition to 4,000 pieces of COVID signage and social distancing measures around the airport.
At the boarding gates, the seats will also be marked for social distancing. Each airline will allow passengers to board the plane in a way that allows for social distancing and ensures the boarding gate doesn't get crowded. A 720 plexiglass screen will be used at the boarding gate, in addition to security screening, US Customs, customer service desks and check-in. The DAA will keep the numbers in each terminal low, but there is no limit on the number of people through the airport at one time. 
Cleaning in the Airport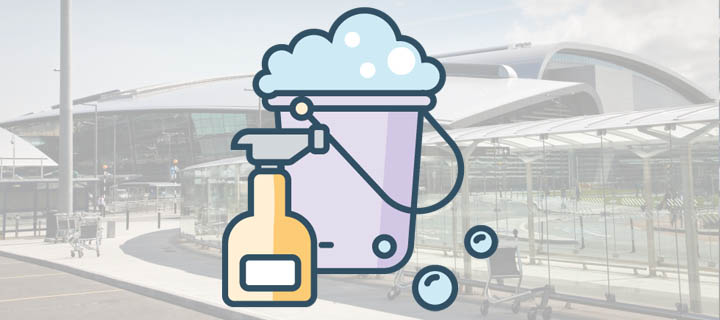 Finally, the cleaning process throughout the three airports has been enhanced to ensure deeper disinfection of surfaces. All major contact surfaces such as security trays, self-service kiosks, escalator handrails, and trolleys will have regular enhanced cleaning. There will also be a specific focus on any areas where passengers would spend a substantial amount of time during their journey through the airport.
The DAA will be using a special type of cleaning called electrostatic disinfection. There will be 60 pieces of electrostatic cleaning equipment in the airports. Electrostatic cleaning uses a special spray which is electrically charged. This enables the disinfectants in the spray to wrap and evenly coat surfaces for a more complete and longer-lasting clean.
Every measure to make the airport as safe and clean as possible is being implemented and will be regularly reviewed. Similar measures have been implemented in airports across Europe so you can travel at ease.
---