The New COVID-19 Safety Measures in Shannon Airport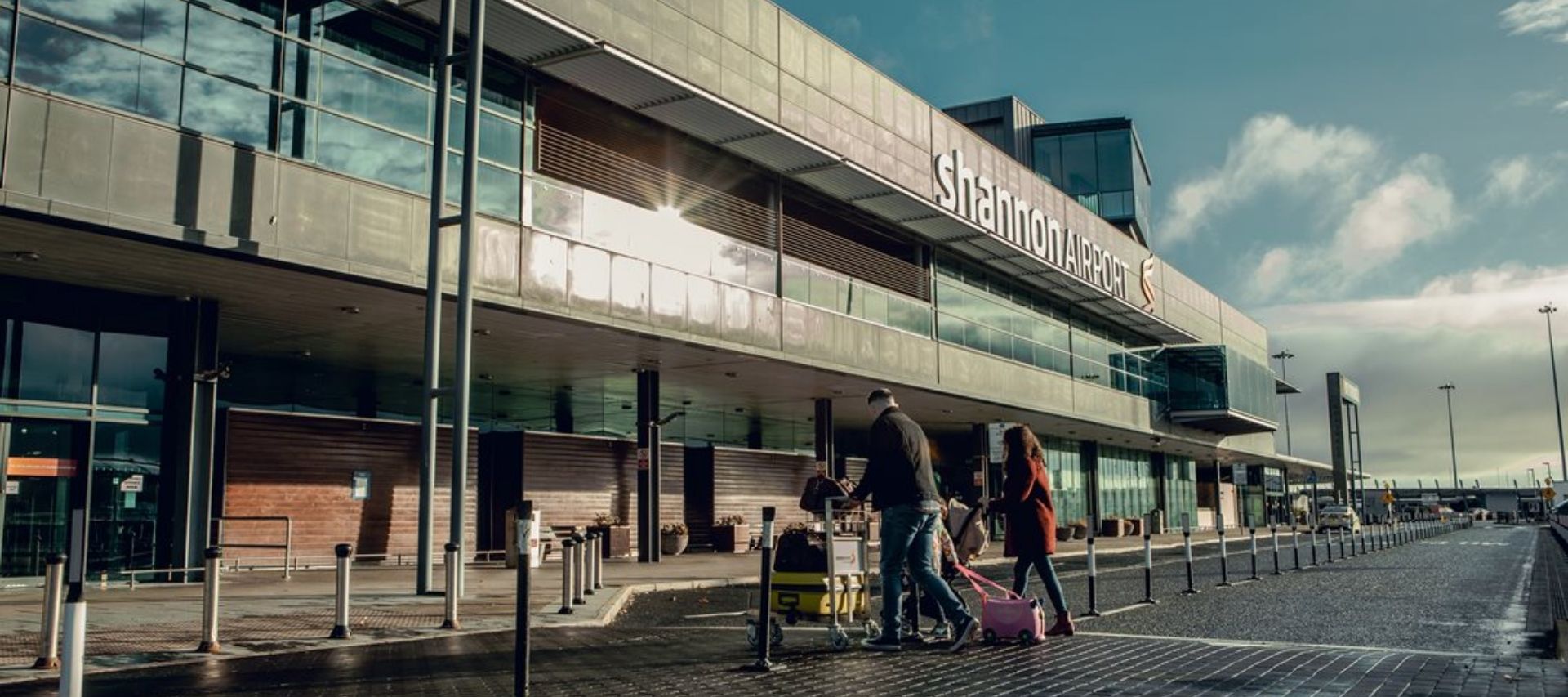 The airport is where our holidays begin. Whether it starts with a treat to yourself in the duty-free or the humble airport pint, arriving at the airport makes the holiday excitement real. Since the COVID-19 pandemic arrived, airports have largely operated for cargo and repatriation, but now they are preparing to welcome holidaymakers once again.
Shannon Airport has implemented a variety of new measures to ensure your safety and that of the airport staff. Here are some of the key measures you'll see during your next trip through Shannon Airport…
Arriving at the Airport
You should arrive at the airport at least 90 minutes before your departure time. Only those travelling should enter the airport building so any goodbyes will have to be done outside. There is a hand sanitising station inside the doors for you to use before fully entering the building.
Once inside, you must wear a face mask or covering for the duration of your time at the airport. Only those with a medical reason or children under the age of 13 are exempt from wearing one. You will also have to wear one during your flight and at your destination airport.
Check-In
To minimise interaction, you should check in to flight before arriving at Shannon Airport. If you're unable to check in online beforehand, you can still go to the check-in desk. There will be a plexiglass screen at all check-in desks and contact points with airport staff e.g. security screening, US Customs, shops, restaurants, customer service desks and boarding gates.
Security
At the security screening, there will be a socially distanced queue system in place before your boarding card is checked. Once it's scanned and verified, you will progress to security screening. The process of the security screening remains the same, all items should be put in the tray and liquids up to 100ml should be visible in a ziplock transparent bag. The trays are sanitised with disinfectant and a handheld UV wand before and after each use. All security staff are required to wear both face coverings and gloves.
Dining & Shopping
As mentioned above, there will be plexiglass screens in all shops and restaurants throughout the airport. Socially distanced seating and queuing will be in place, indicated by clear signage. When making any purchases, contactless payments are the preferred payment method.
Hygiene
There are numerous hand sanitising stations with both hand rub and disinfectant wipes throughout Shannon Airport, starting at the airport doors. There is a daily cleaning schedule in place for all touchpoints in the airport with enhanced cleaning on contact surfaces such as security trays, self-service kiosks and escalator handrails and areas where passengers dwell. You can also purchase disposable face masks at a number of dedicated vending machines throughout the airport.
You can see all of Shannon Airport's new safety measures here. 
---