Christmas Present Ideas for the Travel Fan in Your Life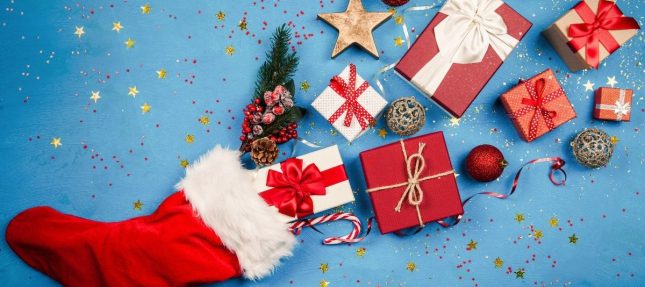 Although Christmas can be the most wonderful time of year, it can also be the most stressful. From tackling crowds in shops and shopping centres to trying to think of that perfect present, Christmas cheer can run low. Now add face masks, physical distancing and hand sanitiser at every shop into the mix! Instead, let us help take any additional stress out of your Christmas shopping.
If your loved one has a passion for travel and holidays, 2020 has no doubt left them longingly staring at their passport and planning future adventures. We have the perfect Christmas present ideas for them.
Holiday Voucher
While you may not want to book a full holiday just yet, why give the gift of travel? A holiday voucher makes for an excellent present!
Not only are you giving the excitement of planning and booking the perfect holiday for next year, but, with a Click&Go Holiday Voucher, you're getting something for yourself too! Our vouchers never expire. If you buy a voucher before December 31st, you'll receive a free bonus voucher of up to €100 for yourself, or to add to their present. You can see our Christmas Holiday Vouchers here.
Scratch Map
A perfect stocking filler! You can scratch off the countries you've already visited and get inspired for ones you've yet to visit. Although the travel lover in your life will have no problem wanderlusting over their next holiday, this is a great way to reminisce over holidays past. You can easily pick one up in any Easons.
A Much-Needed Holiday
If you do want to book a holiday, now is the ideal time to do it. As the world opens up more and vaccines are administered around the globe, demand for holidays will increase. This will push prices up and limit your options if you leave it too late. After the stress and uncertainty 2020 brought, have something to look forward to in 2021.
Whether it's an escape to the sun in summer for some vitamin D and sea or an autumnal city break, there are endless possibilities. If you book a holiday with Aer Lingus flights for a holiday from next February onwards, you only have to pay a €1 deposit per person to secure your holiday.
Cooking Class
Food is such a large part of travel. Experiencing a new cuisine is essentially tasting the culture of the country, region or city you're visiting. As experiencing new cuisines abroad was put on hold this year, why not bring a taste of travel home with a cooking class?
Dublin Cookery School has a range of day and evening courses to immerse you in your favourite cuisine. You can check out their courses here. If you don't want to book a specific course, they offer a variety of gift vouchers covering the different types of classes.
If real-life cooking classes aren't their cup of tea, you can sign up for an online cooking class by Irish chef and TV host, Catherine Fulvio. Whether they prefer southern Italian cuisine or just want to master simple every day dishes, her classes are a great choice! You can learn more about them here.
A Staycation
This year, as international travel got cancelled, we learned to appreciate our little island. It's filled with amazing towns and cities, each with a wealth of things to see and do. From the Wild Atlantic Way to Ireland's Ancient East, it's easy to forget how rich Ireland is in culture, history, stunning scenery and second-to-none hospitality. Treat your loved one to a staycation to get their 2021 off to the right start, be it in a boutique hotel or a rejuvenating spa hotel.
Get Organised
There's always a certain level of organisation to a good holiday. Even if your style is to have an empty itinerary and see where each day takes you! A travel organiser is perfect for storing all the important documents like flight tickets, passports, confirmation emails and an excellent place to store any keepsakes from your trip. You can get something small for keeping all the important documents in one place. Or something a bit bigger to take holiday organisation to the next level.
What travel gift will you be getting this Christmas?
---