2 Weeks Later, How is Ireland's Vaccine Roll Out Going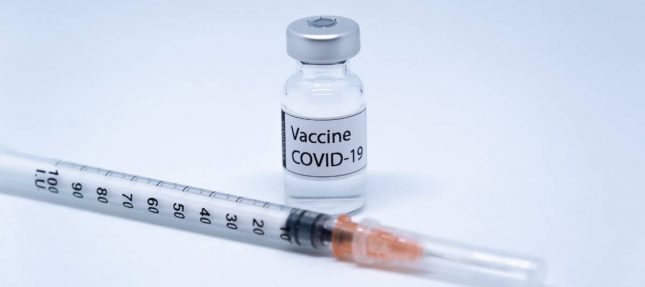 Two weeks ago, we looked at how Ireland was progressing in comparison to other EU countries in the roll-out of the COVID-19 vaccines. So, how are we doing now and what is the goal for the coming weeks? 
How many vaccines have been administered?
As we saw on the news this week, those, like Annie Murphy, who were among the first to receive the vaccine got their second dose this week. Since vaccinations begun on Dec 29th, as of the 20th of January, Ireland has ramped up the vaccine rollout. This is where we currently stand:
121,900 vaccines have been administered
48,800 of which have been in over 200 long-term residential care facilities
73,100 of which have been to frontline workers in 7 hospitals and 3 mass vaccination centres
Ireland is receiving 40,000 doses of the Pfizer-BioNTech vaccine a week with a smaller batch of Moderna Therapeutics vaccine arriving every two weeks. The AstraZeneca vaccine is due to be approved by EMA at the end of the month. After it gets EU approval, Ireland is due to receive 600,000 doses of it from mid-February. This vaccine would be delivered monthly.
When will I get vaccinated?
At the moment, residents and staff in care and nursing homes, frontline workers and those aged 70+ are expected to be vaccinated are the first priority. Vaccinations for those aged 70+ are expected to start in February. By the end of March, 1 million people will have received both doses of the vaccine and roughly 400,000 will have received their first dose.
European Commission President, Ursula von der Leyen has urged countries in the EU to speed up their vaccination rollout, especially for the most vulnerable groups. The European Commission hope that 70% of Europe's population will be vaccinated by the summer. They hope that we will then finally see a real turning point in this pandemic. 
In Ireland, Minister for Health, Stephen Donnelly, has stated that all Irish residents will be offered a vaccine by September. In the 15 allocated priority groups, those in groups 4-11 should be vaccinated by July. The remaining groups should be vaccinated by the end of September. 
How is Ireland doing in comparison to other countries?
On January 4th, we had administered 0.08 doses per 100 people. Now, on January 21st, we have administered, 1.9 vaccine doses per 100 people. Although we got off to a slow and staggered start, the accelerated vaccination programme has seen Ireland become one of the top countries for the number of vaccines administered per 100 people. 
You can find out more about the Irish rollout on the HSE website here. 
---