Where are Irish Holidaymakers Booking Holidays to in 2021?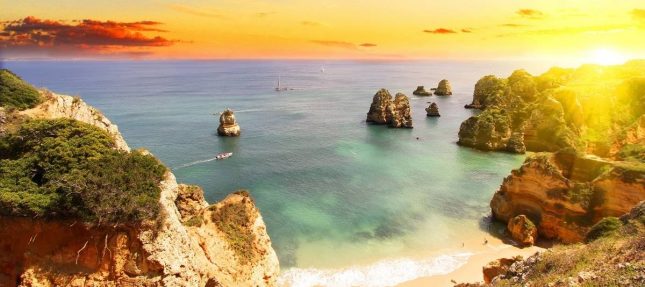 As we get deeper into January and more vaccinations are being administered, we can't help but dream of sunnier shores. After staying inside for almost a year in hopes of quashing the spread of COVID-19, a worry-free holiday seems like the perfect escape from reality.
We know the next few months will be hard, but the second half of 2021 offers hope. People around the world will be vaccinated and the borders to destinations we can only dream about at the moment will be opened.
The travel industry has been hit hard by the pandemic. With travel agencies, travel companies and the entire hospitality sector seeing massive losses since March. But, people have slowly started to turn their daydreams about holidays into a reality by booking for later into 2021. But where are people going?
Destinations for Family Holidays in 2021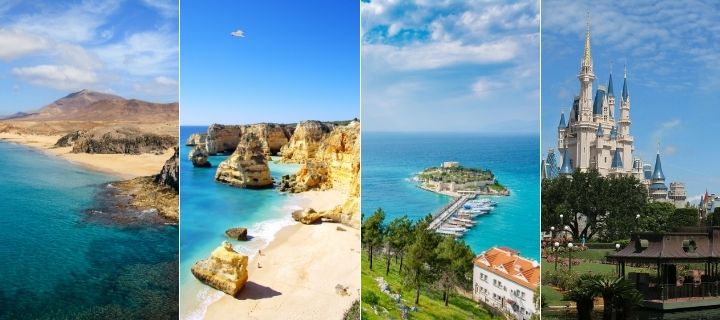 Lanzarote and the Algarve are always the most popular destinations for families and, in 2021, that's no different. From the golden Algarve coast to the powder-white beaches of Lanzarote, both have a plethora of fantastic accommodation, amazing activities and a friendly atmosphere for those seeking the perfect family holiday. Families are booking holidays to Lanzarote for an average of 7 nights. But, families are choosing to stay longer in the Algarve with an average holiday duration in 2021 of 10 nights.
Kusadasi, along Turkey's Turquoise Coast, is also very popular with families for their first getaway this year. Families are booking for an average of 14 nights with the 4* Palmin Hotel being the accommodation choice. This hotel is one of our staff favourites as its pool and waterpark are perfect for families looking to relax.
Further afield, that theme park-filled, bucket list trip to Orlando in Florida is very popular with families for later in the year. Holidays here are booked for an average of 15 nights to get as many theme parks ticked off as possible. Families are choosing to stay along International Drive, which runs between all of Orlando's top theme parks and attractions.
Destinations for Adults & Couples in 2021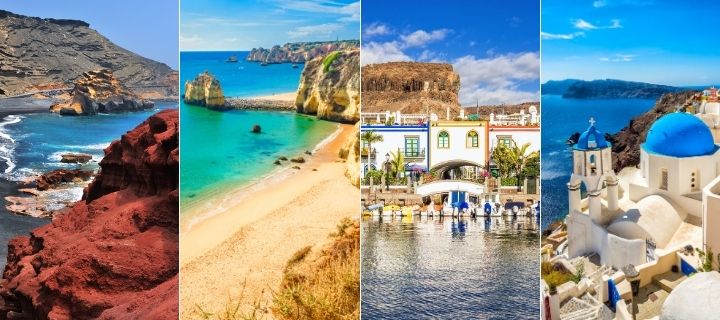 Similar to families, adult-only holidays are largely seeking the sunshine in 2021 with Lanzarote, the Algarve and Gran Canaria being the most booked destinations. In both Lanzarote and the Algarve, there are fantastic hotels with excellent spa facilities, pool bars and plenty of activities to mix up your day. Gran Canaria is an underrated Canary Island with vastly different landscapes that are all breathtaking. From the Mogan valley to the Maspalomas sand dunes, not to mention the volcanic crater of Caldera de Bandama, there's a reason it's known as 'A Continent in an Island'. Whether you want to relax, party or explore, Gran Canaria has it all!
The picture-perfect island of Santorini is becoming increasingly popular with both Aer Lingus and Ryanair offering direct flights from Dublin. The 3* Villa Olympia in Perivolos is the top choice for those planning their holiday to Santorini. Couples are booking for an average of 7 nights in Santorini.
What destination is top of your list to visit later this year?
---