New COVID-19 Vaccine Efficacy Studies & Ireland's Vaccine Rollout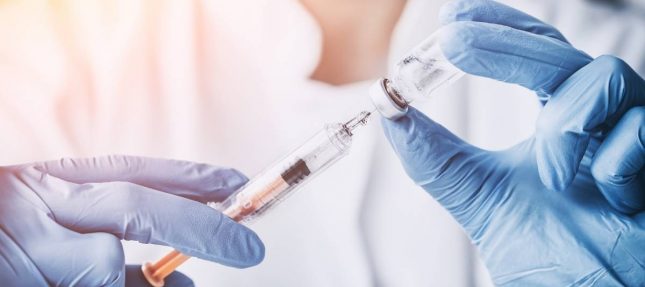 As our days start to get brighter, so does the news in terms of the COVID-19 vaccines and their effectiveness. Now that we're into the first week of February, how is the rollout progressing in Ireland and abroad?
Where is Ireland at in terms of vaccinations?
As of the 3rd of February, 152,200 first doses of the vaccine and 67,000 second doses have been administered. That brings the total number of vaccines administered to date to 219,200. Roughly 4% of the population has received the first dose and 1.35% have received both doses.
As of the 1st of Feb, we had received 207,330 COVID-19 vaccines from Pfizer BioNTech and Moderna. Pfizer BioNTech supplies 40,000 COVID-19 vaccine doses per week and Moderna supplies 10,000 per week.
This week, the 1st to the 7th of February, the HSE aims to vaccine 46,000. This will largely be second doses for frontline healthcare workers and staff and residents of long-term care facilities.
What is the vaccination plan for the coming weeks?
Next week, 35,000 doses of the Oxford-AstraZeneca vaccine is due to be delivered to Ireland. Over 85s will be the first group to get this vaccine. This will mark the beginning of vaccinations for the 3rd priority group of people aged 70+. The over 85s are the first in this group and then in descending order
By the end of March, 1.1 million doses of COVID-19 vaccines from Pfizer, Moderna or AstraZeneca are expected to be delivered. This means roughly half a million people could be vaccinated by then.
Pfizer-BioNTech are going to ramp up their delivery of vaccines to the EU, promising an extra 75million doses in the spring. This means Ireland would receive 825,000 doses so 412,500 more people could be vaccinated between April and June.
What if I have a preference for one vaccine over another?
Dr Denis McCauley, chair of the Irish Medical Organisation's GP Committee, recently told Newstalk that people should not partake in 'vaccine tourism'. This means you should take whichever COVID-19 vaccine is offered to you at the time instead of trying to "pick and choose" which vaccine you'd prefer. All COVID-19 vaccines undergo rigorous testing and approval process before they get distributed so they are held to an extremely high standard.
The HSE has advised that the mRNA vaccines, i.e. those made by Pfizer-BioNTech and Moderna, should be used on those over 70. As the over 70s are a more vulnerable group, they believe these vaccines will give this cohort greater protection against the virus.
The AstraZeneca vaccine will be used for groups 4-7 on the priority list. Those aged 65+ will receive two doses of the vaccine with an interval of four to six weeks. Those aged under 65 will receive the two doses at an interval of four to twelve weeks.
Has there been any more research into the efficacy of the COVID-19 vaccines?
Yes! There has been additional research into the efficacy of the Oxford-AstraZeneca vaccine. It has been found that a single dose of the vaccines gives you protection of 76% for three months and may reduce transmission by 67%. After the second dose 12 weeks later, the level of protection increases to 82.4%.
There has also been research in Israel, where 1 in 3 of the population has received at least one shot. Their research has found that the vaccine has resulted in less infections and hospitalisations. The Istraeli Health Ministry results showed that only 317 out of 715,425, 0.04 percent of people became infected a week after becoming fully vaccinated. Of those 317, only 16 had to be hospitalised, 0.002 percent of the total.
How are other countries doing in comparison?
Denmark, a country with a similar population to Ireland, has the largest percentage of its population fully vaccinated. It has vaccinated 1.62% of its 5.7 million residents. Globally, Israel is still the leader in terms of the population vaccinated with 21% of its residents fully vaccinated.
---