Unique Valentines Day Traditions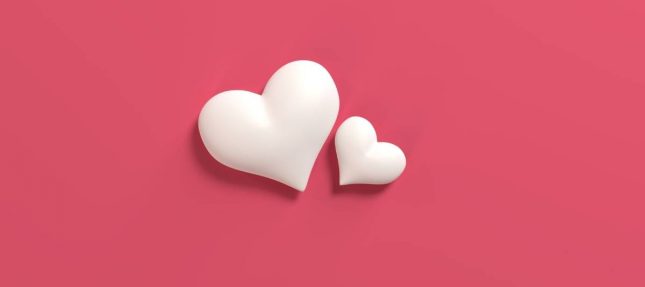 This Valentine's Day, there's no fancy meals out, no staycations and no weekends away to celebrate with your loved one. While we may be staying in our homes for Valentine's Day this year, why not learn about some quirky Valentine's traditions in some of the most romantic destinations?
France
France is top of any list about romantic destinations. Its capital, Paris is even nicknamed 'the City of Love'. In addition to this love-filled reputation, it's believed the first Valentine's Day card was written by a Frenchman, the Duke of Orleans in 1415. The town of Saint-Valentin goes all out for Valentine's Day. 260km south of Paris, this small town holds a festival every February with a romantic lunch and ball to mark the occasion!
Italy
Italy is another country filled with romance with Verona being the backdrop to Romeo & Juliet. Previously celebrated as the 'Spring Festival', Valentine's Day in Italy has had different traditions throughout the ages. One tradition was for young, unmarried girls to wake up before dawn to try and spot their future husbands. The first man a woman saw on Valentines's Day would be the man she would marry within a year, or at least resemble him. Nowadays, it's more about chocolate, specifically. Baci Perugina, small, chocolate-covered hazelnuts wrapped with a romantic quote.
Denmark
Valentine's Day is a relatively new festival in Denmark, but it already has two traditions. First, friends and lovers exchange handmade cards with pressed snowdrops. Second, men give women gaekkebrev, a "joking letter". This has a poem or funny rhyme written on prettily cut paper and signed with anonymous dots. If the woman who receives this can correctly guess the sender, she then gets an Easter egg later in the spring.
Spain
In Valenica, the most romantic day of the year doesn't fall on February 14th, but rather October 9th, the feast of Saint Dionysus, known locally as the patron saint of lovers. On this day, men make 'macadora', a cute marzipan figurine, which they give to their partner or crush as a token of their love. In Catalonia, this day falls on April 23rd for St. George's Day. The most popular gifts are roses and books. This is such a big tradition that there's even a Catalan saying, "a rose for love and a book forever".
South Africa
From being home to the longest wine route in the world to seeing the Big 5 up close on a safari, South Africa is often a romantic destination for couples, especially those who are newly married. Like many other countries, South Africa has its own traditions for the most loved up day of the year. In South Africa, young South Africans traditionally wear their heart on their sleeve. How? By sewing or pinning the name of their crush or love on their sleeve. This tradition is called 'Lupercalia' in honour of an ancient Roman fertility festival.
Why not plan to visit one of the romantic destinations above for Valentine's Day next year? Give your loved one the gift of travel with a holiday voucher and plan your next romantic getaway!
---