COVID-19 and Ireland's Hospitality Sector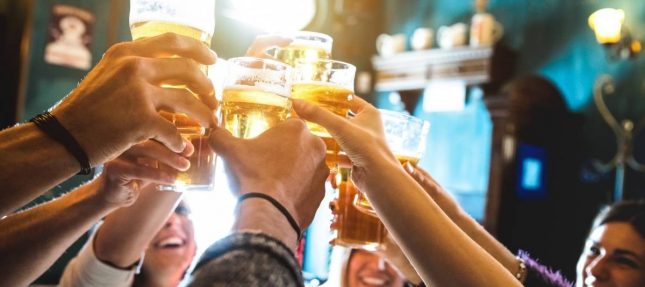 We're all holding out hope for the vague "mid-summer". This is the time, according to Michael Martin, when the government would consider re-opening the hospitality sector, which the rolling lockdowns have crippled. So, how will the government help this sector recover?
A record summer
The Irish Hotels Federation surveyed 286 hotels and guesthouses. Overwhelmingly, summer 2021 is currently destined to be one of the worst for the sector as bookings are at a "historic low".
The country will be staying in Level 5 until at least the Easter holidays at the start of April. This leaves a lot of uncertainty for hotels who are only 21% booked for July and 20% for August, the busiest summer months.
Under our current Level 5 restrictions, hotels and accommodation can only open for essential non-social and non-tourist purposes. Accommodation, be it large hotels or small B&Bs, have implemented extensive changes to their business since last July.
Hope for the future
Our exit from the longest, and, by far, the hardest lockdown won't happen overnight. It'll be slow and phased until the majority of the population is vaccinated. Justice Minister, Helen McEntee, announced as part of her Justice Plan 2021, a complete modernisation of current licencing laws in Ireland. This is hoped to reinvigorate nightlife once we are more protected against COVID-19.
This is about revitalising these vital industries and preparing for life after COVID, when our cultural and hospitality sectors can flourish again.

Minister for Justice, Helen McEntee
Under this new legislation, the Sunday opening hours for pubs will be extended. The closure of 'wet pubs' has been one of the most talked-about closures since last March. Additionally, late bars and nightclubs will see their opening hours extended. It would also make it easier for cultural venues like theatres, galleries and exhibition centres to get licences.
Unfortunately, these plans will not coincide with the reopening of the hospitality sector. Minister McEntee hopes that they will instead be in place next year.
This is not about having everything in place when Covid hopefully leaves us, or when we are in a position where our night-time economy can resume, but it's making sure that that industry knows that we're planning ahead, we're thinking beyond Covid and I expect that we would have this legislation implemented next year.

Minister for Justice, Helen McEntee
---