Why We Should be Hopeful for Travel in 2021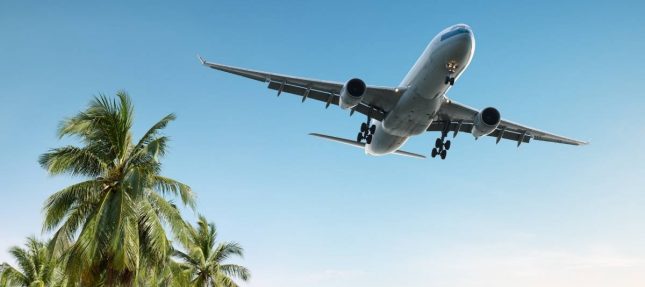 Summer! Last summer, we saw cases of COVID-19 dip to under 20 new cases a day. The nation released a collective sigh of relief as we emerged from 3 months of lockdown. Although restrictions were still in place, we felt a sense of freedom.
Fast forward almost a year to the date of the St. Patrick's Day address to the nation and hope is in the air again. While the vaccine rollout hasn't been as smooth and efficient as we expected, the light at the end of the lockdown tunnel is looking that bit brighter.
What can we expect this summer?
Summer Holidays in 2021
While any predictions for when we can travel again are cautious and conservative, a top doctor from the World Health Organisation (W.H.O.) has given an encouraging update. Dr David Nabarro, part of W.H.O.'s Special Envoy on COVID-19, has said, "I'm hopeful that there will be more opportunities for travel within the European Union this summer that will go further than just bilateral arrangements between countries, I just can't say for certain it will happen because there are quite a lot of variables. For example, are they new variants emerging and where are they emerging? And also, how well are countries organised with their testing, tracing and isolating systems?"
Dr Nabarro is hopeful that protocols for travel can be put in place not just between two countries, but across the whole European Union. We've already seen an EU-wide approach to travel be introduced with the traffic light system that was introduced in November. He believes that people should hold back on making summer travel plans but that we'll all be in a more positive position in the coming weeks. 
Vaccine Certificates
While speaking to RTÉ's Claire Byrne, Dr Nabarro stated that he would like to see everyone who has been vaccinated against COVID-19 to possess a vaccine certificate. "I'd like them to say when the vaccine was given, how many doses, what vaccine it was, what batch number it was, where the manufacturer was. It gives that extra assurance… just in case you bump up against a particular variant."
Greece, so far, is the only EU country to issue any form of vaccination certificate to its residents. Their vaccine certificate is digital and residents can download their vaccine information from a government website. This has proven to be very popular with over 55,000 vaccine certificates being downloaded within 72 hours of the website launching. The aim of these is to restart travel and the Greek Prime Minister, Kyriakos Mitsotakis, hopes their technology and tool could be used at a European level.
Vaccine Passports
Taking the vaccine certificates to another level, vaccine passports have been widely discussed since last summer. W.H.O. has not been supportive of introducing a vaccine passport, mainly because of security, ethics and the unknowns about the efficacy of the vaccines.
On the other hand, the EU is putting together a draft law on vaccine passports this month. The vaccine passport will be called the 'Digital Green Pass'. It will include details like whether the person has been vaccinated, previous COVID-19 test results and medical statements. These plans will be presented on March 17th. If it gets approval and adequate testing and development are carried out, this could be available by early July. This is also when most European countries hope to have their adult population vaccinated, which means international travel could return by August. 
European Commission (EC) President Ursula von der Leyen has said "The Digital Green Pass should facilitate Europeans' lives. The aim is to gradually enable them to move safely in the European Union or abroad – for work or tourism."
Travel Corridors
Ahead of any new pan-European travel agreement, some countries are creating their own agreements for travel corridors. A travel corridor will allow vaccinated residents of one country to travel freely to another without quarantines and without restrictions. Greece, Cyprus and Israel have already signed an agreement to allow for free movement of its vaccinated population to travel between the three countries. This agreement will come into effect on the 1st of April. It is hoped to boost and normalise tourism in these countries. 
---