How will travel return in summer 2021?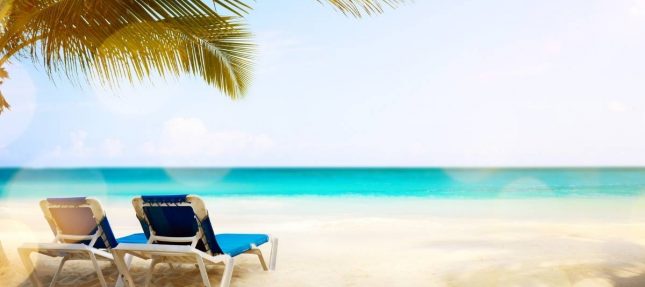 There is finally an end in sight to the rolling lockdown we've endured since Christmas. Now, in April, the country is slowly, but surely, starting to open up with travel distances increasing, schools returning and outdoor attractions soon to reopen. The vaccination rollout is starting to gain momentum and things are looking that bit more positive. But what does it all mean for travel both in Ireland and abroad?
Freedom in Summer
Summer is fast approaching and there's a sense of hope in the air. The vaccine rollout, although with its delays, is said to be on track to vaccinate 80% of the adult population by the end of June. If this happens, every resident who wants to receive a vaccine should have at least one dose by September.
In June, the priorities for the government will be reopening hotels, B&Bs and guest houses. This means that travel between counties will be reinstated and staycations can begin. In July, restaurants, bars and cafes should be fully opened up.
In the past week, the government have talked about allowing additional freedoms for those who are fully vaccinated. While this may not be an immediate perk for those under 60, it means that those who have been most vulnerable in our society finally have the chance to regain their independence and experiences they have missed in the past year.
EU Digital Green Certificate
While vaccine and immunity passports have been discussed since the early days of the pandemic, a proper solution has finally been proposed. In the past fortnight, the EU has announced their Digital Green Certificate which is aimed at restarting international travel among member states.
The Digital Green Certificate will be a scannable QR code that shows if you've been vaccinated and which vaccine you have received and if you've been tested for COVID-19 and the results. This Cert will put an end to mandatory quarantines upon arrival in your destination country and arrival home. Unlike the Traffic Light System, this is a tangible solution and has been hailed by the travel industry.
International Travel's Return
Between the target of September for vaccinations and the new Digital Green Certificate, the future of international travel is looking positive. We should be able to venture abroad, without the worry of infection or quarantines, from September onwards.
Although we will be more protected against COVID-19, the health and safety measures we've become accustomed to will largely remain in place across the EU for at least the remainder of the year.
As we get closer to the summer and that air of hope becomes more of a reality, the demand for holidays will increase. In the UK, travel agents and holiday websites saw bookings increase by up to 400% after Prime Minister Boris Johnson announced their plan for reopening. To get the best deal before the demand affects prices, book now to secure your first post-lockdown holiday abroad.
COVID-19 and the uncertainty we attach to it has brought a wealth of new measures including increased flexibility when booking your holidays. Airlines have waived their flight change fees and accommodation is both amendable and refundable. You have complete control over your booking so you can change dates if needed.
Where will your first holiday be to?
---