Reopening the UK and Northern Ireland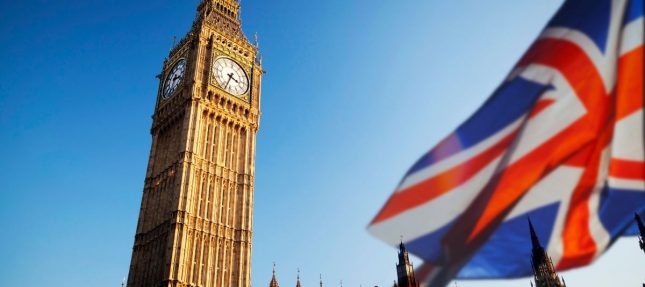 This month all eyes have been on the UK as their easing of restrictions has begun. We've all seen pictures and videos of people enjoying a few pints in beer gardens – something that's so familiar, yet feels so strange.
Read what restrictions have lifted and what is the plan for reopening over the coming months in the UK…
What restrictions have eased?
On the 12th of April, the UK moved into stage 2 of their reopening plan. In addition to childcare and outdoor sports facilities, a wealth of other sectors have reopened. These include non-essential retail, personal services, indoor sports facilities, outdoor attractions and outdoor areas at hospitality venues (pubs, restaurants, etc). Self-contained holiday accommodation where a family/support bubble has exclusive use has also reopened.
From the 12th of May, indoor and outdoor attractions and cultural venues will open and indoor events will return. Any remaining type of holiday accommodation will also be able to reopen.
Most importantly, no earlier than the 21st of June, the UK government hope to lift all remaining restrictions including those on nightclubs and social contact.
Have restrictions eased in the North?
Although the lifting of restrictions has started in the UK, Northern Ireland has a different set of key dates: the 23rd of April, 30th of April and 24th of May.
From the 23rd of April, personal close contact services can reopen as can outdoor visitor attractions and activity centres.
From the 30th of April, up to 15 people can meet in a private garden and non-essential retail, outdoor areas at hospitality venues, gyms, swimming pools and indoor leisure facilities can open. From this date, a family or bubble can go on an overnight stay in self-contained tourist accommodation.
From the 24th of May, and subject to review, the following will reopen:
Indoor hospitality venues
Tourist accommodation
Indoor visitor and cultural attractions (excluding music venues)
Indoor group exercise and training
Post-wedding ceremony receptions or functions
How's the UK and Northern Ireland vaccine rollout going?
To date, 48.5% or roughly 33 million of the United Kingdom's population has received at least one dose of a COVID-19 vaccine.
Wales: 53.9% or 1.7 million people
Scotland: 50.3% or 2.75 million people
England: 49.2% or 27.71 million people
Northern Ireland: 45.9% or 869,342 people
In addition to that, 10.43 million people in the UK have received their second dose and are fully vaccinated against COVID-19. Across the four countries, that breaks down to:
Wales: 610,882 people
Scotland: 797,267 people
England: 8.73 million people
Northern Ireland: 283,478 people
When will people be able to go abroad from the UK and Northern Ireland?
Although there's no date for travel outside of the Common Area (UK, Republic of Ireland, Isle of Man and the Channel Islands), it's clear by the reopening dates that international travel isn't too far away.
Currently, travelling outside the UK without a reasonable excuse can result in a £5,000 fine in England. Considering the reopening dates, the earliest that international travel may resume across the UK would be June. When it does resume, they will be adopting a traffic light system, similar to that of the EU.
New Ryanair routes from Belfast
When international travel does return, people in Northern Ireland will be able to choose from a greater range of sun-soaked destinations to visit. In March, Ryanair announced 8 new summer routes from Belfast City Airport. There'll be flights to Malaga, Majorca, Faro and Alicante seven times a week, flights to Barcelona five times a week and flights to Ibiza, Milan Bergamo and Valencia twice a week.
This is very exciting news for those flying from the North as Ryanair hasn't flown from Belfast City Airport in almost 11 years. These eight routes will be in operation from June to October.
---