Ireland's Vaccine Rollout & When Countries are Reopening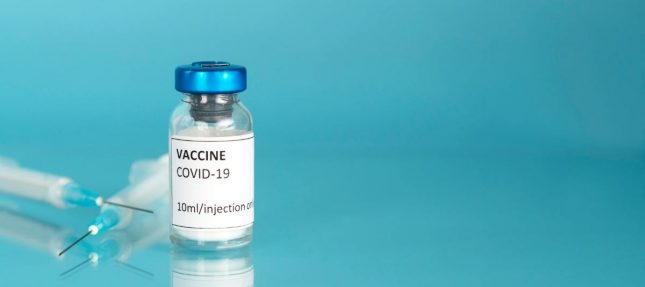 Our next bank holiday is looming and summer is inching ever closer. While we've been living through a pandemic for over a year, it feels like there's a real end in sight.
The chances are you now know a few people who have been vaccinated, but where is Ireland in its vaccine rollout and how is it progressing abroad?
Ireland's Vaccine Rollout
Ireland hit a landmark over the weekend with one million COVID-19 vaccine doses administered. A total of 1,359,921 vaccine doses have been administered since vaccination began in December. Almost 25% of the population aged 16+ have received their first vaccine dose while 10% have received their second dose.
Pfizer BioNTech has consistently announced that additional doses would be supplied to Europe. So far this month, it announced an additional 50 million doses to be supplied this quarter and an additional 100 million doses this year.
Over recent weeks, there seemed to be constant setbacks and delays in the vaccine rollout, but now it has started to gain momentum. In addition to the vaccine rollout, the number of hospital admissions, people in ICU and deaths have been dropping each week, which is a positive and important sign for reopening the country.
The Vaccine Rollout Abroad
Spain
In Spain, their fourth wave of COVID-19 is starting to stabilize, and this is believed to be down to the vaccine rollout. Currently, 22% of the population has received their first dose and 8% their second dose. Vaccine delays have affected countries across Europe, but Spain's government is still hopeful that 70% of their adult population will be vaccinated by the end of the summer.
This is also the target on the Canary Islands, which have managed to avoid a fourth wave. It is one of the few Spanish regions where the incidence rate is consistently dropping. On the Balearic Islands, roughly 15% of residents have been vaccinated, with their vaccination rollout beginning to gather momentum. Similarly to the Canaries, it also boasts one of the lowest incidence rates in Spain, staying under 100 per 100k.
Portugal
Portugal currently has the lowest incidence rate in Europe. So far, roughly 20% of the population has received their first dose, while 8% are fully vaccinated. Their vaccination rollout has ramped up with over 450,000 doses being administered in the second week of April.
On the back of the low incidence rate and the vaccine rollout, Portugal is starting to ease restrictions. High school and university students can now return to the classrooms. Bars and restaurants have returned to indoor dining with max 4 per table. Large retail stores, malls, theaters and cinemas have also opened their doors.
Greece
In Greece, roughly 19% of the population has received their first dose, while 8% are fully vaccinated. Once the most vulnerable groups in Greece are vaccinated, the next priority group is tourism workers. Greece has been very vocal in its need for tourism to reopen as it accounts for one fifth of its workforce. Like many countries across mainland Europe, Greece recently saw an increase in cases, but with the vaccination rollout, this is starting to stabilize.
EU Digital Green Certificate
We recently wrote about the EU's Digital Green Certificate and how it will work. This month, the European Council agreed on a mandate for negotiations with the European Parliament on the proposal for a Digital Green Certificate. All going well, it will be signed into law in early June. After it's signed into law, EU member states will have 6 weeks to introduce the new Digital Green Certificates.
The Digital Green Certificate is being introduced to resume international travel and free movement amongst member states in the safest way possible. The cert will show if a person has been vaccinated, has received a negative PCR result or has recovered from COVID-19.
The Minister for Foreign Affairs, Simon Coveney stated that over the coming months the current travel advice against all non-essential travel will change and that there'll be a potential for international travel to resume.
Countries Opening Up
European Commission President, Ursula von der Leyen has announced that fully vaccinated Americans should be able to travel to Europe by the summer. The only condition is that they are fully vaccinated using one of the vaccines approved by the European Medicines Agency (EMA). These, to date, include Pfizer BioNTEch, AstraZeneca, Moderna Therapeutics and J&J.
Greece is set to open its doors to tourists from the 14th of May. They hope to create a "wall of immunity" in the tourism sector to instill confidence in tourists. To travel to Greece (quarantine free), tourists must be fully vaccinated against COVID-19, have a negative PCR test or have recovered from COVID-19. Random tests will be carried out at airports and other entry points to catch any potential cases.
Cyprus is also set to reopen to tourists. They will be welcoming fully vaccinated tourists from the 1st of May. If you're fully vaccinated, you don't need proof of a pre-departure PCR test and don't need to quarantine upon arrival.
Malta is actively encouraging tourists to return as they recently launched summer incentives for tourists. The Maltese government will pay up to €200 if a person stays in Malta for more than 2 nights. If you stay in a four-star hotel, you will receive €150 or €100 in a three-star hotel. If you stay on the island of Gozo, you'll even receive 10% more! They hope to reopen on the 1st of June to fully vaccinated tourists. Malta itself has vaccinated 42% of its population with at least one dose of a COVID-19 vaccine.
---