Why mandatory hotel quarantine shouldn't worry you for holidays after July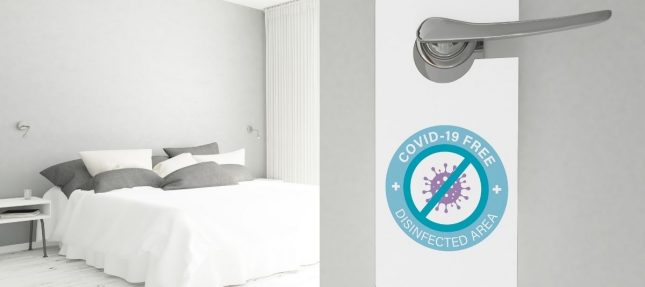 "Mandatory hotel quarantine" is one of the many new phrases that have entered our vernacular since March 2020. As the only country in the EU imposing a mandatory hotel quarantine, it has been a consistent topic of discussion and criticism for the past few months. 
Even with a negative PCR test in hand, if you arrive in Ireland from any one of the 71 designated states, you must complete a minimum of 10 nights in a hotel quarantine. This will set you back €1,875 per person.
Thankfully, this measure to catch any additional cases of COVID-19 entering the country will soon be a thing of the past. Why? Keep reading…
What's replacing mandatory hotel quarantine?
At the start of June, the EU will be introducing their 'EU COVID-19 Certificate', which will aid and encourage the return of international travel among EU member states. Each country will be given 6 weeks to implement the certificate and it's believed Ireland will do this by the end of July. The certificate will be free for all citizens to obtain and will have the highest level of data protection.
With the EU COVID-19 Certificate, you are free to travel to another member state and avoid any restrictions if you have:
Been vaccinated against COVID-19
A negative PCR test 72 hours before travel
Recovered from COVID-19 in the past 6 months
With this Certificate, the need for mandatory hotel quarantine will largely be removed as the certificate, in the form of a QR code, will hold all your relevant COVID-19 medical information. But, a member state can still require holders of the Certificate to quarantine or get tested upon arrival. If they choose to do this, they must notify the Commission and all other Member States and justify this decision. If you are travelling to or from a destination that isn't an EU member state, you may still be required to quarantine upon arrival.
The MEPs voting and deciding on the EU COVID-19 Certificate also agreed that access to PCR testing should be made accessible and free of charge to further remove any barriers to travel.
Travel after July
After July, over 80% of the population in Ireland should have received at least one dose of a COVID-19 vaccine. Life will have started to return to normal. Across Europe, many countries aim to have the majority of their adult population vaccinated and restrictions lifted by the end of summer. Numerous countries including Greece and Italy are already encouraging tourists to return!
For those who will be fully vaccinated, Minister for Foreign Affairs Simon Coveney has said that international travel could return as early as July so some of our most vulnerable citizens can make up for lost time during a year of staying home and staying safe.
From August, COVID-19 won't have the same hold over our day-to-day lives or our holidays. The EU COVID-19 Certificate will enable you to explore the destinations around Europe that you love and give you peace of mind that you're safe as is everyone you're interacting with.
---