What COVID-19 Restrictions will be Lifted for Summer?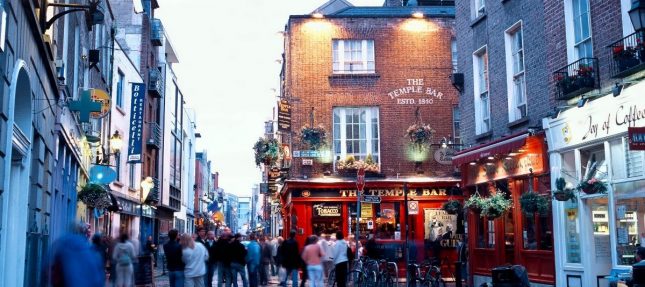 After what seemed like a neverending lockdown, Ireland is finally beginning to open up. The vaccination rollout is gaining momentum as 35% of those aged 16+ have received their first dose. With every restriction that's lifted, people gain a new energy, a pep in their step.
So what restrictions have been lifted and what will the coming months look like?
What restrictions will be lifted in May?
The start of May saw construction return and outdoor workers. On the 10th of May, the largest number of restrictions were lifted. These included the return of intercounty travel, click and collect shopping, personal services, cultural institutions and libraries. The number of guests allowed at weddings and mourners at funerals services also increased to 50. On the 17th of May, all remaining retail will fully re-open.
What restrictions will be lifted in June?
On the 2nd of June, B&Bs, hotels, hostels and guesthouses will reopen. In addition to that, leisure facilities, indoor restaurant and bar services will be open to all overnight guests. The 7th of June will see the return of outdoor dining, gyms and leisure centres and visitors from one other household are allowed indoors.
Tánaiste Leo Varadkar has stated that the majority of COVID-19 restrictions should be lifted by August and that life will be somewhat normal again.
What does this mean for staycations?
As intercounty travel has returned and accommodation is due to reopen at the start of June, staycations will be back for the summer. Although cultural institutions like museums and galleries will be open, in June, dining will remain outdoors. This will hopefully change in July as indoor dining is set to return. This summer will be another "outdoor summer" and we will all be encouraged to keep as much of our socialising outdoors, if possible, to minimise any risk until a greater percentage of the population is vaccinated.
When will international travel be back?
The EU COVID-19 Certificate will be in place in June and each member state will have 6 weeks to implement it. Once this is implemented, it will mark the return of international travel, at least between EU member states. To freely travel, without any restrictions, you must prove you've either been vaccinated against COVID-19, had a negative PCR test result in the previous 72hrs or have recovered from COVID-19. 
Tourism plays such an important role in every country's economy that visitors safety and welfare is a top priority. Countries around Europe, like Greece and Italy, are encouraging people to travel and visit them once again. We are currently advising against travel in May and June. For those thinking of booking for or already have a booking for July or August, we are advising our customers to consider booking for later in the year or to change dates. We believe that things will continue to improve and that we can travel with ease from September onwards.
---