How will your air travel experience be different to pre-pandemic travel?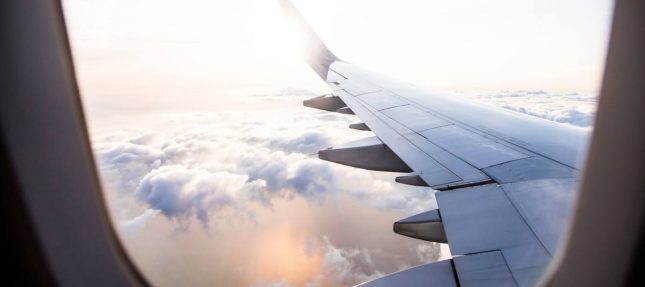 In under two weeks, the EU Digital COVID Certificate will be here and international travel for non-essential reasons will be back. Countries around Europe are waiting to welcome tourists back for a much-needed holiday. From creating packing lists to frantically looking for our passports, we will once again fall back into our pre-airport routines in preparation for our overdue holidays.
But how will the experience in the airport and on a plane differ from that of pre-pandemic travel?
Checking in
To minimise contact with airport staff and/or kiosks, make sure that you and those travelling with you check in online before you leave for the airport. In the week before you depart from Ireland, visit the DFA website and ReOpen EU website to make sure you're fully aware and compliant with the entry requirements for your destination country. 
Whether you've been fully vaccinated or need a COVID-19 test, make sure you have your EU Digital COVID Certificate for inspection at the airport. As usual, give yourself plenty of time before your flight. It's recommended to arrive at least two hours before for your European flights and three hours for your transatlantic flights.
Face masks or coverings should be replaced after 4hrs of continuous wear. Remember that you'll be wearing a face mask from the moment you step into the airport until you leave the airport at your destination. Make sure you have enough face masks in your hand luggage to cover that period.
After over a year of being grounded, make sure to check the expiry date on your passport. If your passport has expired, apply for a new one as soon as possible. You can easily apply for a new passport online.
Priority boarding
While for some airlines, you can still book priority boarding, this will largely be suspended. People will be let onto the plane in small groups in accordance with the rows they are sitting in. This allows the crew to properly socially distance passengers and ensure a safe environment for all.
If you don't pre-book your hand luggage, it will need to be checked in and go into the hold. If you bring unchecked carry-on hand luggage, you can face a fine of up to €35.
On the plane
Gone are the days of getting up out of your seat to stretch your legs during the flight. To control movement and too many people gathering near the toilets, passengers will need to alert the cabin crew beforehand. Although this may seem like an inconvenience, it's the safest way to allow movement in such a narrow space.
You must also wear your face mask for the duration of the flight. It may only be removed briefly to eat or drink. If you're purchasing anything on the plane, cash is no longer king as only card or contactless payments will be accepted.
Air quality
This isn't necessarily something that has changed, but rather something that our awareness of has changed. Although people may say air on airplanes is recycled or stale, its filtration system is actually state-of-the-art.
On any commercial airplane, Hepa air filters are in place. These filter out 99.7% of small particles, which will include viruses and bacteria. The air is circulated from ceiling to floor, so all the airflow is vertical. This means the mixing of air among the passengers is at a minimum making it a very safe indoor environment.
What are you most concerned about when you start travelling again?
---