Our Top Customer Service Moments from a Tough Year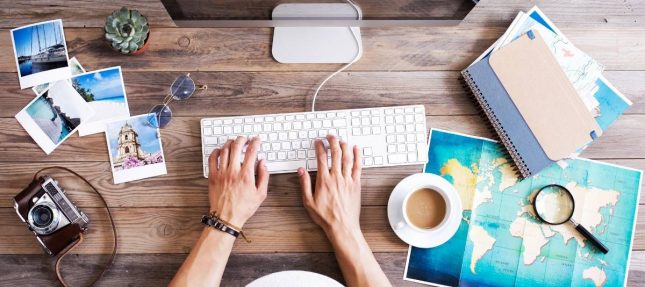 The past 16 months have been tough. We were separated from family, friends and colleagues, our exciting plans from weddings to holidays cancelled and our lives turned upside down. But, we're coming out the other side of it now.
As a travel company, it's been a rollercoaster. Our teams did jobs that were outside of their job descriptions. We all worked together to help our thousands of customers whose holiday plans got cancelled. 
Getting refunds for our customers
Every Click&Go employee helped get refunds for our customers. Whether it was filling out forms with the airlines, working directly with accommodations and cruise lines or liaising with our customers, it was a mammoth task that took over 6 months.
We strive to be human and responsible. Things that our customers appreciated over this difficult period so getting kind emails kept our team going. Here's some of the feedback we got about our refunds process…
I would like to acknowledge your amazing customer service (to the entire team). My original holiday for summer 2020, was not only fully acknowledged with a credit note when I explained that I'm a covid-19 respiratory ward manager unable regardless of circumstances to travel, but with a thank you note. When asking for a cash refund, absolutely no hesitation and swiftly sent. I cannot wait to book a holiday(s) in the future with yourselves. 100%. 

Elaine – Benalmadena
I would like to thank Click&Go and the team for fully refunding all the money owed to me from my cancelled trip. Click&Go were true to their word and refunded my money exactly 9 months to the day as promised.

Martina – Vienna
Just a note to thank Melissa for all the help since we first booked this holiday in January 2019. (We will get to go at some stage please God). She has been unbelievably helpful and Click&Go should be really proud of her and all your staff in fact. Nothing has been a problem for her in these trying times when we are all stressed. Take Care.

 Mick – Lanzarote
My parents received the cheque regarding the above holiday reference. I would like to thank Click&Go. All through the refund process Click&Go have been most courteous, helpful and always responded to my emails — which I sent on my parents behalf.

Truly your customer service has gone way beyond expectations during this pandemic. This virus will come to an end, and no doubt we will be back booking holidays with you again – I most definitely will be recommending Click&Go. There are not enough star ratings to convey my satisfaction with your service.

Carolyn – Kusadasi
I realise it must be hard for everyone trying to tie off loose ends of refunds, credit notes and the disappointment of not being able to go on a holiday we all work hard for. I'm in the same boat myself. I have been chasing my tail for the past 4 months trying to get a refund off Ryanair for a holiday I booked with Click&Go but to no avail. This morning I talked with Melissa from the customer care team, who escalated my case with genuine urgency. She guided me through the process and has put through my refund directly. For the first time in the whole process, I feel like I have talked to a human. I couldn't be happier with her highly professional level of customer service. 

Dave
We were delighted to receive our refund cheque today and thank you for your efficiency and professionalism.  We sympathize with you as you struggle with the calamitous situation that Covid has unleashed on you and on the entire travel industry. We wish you well for the future and hope that we can book a holiday with you when it's safe to do so.

Joe & Helen – Carvoeiro
Giving support when our customers need it
Now that travel is back, it can be overwhelming to keep track of all the documents you need before you travel and what the requirements are in your destination country. Our Holiday Support Team (HST) have always been on hand to help our customers with any queries or issues once they book a holiday. 
Sometimes it can be changing dates for a holiday to put a customer's mind at ease when a new passport is delayed in the post…
That's brilliant, thank you so much. My status on the passport is now saying dispatched so hopefully all works out and nothing else needs to be changed. We really appreciate all the work you have done for us today. I will be highly recommending you to friends and family. I'll contact you Monday to let you know anyway. Hope you have a lovely weekend! 

Martin – Lanzarote
Christine, from HST, ensured Miriam and her partner had all the correct documents and information, such as travel insurance, passenger locator forms and local travel advice before they embarked on their holiday to Lanzarote. Miriam replied with a simple "Thanks so much. Yiz are all brilliant!!!", which is enough to brighten any of our days. 
We're so excited that the EU Digital COVID Cert is here and our customers can travel once again. We can't wait to hear the happy feedback about their first post-pandemic holiday and what it meant to them. 
---