City breaks to Glasgow include direct flights and hotels in the city
Large, energetic and vibrant, Glasgow is the largest city in Scotland and the third most populous city in the United Kingdom.
Since the early 1960's, Glasgow has risen like a phoenix and enjoyed an urban renewal which has rejuvenated the city to ranking as the 57th most liveable cities in the world.
Culturally rich, the city has many excellent venues for music and the arts. The Theatre Royal houses the Scottish Opera and Scottish Ballet, Glasgow Film Theatre, Gallery of Modern Art, Tron Theatre, Kings Theatre and Royal Concert hall are just a few marvellous venues and there are some architectural gems throughout the city.
A city break in Glasgow is full of high energy shopping, a great choice of restaurants with local cuisine, international cooking and of course, fun pubs which are full of that Scottish sense of humour. The city's West End is now an up and coming chic district with loads of cafes, tearooms, trendy pubs and boutique hotels. Modern, lively and representing good value for money, Glasgow is highly recommended for an enjoyable city break.
---
Did you know...?
Glasgow's Fossil Grove has trees twice as old as dinosaurs
The longest bar in Europe, the Horseshoe, is in Glasgow. It's 103 feet!
Glasgow City Chambers has more marble than the Vatican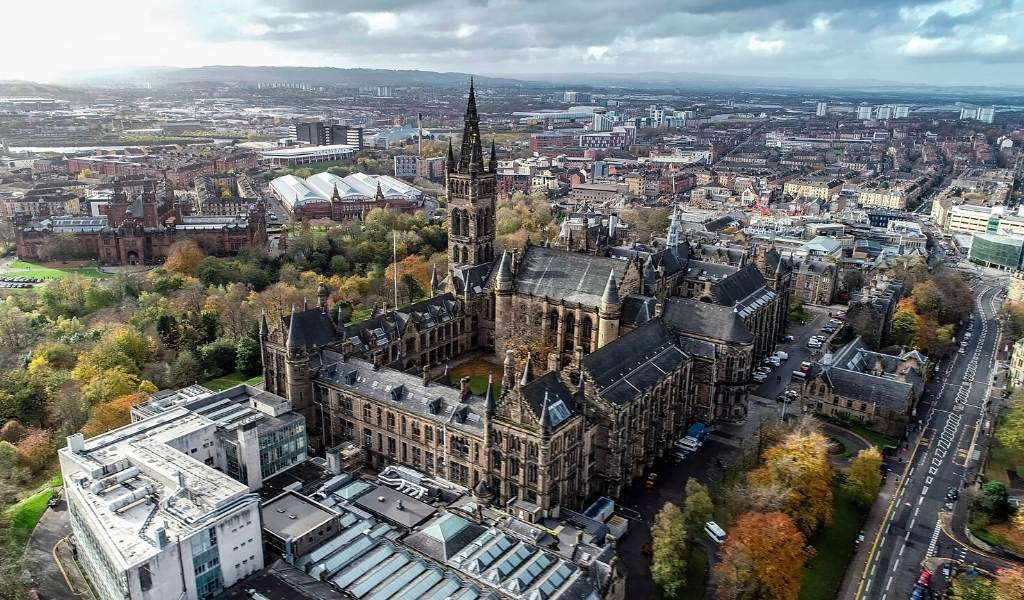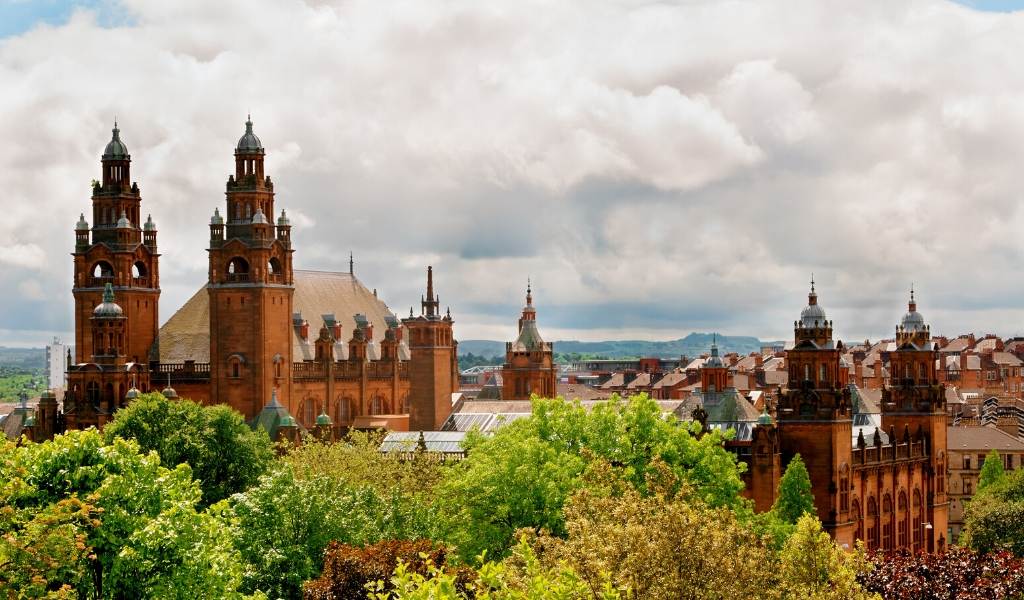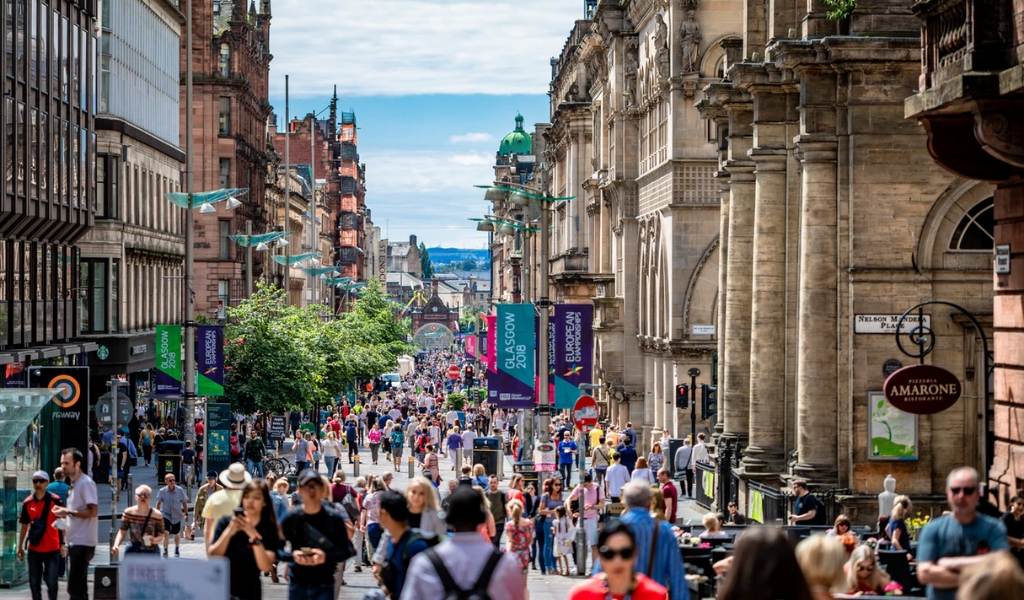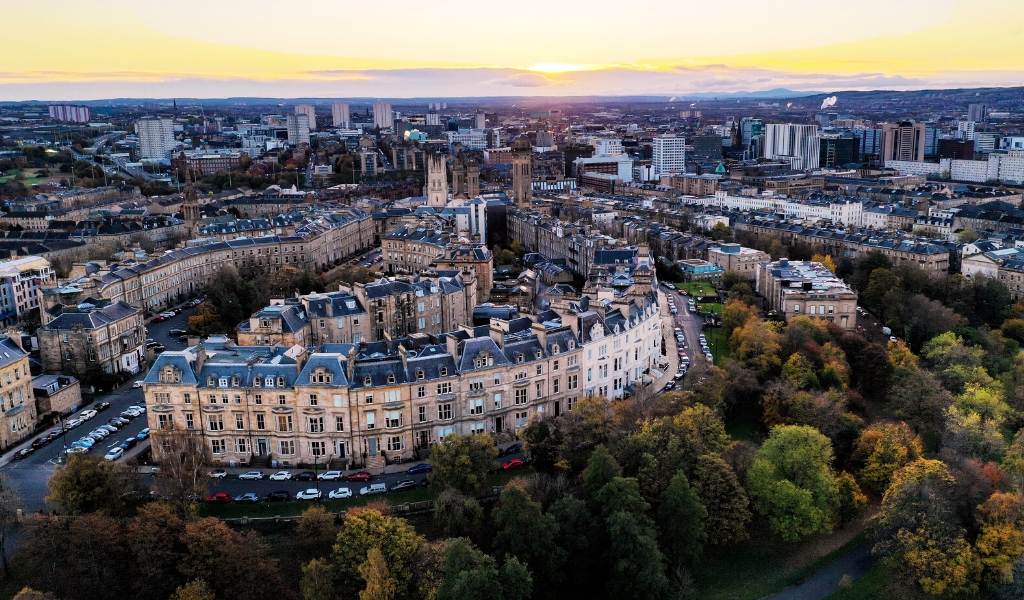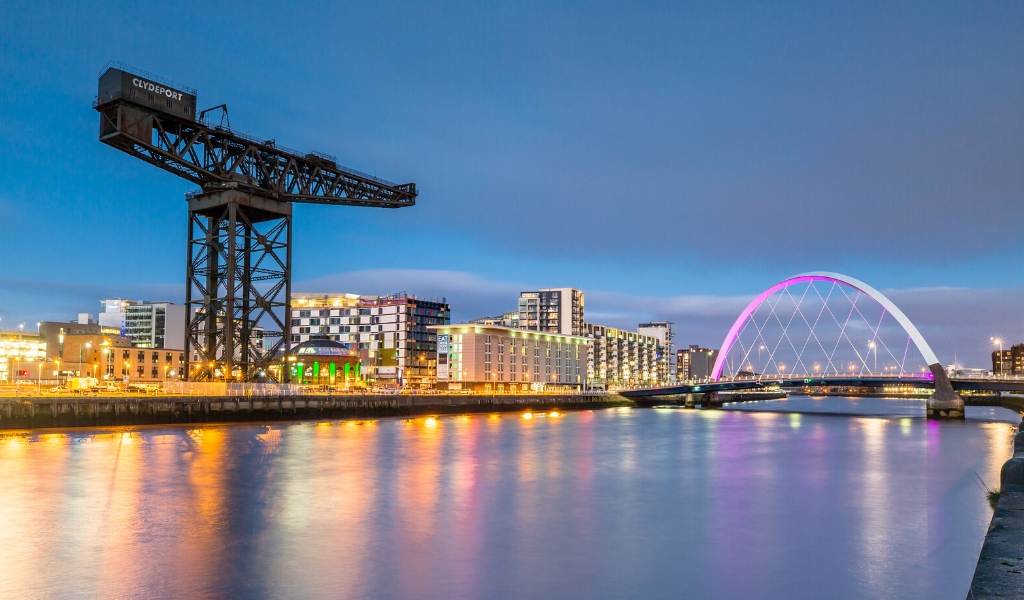 Top Reasons to Visit Glasgow
---

Art and the Arts

---

Its Architecture and Nature

---

The Food & Shopping
Lighthouse: The Lighthouse offers many things. It is located in the middle of town, with a restaurant on the 5th floor. Enjoy a delicious bite to eat while you enjoy stunning views over the city. The whole lighthouse is filled with art.
Kelvingrove Art Gallery: If you're into art, go there to check out the amazing pieces displayed, such as Salvador Dali and George Villiers. If you're not that into art, a visit is still advised as the building in which the museum is located is a stunning piece of architecture.
Glasgow's West End: There is always a part in a city that's perfect for strolling around. In Glasgow, it's the West End. Cobbled tiny narrow lanes, cute small shops and beautiful architecture and historic buildings surround you. Go get lost!
Lunchtime Theatre: This is a different kind of lunch experience. Head to Oran Mor, a former Church in the West End, which offers theatre plays during lunch time. A Play, a Pie and A Pint is what you get.
Its Architecture and Nature
Glasgow University: Walking through the stone archways might make you feel like you've just walked into Hogwarts but is all part of the charm which is associated with this beautiful University. It feels like magic is taught in those classrooms. It's the 4th oldest University in the English speaking world.
Glasgow Cathedral: After surviving the destructive effects of the Protestant Reformation, the beautiful and inspiring cathedral of Glasgow is the only medieval cathedral that is still in one piece on the Scottish Mainland. Dating back to the 13 th century, it's a very special place.
Nature around the city: Explore the beautiful nature in Scotland that surrounds Glasgow. Loch Lomond on the Highland Boundary Fault offers beautiful landscapes, It is also a paradise for mountain bikers or hiking.
Whisky, ale, craft beer? You can have it all. As you're in Scotland, whisky is never too far away. Check out the pub scene and while there it would be rude not to try out the excellent whiskeys, smooth ales and creative craft beers.
Indulge at the Barras: The Barras (Scottish for Barrows) can be found in the East End of Glasgow. It's a market where you will find a multitude of things from fruit & veg to antiques, kilts, and books.
---
Glasgow Airport Transfers & Weather
Airport
BUS
The Glasgow Airport Express 500 bus takes approx. 15mins to get from the airport to the city. It runs 24hrs, 7 days a week. It costs £9 per journey.
PRIVATE TRANSFER
Taking a private transfer costs about €35pp for a return transfer based on 2 sharing, and takes about 15 minutes.
* Prices and times for transport from the airport are subject to change
Average temperature
Jan
Feb
Mar
Apr
May
Jun
Jul
Aug
Sep
Oct
Nov
Dec
J
F
M
A
M
J
J
A
S
O
N
D
high
5
6
9
12
15
17
19
18
16
13
9
6
low
1
1
2
3
6
9
11
11
9
7
3
2