Find city breaks to Seattle, USA with Click&Go
From the Emerald Isle to the Emerald City, a holiday in Seattle is filled with arts, culture and natural beauty. Its skyline is iconic with the fly-saucer-shaped Space Needle as its focal point. Its also known as the Gateway to Alaska as it's a hugely popular port for Alaskan cruises, boasting two cruise terminals downtown.
Seattle has made a name for itself in pop culture between the sitcom Fraiser, Nora Ephron classic, Sleepless in Seattle and the founders of grunge music, Nirvana. It's also famous for its coffee as the global coffee chain, Starbucks was founded in Seattle, In between sampling the different Starbucks, coffee shops and grinds, hop on the Seattle Centre Monorail and explore all this vibrant city has to offer. Whether you choose landmark sights like the Space Needle, indulge in foodie delights at Pike Place Market or connect with nature at one of Seattle 400+ parks, you're guaranteed a fantastically varied break in Seattle.
---
Did You Know...?
Opened in 1971, Seattle is the birthplace of Starbucks
Seattle is home to the world's first floating bridge, built in 1950
The Boeing Company founded in Seattle by William Boeing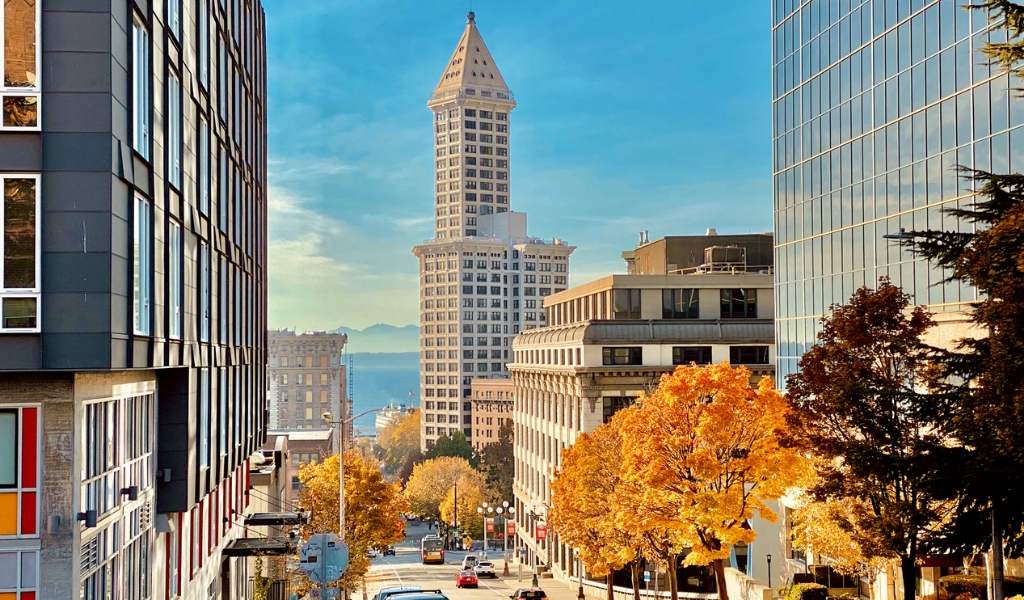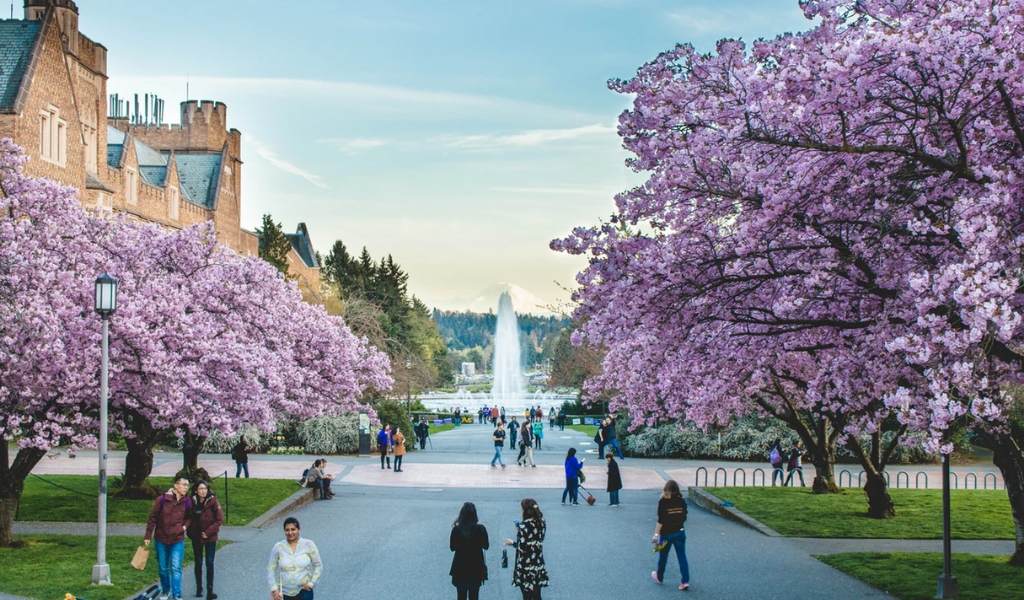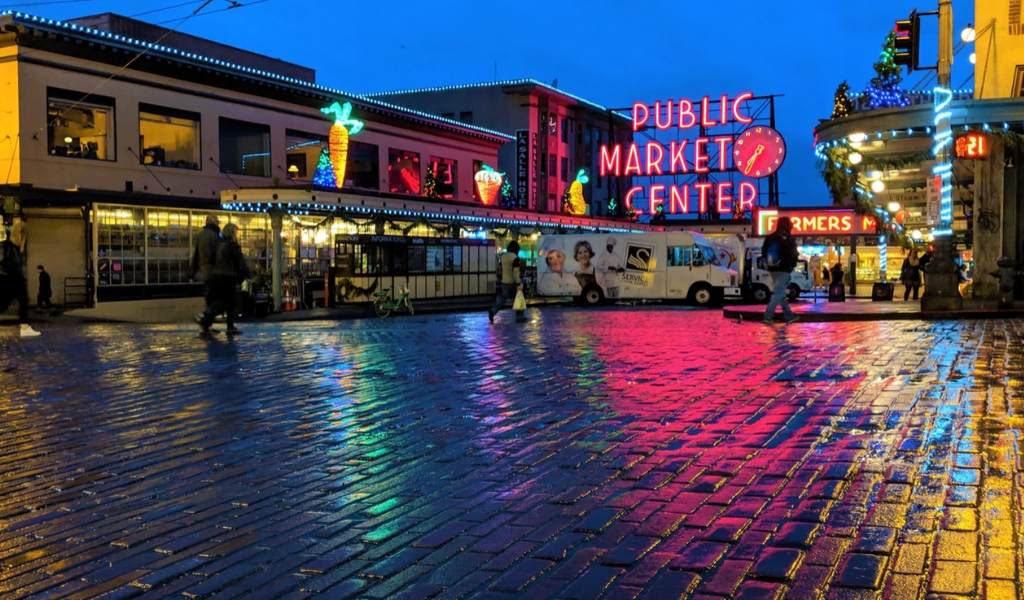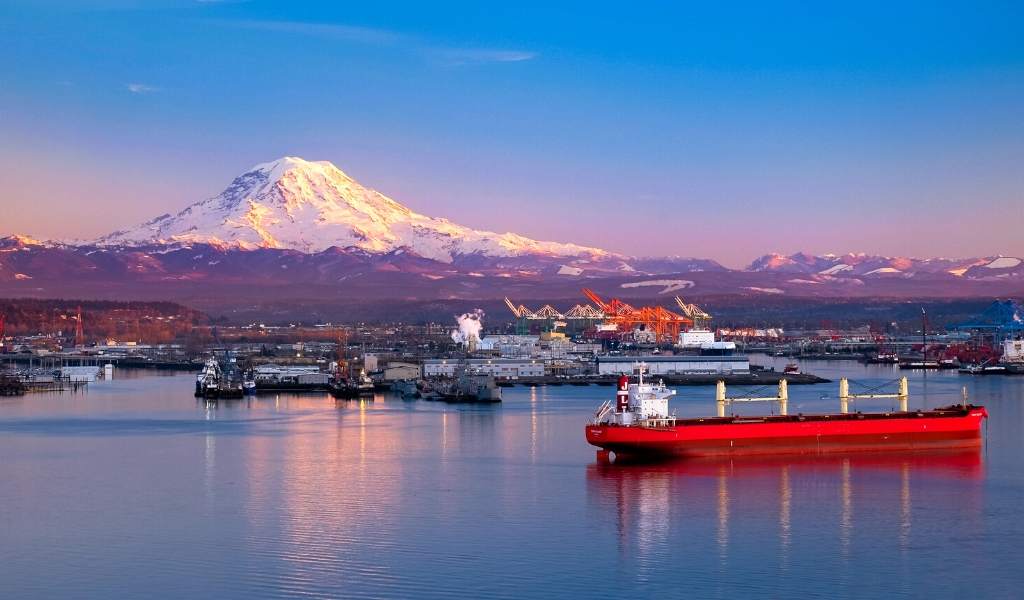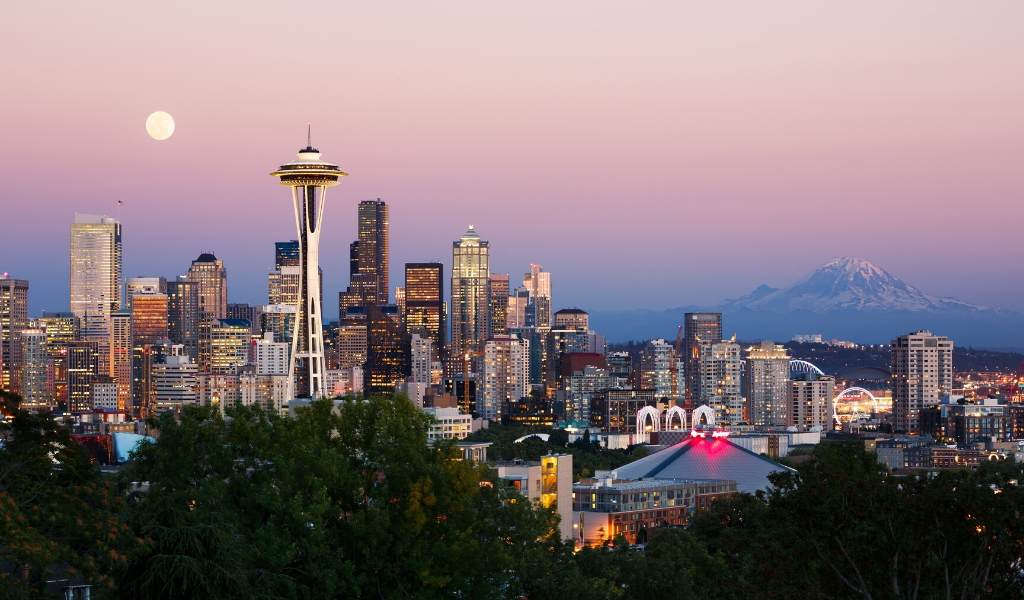 Top Reasons to Visit Seattle
---

From Coffee to Wine

---

The Outdoors

---

Unique Museums & Top Sights
Home of Starbucks: Seattle is one of the top coffee cities in the world and no surprise as the global coffee brand, Starbucks was found here. Make sure to visit the Starbucks Reserve Roastery & Tasting Room! Starbucks aside, there are 278 coffee shops (one per 2,308 people), making it a heaven for coffee-lovers.
Pike Place Market: With over 225 local artisan vendors, the original Starbucks and the spectacle of the famous fish-tossing tradition, Pike Place Market is a feast for the senses. Since 1907, Pike Place Market has served the community of Seattle and become an intrinsic part of life in the city.
Woodinville Wine Country: Washington State is home to over 900 wineries and, 30mins from Seattle, Woodinville has to over 100 of them. A perfect day out! Go on a Barrel Wine Tour to learn about (and sample!) wine, spirits and beers produced here.
Discovery Park: The largest city park in Seattle, Discovery Park has everything you could want for a relaxing break in nature from beaches, open meadowlands and forest groves to playground, ziplines and treehouses.
Kerry Park: Kerry Park is a small public park with stunning views of the city, the Space Needle and Mt. Ranier in the background. Ideal for taking a minute to soak up the city!
Whale Watching: The waters around Seattle are home to a variety of whales including orcas, gray and humpback whales as well as seals, sea lions and porpoises. Alki Beach is a popular spot in Seattle for whale-watching or you can make a day of out it and go on a tour like the Puget Sound Express or San Juan Safari.
Unique Museums & Top Sights
Museum of Pop Culture (MoPOP): Have you ever wanted to see an exhibit on Tatto Culture? Nirvana's legacy? Minecraft? The World of Science Fiction? Then MoPOP should be your top place to visit in Seattle as it has it all and then some!
Pacific Science Center: The Pacific Science Centre brings science to life and is family-friendly attraction like no other. Its Tropical Butterfly House, Saltwater Tide Pool and Planetarium Shows amazing ezperiences for every age.
Space Needle: Built in 1962 for the World Fair, standing at 605ft, the Space Needle has become the icon of Seattle. Reaching the Observation Floor in just 43 seconds, you'll get stunning sweeping views of the city below including Elliott Bay, the Cascade Mountains and Mount Rainier.
---
Seattle Airport Transfers & Weather
Airport
Seattle-Tacoma International Airport
TRAIN
The best way to get to downtown Seattle is the Light Link Rail. You can get it from the 4th-floor parking garage (a short walk from baggage claim) to the stadium district, the International District/Chinatown and various downtown locations. Departing every approx. 6-15mins, it costs up to $4 and takes approx. 40mins.
PRIVATE TRANSFER
You can also get your own private transfer which takes approx. 20mins and costs approx. €60pp return based on 2 people sharing.
* Prices and times for transport from the airport are subject to change
Average temperature
| | | | | | | | | | | | | |
| --- | --- | --- | --- | --- | --- | --- | --- | --- | --- | --- | --- | --- |
| | Jan | Feb | Mar | Apr | May | Jun | Jul | Aug | Sep | Oct | Nov | Dec |
| | J | F | M | A | M | J | J | A | S | O | N | D |
| high | 7 | 10 | 12 | 14 | 18 | 21 | 23 | 23 | 20 | 16 | 11 | 8 |
| low | 2 | 3 | 3 | 5 | 8 | 11 | 13 | 13 | 11 | 8 | 5 | 2 |