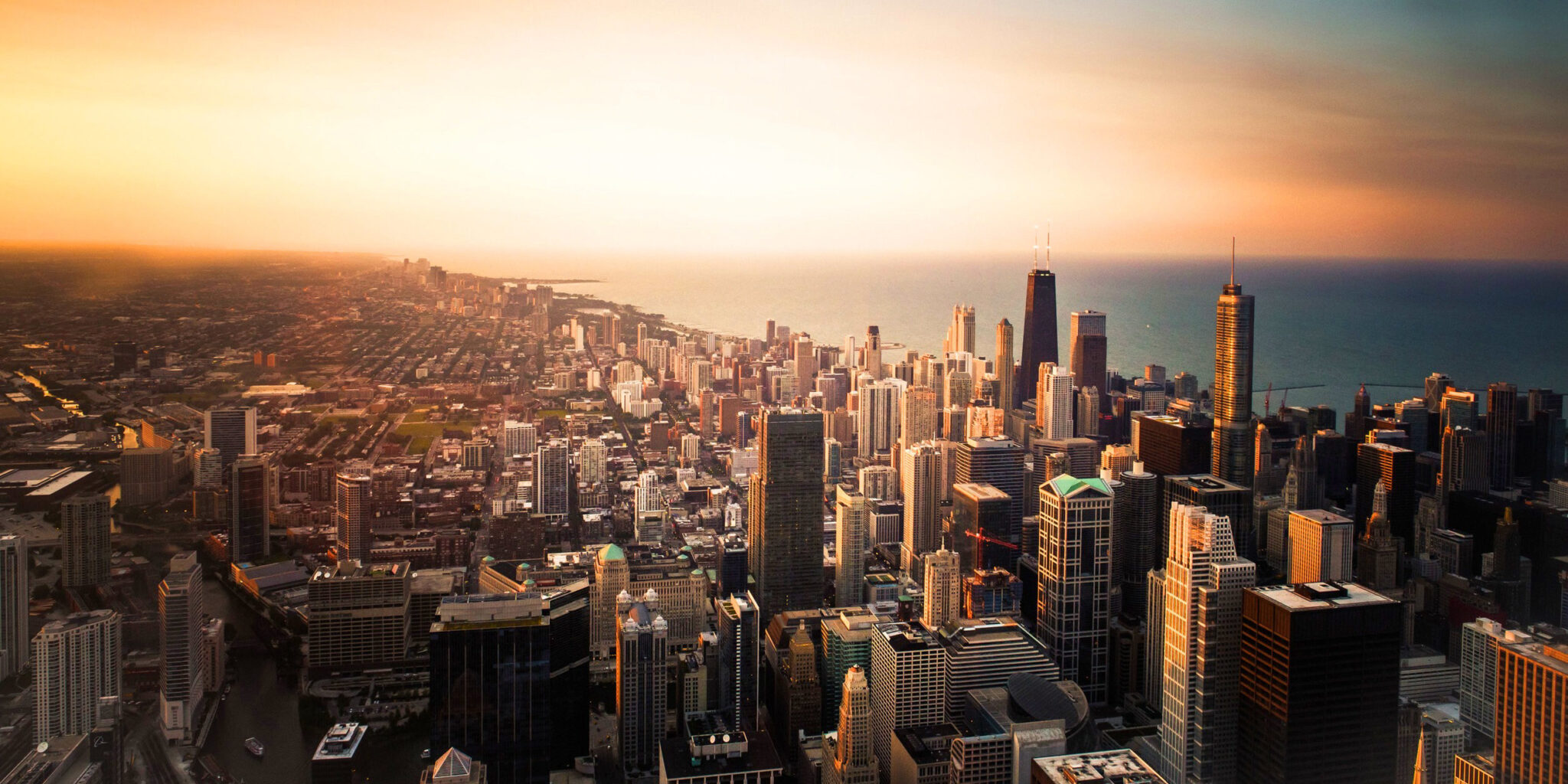 10 Reasons to visit Chicago
From lakeshore swimming to city bike rides, weekend festivals to yoga in the park – there is no better city for adventures. If you need  more persuading – here are our 10 best reasons to visit the Windy City:
1. Architecture tours by boat.
As the birthplace of the skyscraper, it would be a shame to leave Chicago without learning more about the architects who shaped it. A Wandella architecture tour offers breathtaking views of the city's magnificent skyline from the Chicago River, through the Chicago lock and out to Lake Michigan. Coupled with a fascinating narrative of the city's rich architectural history, this river cruise is safe for kids and educational too.
2. Italian food in Eataly
Home of the deep dish pizza – nothing tastes more like Chicago than Italian food. Head to Eataly, a huge two-story emporium on East Ohio Street filled with numerous restaurants offering fresh and tasty Italian cuisine, a Nutella stand serving up delicious chocolate-covered crepes and Gelato counter for iced-treats.  Whether you're craving seafood, vegetarian, pizza, pasta or meat, each restaurant in Eataly pays homage to a different style.
3. Cycling along Lake Michigan
Ideally located on the shores of one of the five Great Lakes of North America, Chicago boasts 26 miles of stunning lakefront. With its spectacular backdrop of towering skyscrapers, cycling along Lake Michigan is a fun way to take in the cityscape. You can rent a Divvy bike from many spots around the city by purchasing a 24 hr bike pass with a credit or debit card. Trips under 30 minutes are free, so it's a fast and cost-effective way to get around, without missing things along the way. As well as bikes, the city's elevated trains, buses and grid system, make it easy for tourists to navigate.
4. Cubs baseball in Wrigley Field
This might not be everybody's cup of tea, as games can be long and most of us don't even know the rules. But watching a baseball game at Wrigley field is more about the experience of soaking in the atmosphere and enjoying cold beers and greasy hot dogs in the bleachers – just like the locals.
5. Listening to the Lyric Opera
In the mood for a musical with a twist? Take in a performance at one of Chicago's historic landmarks – The Civic Opera House. A fascinating mixture of Art Nouveau and Art Deco, the building holds the largest stage in downtown Chicago and provides a world-class venue for famous artists. Dazzling productions, such as the King and I or Cinderella combines Broadway-worthy performances with pure Lyric spectacle.
6. Swimming on Lake Shore Drive
If you remember to bring your swimsuit, an exhilarating dip at 31st Street Beach on Lake Shore Drive is a unique experience. There are few places where you'll find yourself swimming among high-rise buildings and this heavenly spot offers spectacular views of the skyline from the south. Beside the beach lies a glamorous new harbour with slips for over 1,000 boats,  a fishing dock and playground.
7. Free yoga in Millennium Park
Popular with visitors, Millennium Park offers a schedule of free events throughout the summer,  including concerts, exhibitions, tours, and family activities. If you're a die-hard Yogi, bring along your mat and practice Side Plank in the park or reflect in front of the famous mirrored bean sculpture – just one of the fascinating landscape designs waiting to be discovered.
8. Concerts in residential zones
When the temperatures rise, the people of Chicago allow their neighbourhoods to be transformed into funky street festivals. The roads are closed off and bands set up the stage to give an amazing array of open-air concerts. Music festivals migrate to different neighbourhoods with different flavours throughout the summer months.
9. Magnificent Mile
Chicago's Magnificent Mile is the great Chicago shopping experience. Much like NYC's famous shopping street, 5th Avenue, the area that stretches along North Michigan Avenue is packed with designer brands such as Prada and Chanel. Not to fear, a generous smattering of affordable high-street stores are also located here. Polo Ralph Lauren, Niketown, Old Navy, American Eagle, and Abercrombie and Fitch are kinder to the pockets and all within easy reach.  With more affordable shopping than cities like New York and Boston, you'd better bring a second bag to haul those bargains home!
10. Ferris Bueller's Day Off
Still need convincing? This classic piece of 80's cinematography was filmed in many locations around the city. The home of Bueller's best friend Cameron, featuring iconic scenes with a 1961 Ferarri 250 GT California, can be found in the prestigious neighbourhood of Highland Park, at 370 Beech Street. We can't think of a better reason to visit Chicago than to follow in the footsteps of film history's jammiest skiver.
Chicago has so much to offer visitors to the States. The windy city boasts world-class hotels, shopping and restaurants, fantastic arts and cultural scene, first-rate theatres, museums and outdoor music festivals, historic landmarks and iconic sports teams. And while it isn't cheap, it offers great value in comparison to its East and West Coast cousins.
Check out our current deals to Chicago – visit ClickandGo.com. Book today and you could soon be exploring the spectacular architecture and fantastic lakeside location of Chi-town.
---